Cushions & Throws
Embroidered Indoor Outdoor Handwoven Cushion
Regular price

Sale price

$79.00
Unveil the Art of Sustainability with our Handwoven Embroidered Cushions - Bring Style and Comfort to Your Home.
Features

- Handwoven in India using recycled PET plastic for sustainability
- Striking geometric patterns for a touch of modern sophistication
- Soft, wool-like feel perfect for indoor use, durable for outdoor conditions
- Zipper included
- Choose between cover only option or add insert
Dimensions

Length: 45cm | 17.7 inch
Width: 45cm | 17.7 inch
Takes a 50cm x 50cm feather insert for a full, luxurious cushion (available separately)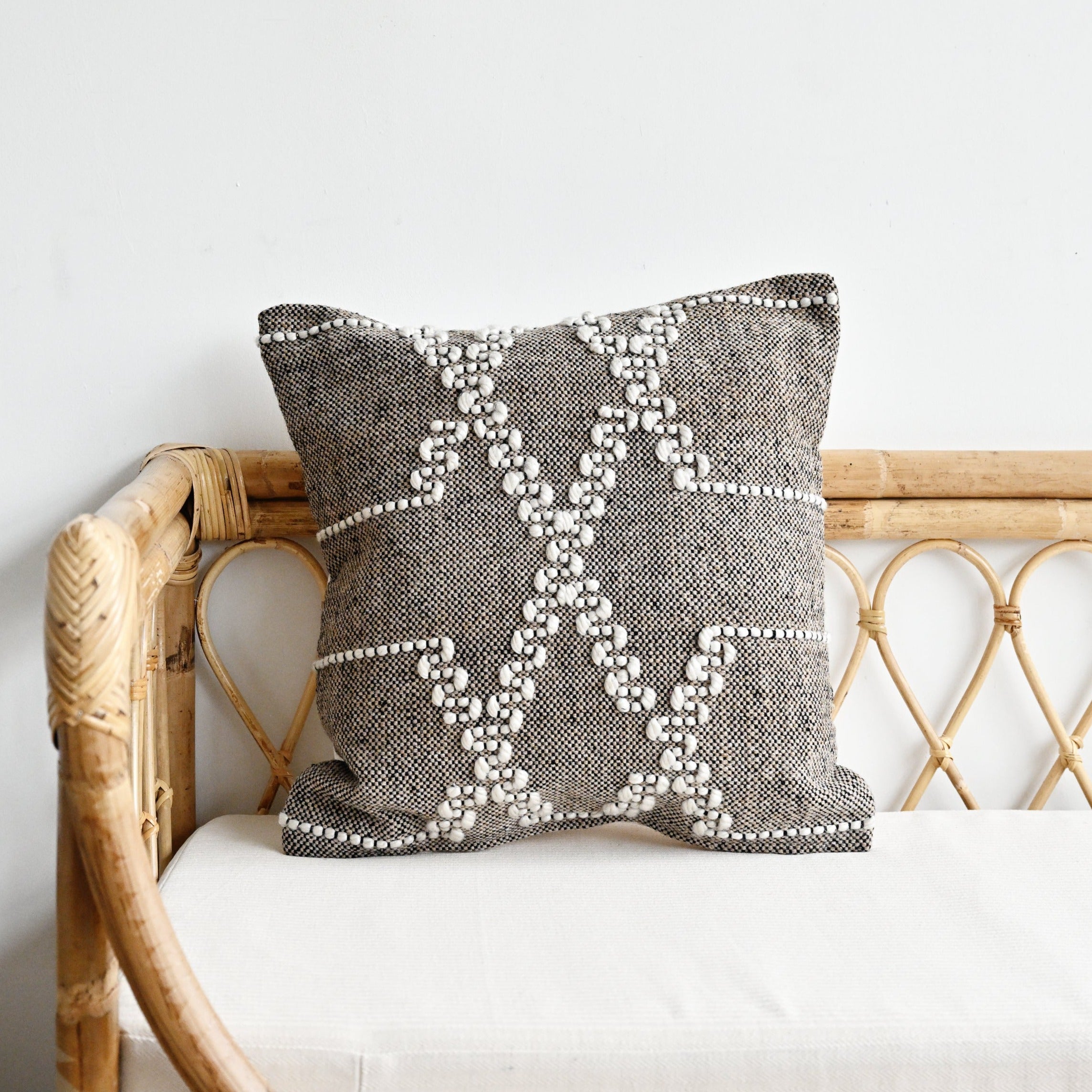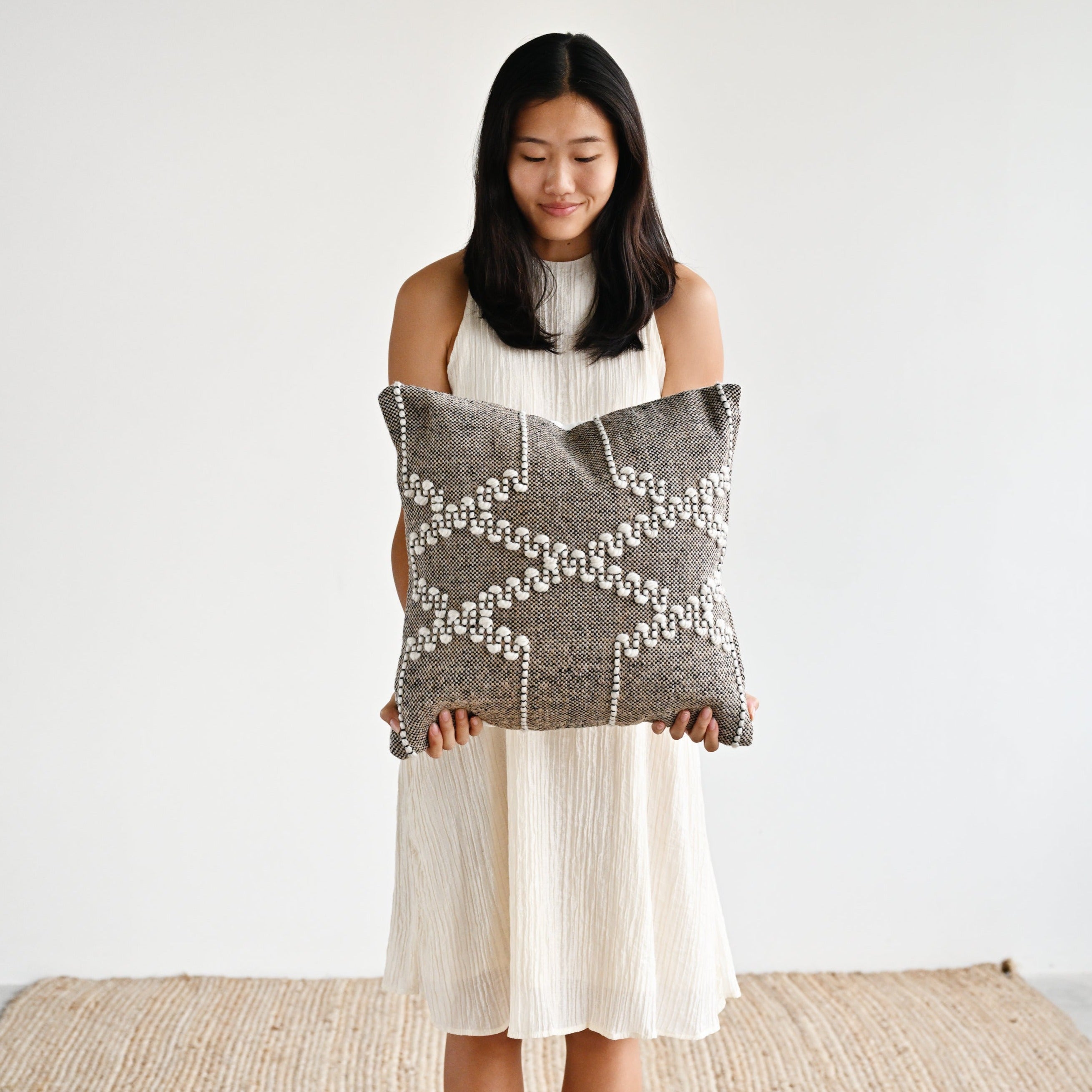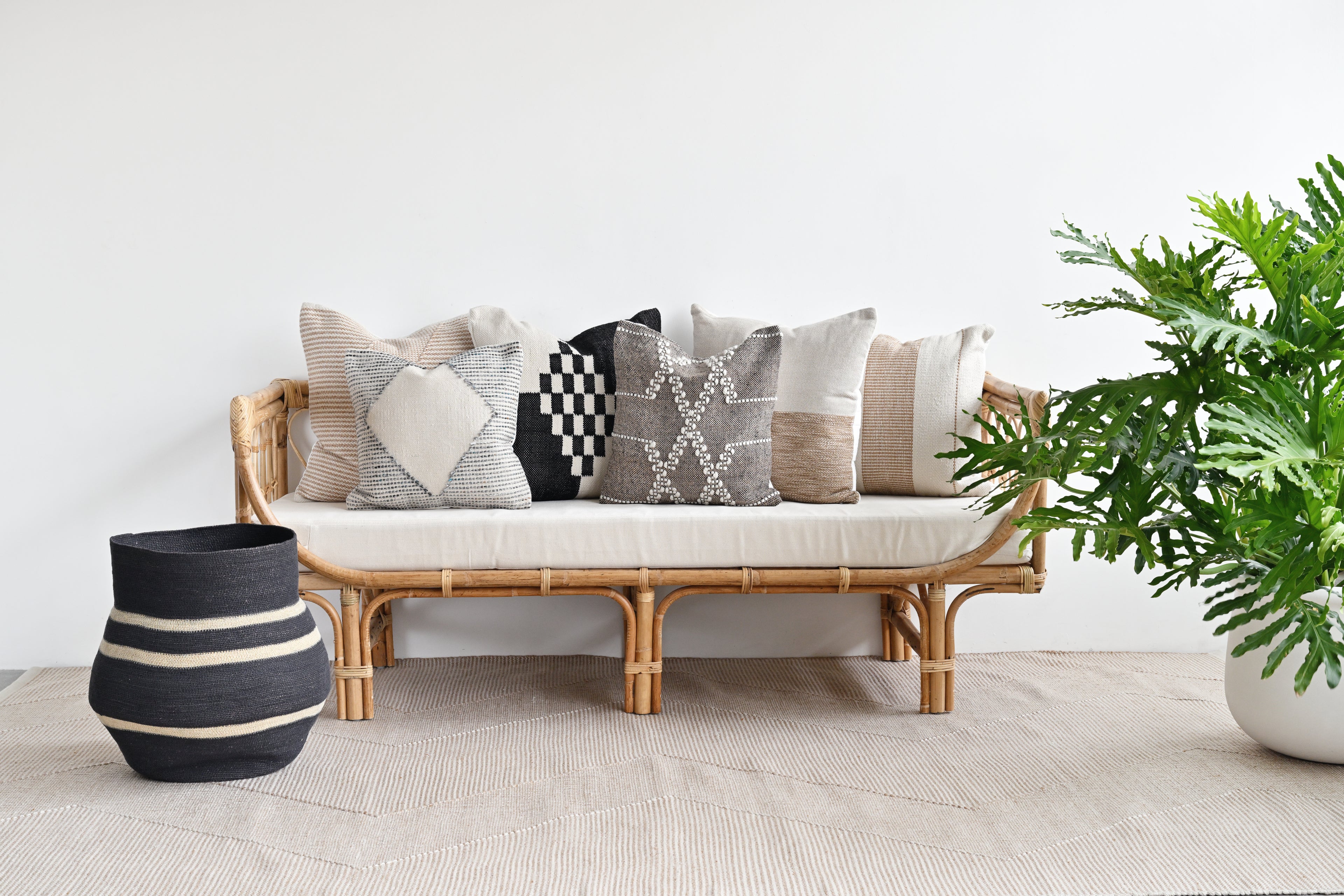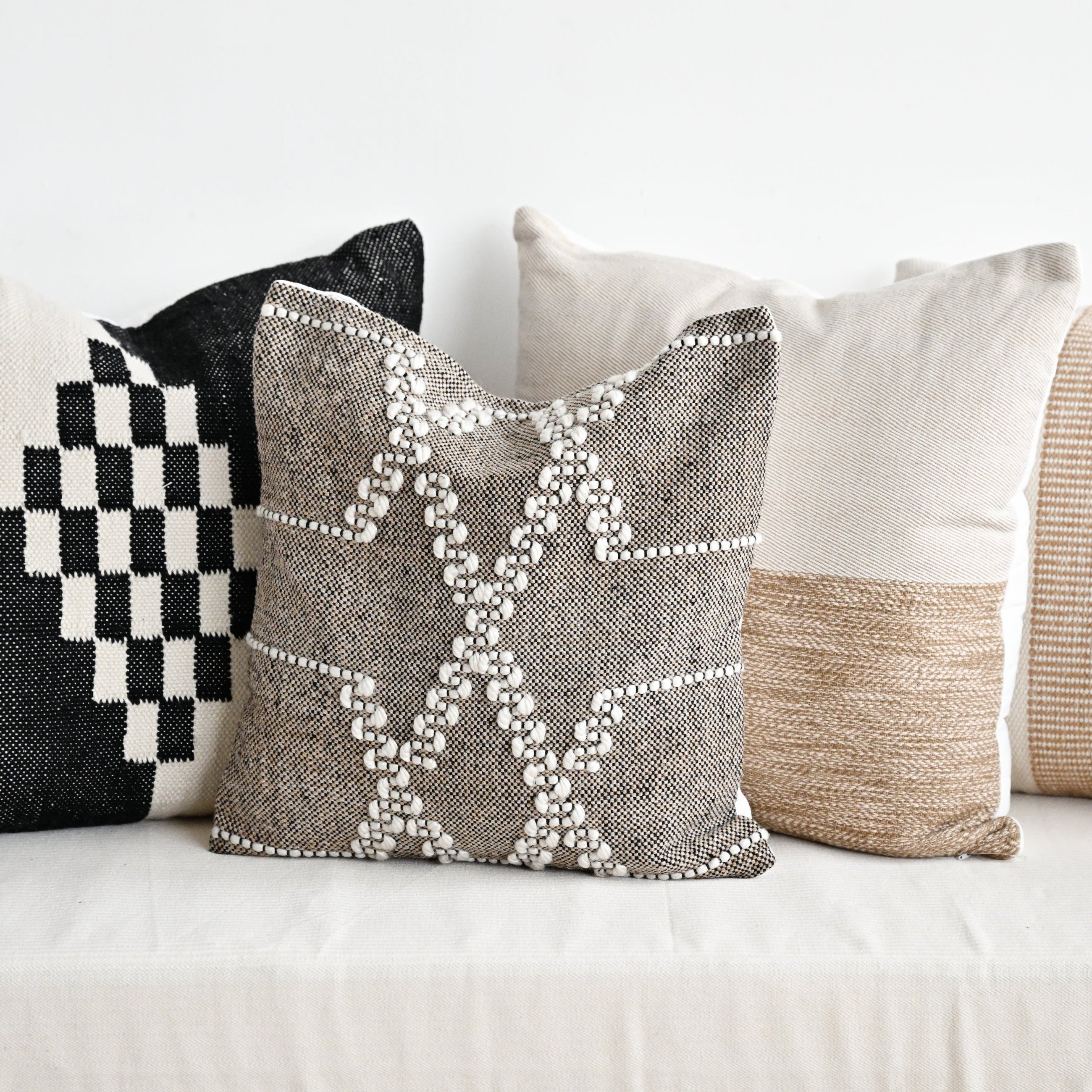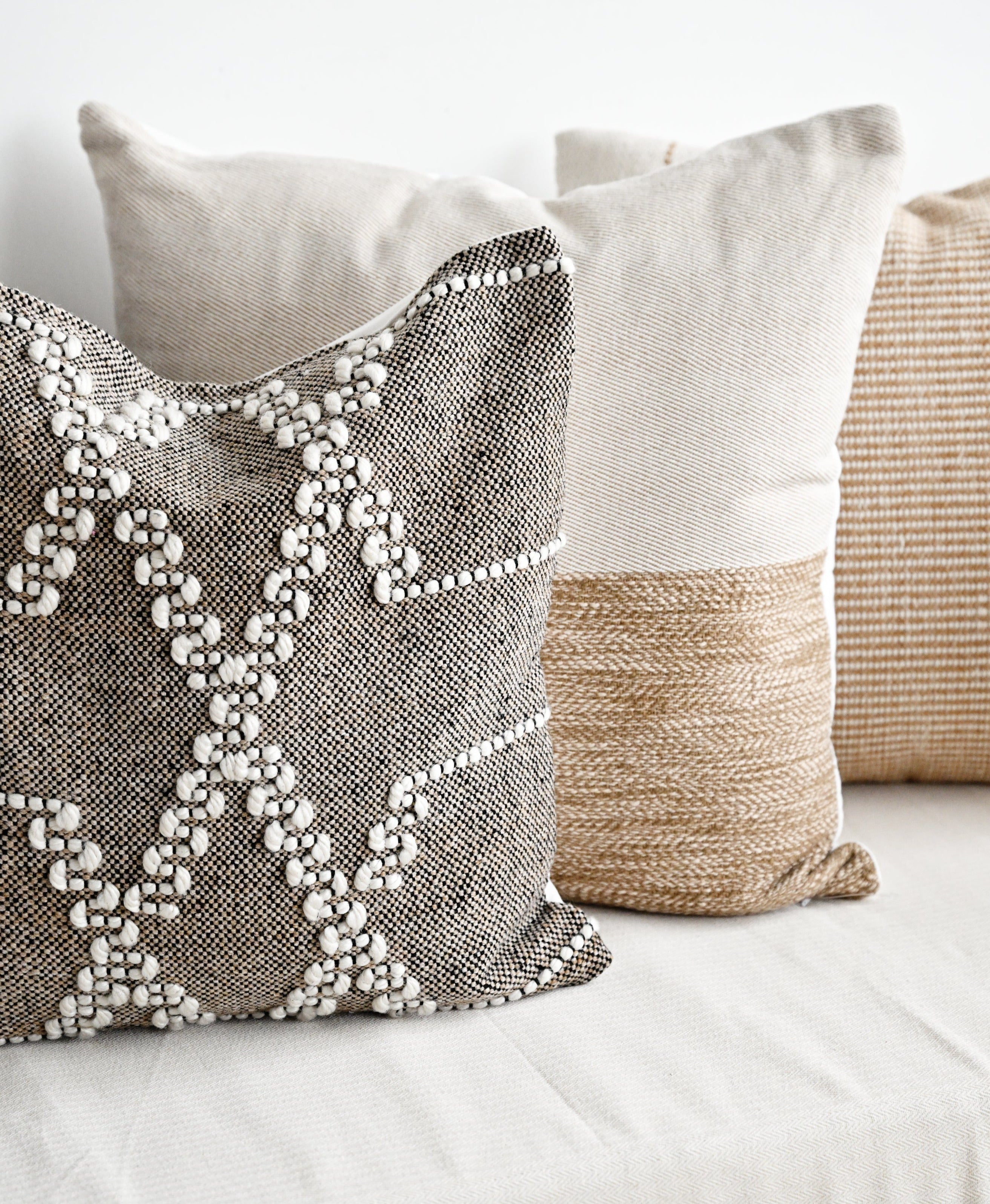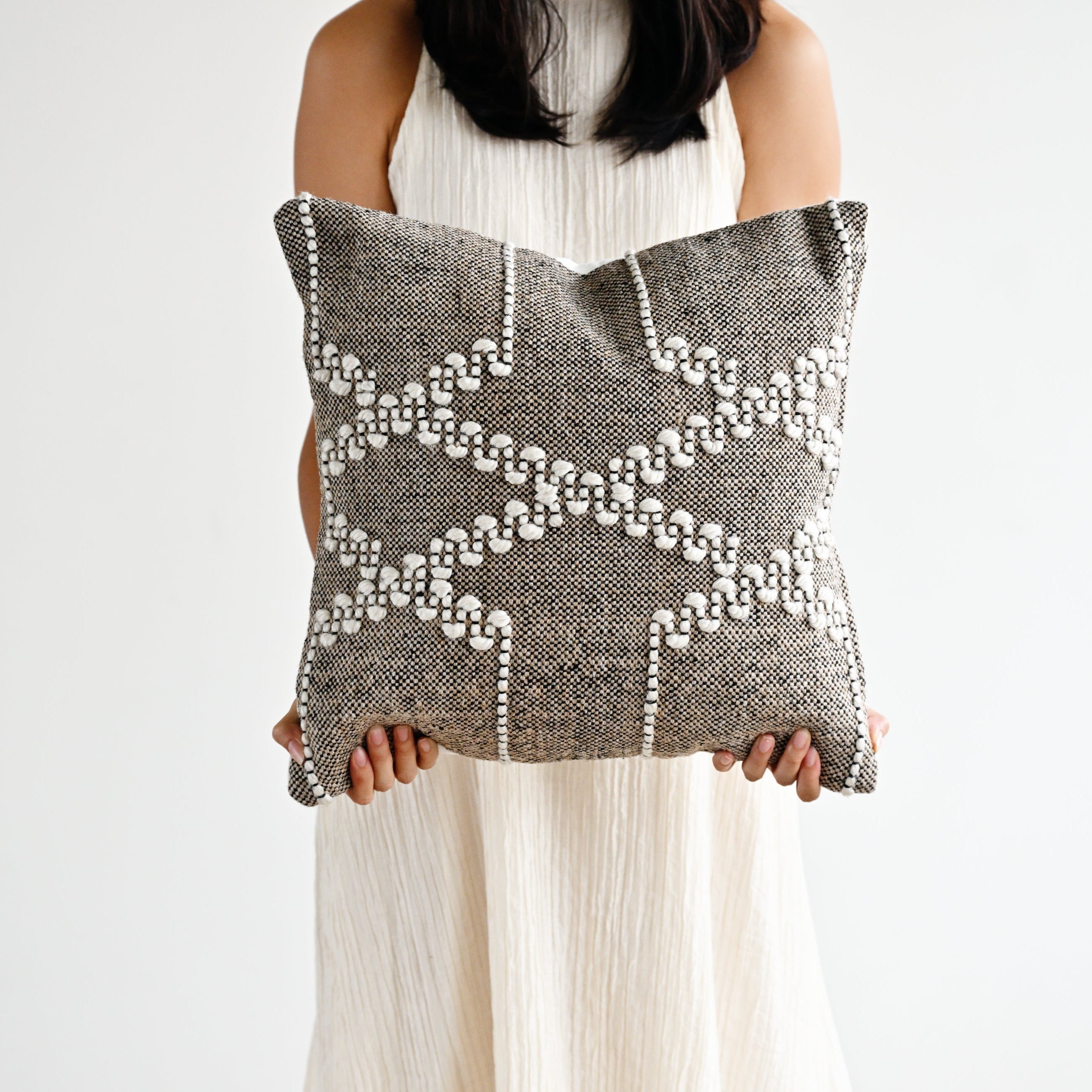 Why you'll love it
Introducing the Embroidered Indoor Outdoor Handwoven Cushion, the perfect blend of comfort and sustainability. These cushion covers are crafted with care in India, featuring striking geometric patterns handwoven from recycled PET plastic. Despite their soft, wool-like feel, these cushions are practical and suitable for both indoor and outdoor use, making them versatile and eco-friendly. Recycled polyester, also known as PET, is derived from melting existing plastic, predominantly plastic bottles, and spinning it into a polyester fiber. This process gives new life to a material that would otherwise not be biodegradable. With dimensions of L45cm x W45cm, these cushion covers are made from 100% PET yarn that is created from recycled plastic bottles. When it comes to caring for these cushion covers, simply vacuum them regularly on a low-power setting and spot clean with mild soap and water. Avoid using bleach or solvents, and blot spills immediately with a clean and dry cloth. In the event of snags, clip them rather than pulling. If needed, hose off the cushion covers, ensuring they are thoroughly dry before returning them to their location. To prevent mold and mildew growth, avoid leaving them in standing water for extended periods of time. Each cushion cover is handmade in India, showcasing the skill and craftsmanship of the artisans involved. Bring a touch of sustainability and style to your home decor with these beautiful embroidered cushions. Transform your living space into a tropical paradise and indulge in the comfort of these eco-friendly cushion covers. Order now and elevate your home with our handwoven masterpiece.
Free Delivery and Assembly

Sustainable

We prefer eco-friendly and sustainable materials.