All Sale
Hanging Wood Mirror
Regular price

$99.00

Sale price

$40.00
Elevate your space with rustic charm and timeless allure - the perfect mirror to infuse your home with captivating style.
Features

- Available in three sizes for flexibility in decorating any space
- Handmade in Indonesia with an artisanal touch and natural wood finish
- Adds rustic charm and timeless allure to any decor style
- Part of a wide range of handcrafted rattan mirrors for a touch of tropical chic in your interior
Dimensions

Small: 40cm (15.7")

Medium: 50cm (19.7")

Large: 60cm (23.6")
Handling and Care

- Avoid placing the mirror in areas with high humidity or direct sunlight, as it may damage the finish.
- Handle with care to avoid any damage to the mirrors
- Keep the mirrors away from direct sunlight to prevent fading of the natural wood finish
- Clean the mirrors regularly with a soft cloth and glass cleaner for a clear reflection
- Hang the mirror on solid walls for safety. Mirror comes with durable hardware for easy installation. Wall anchor (nails. screws) are not included. For your safety, we recommend seeking assistance from a professional handyman to ensure it is mounted on solid walls.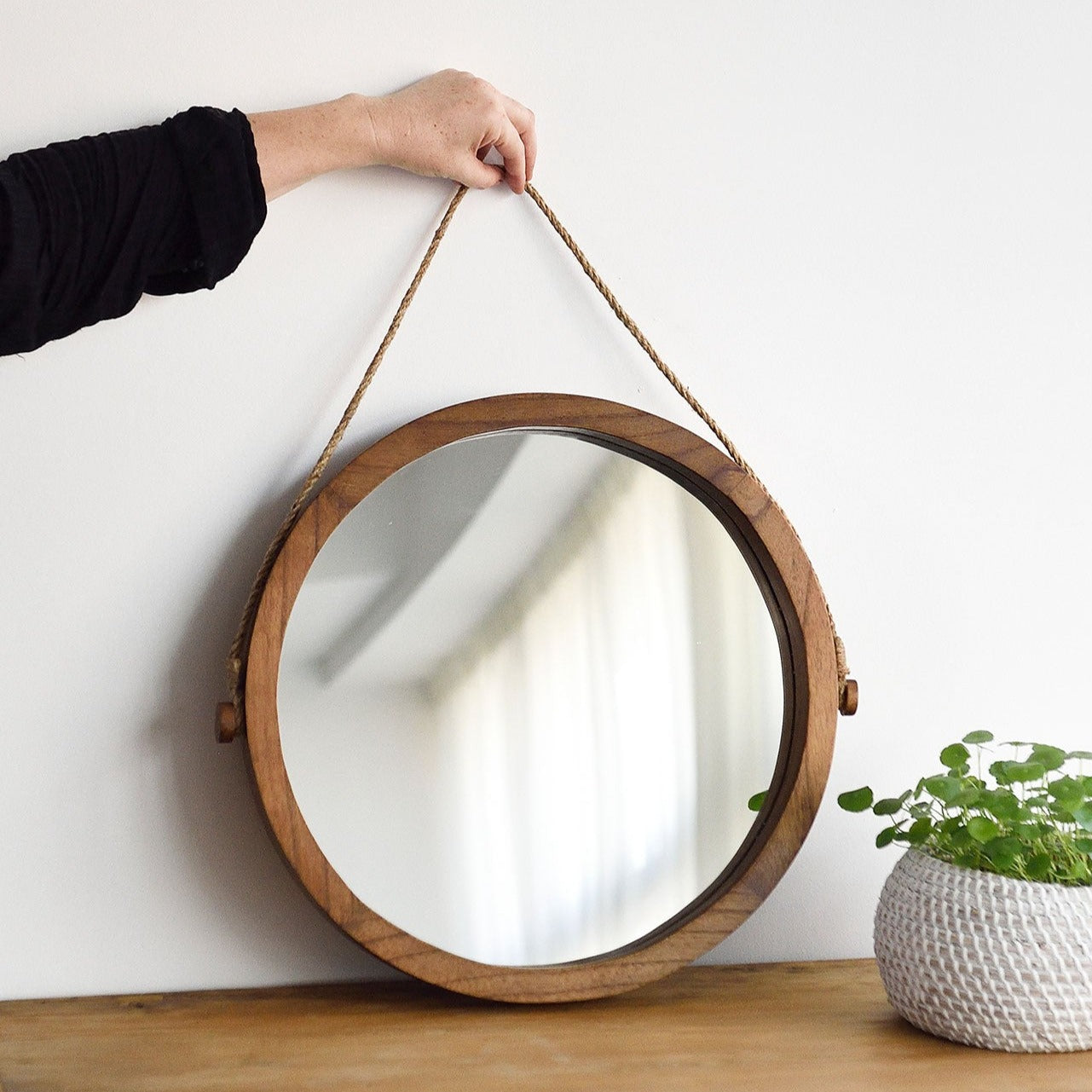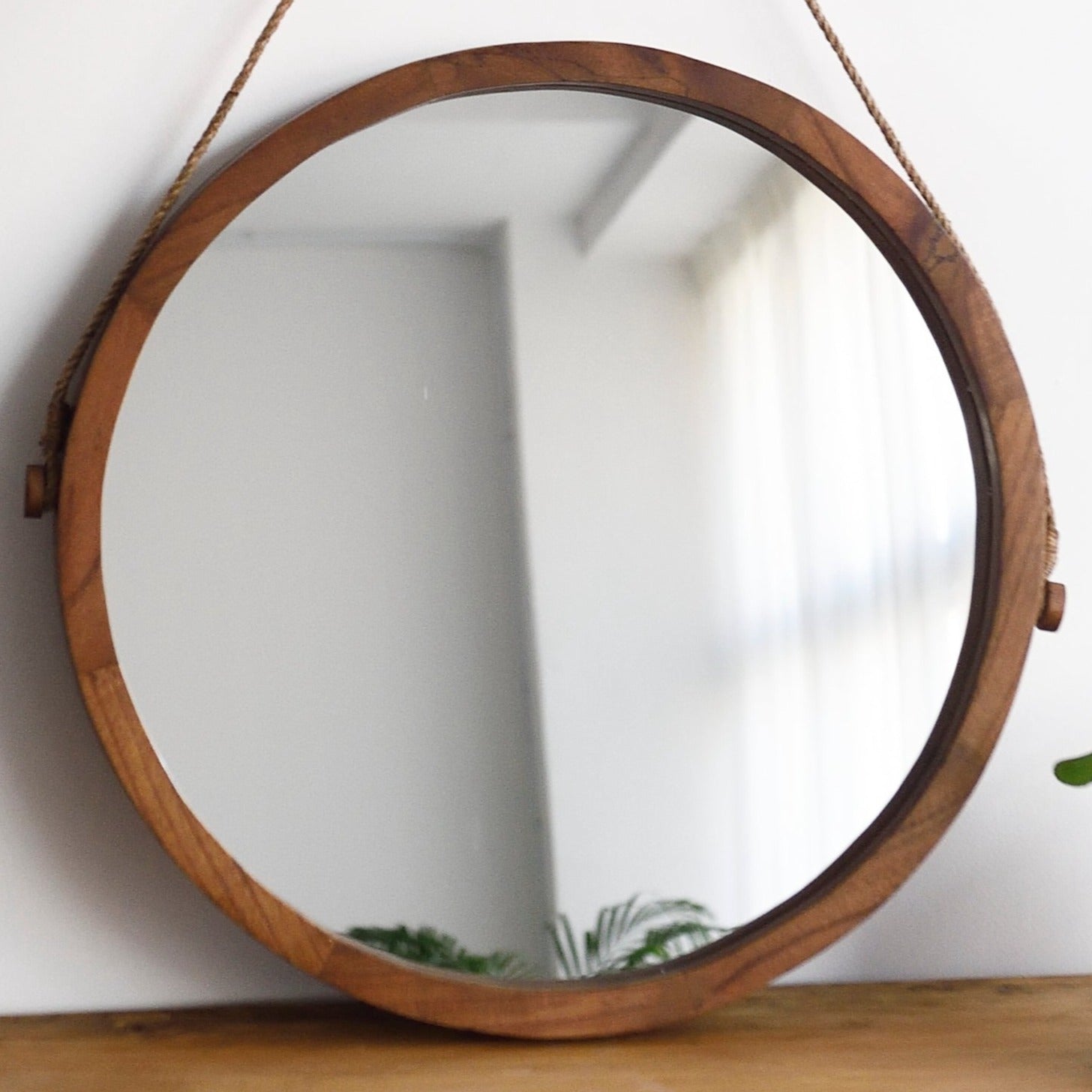 Why you'll love it
Introducing our captivating Hanging Wood Wall Mirror, the perfect accessory to infuse your home with rustic charm and timeless allure. Available in three sizes, you have the flexibility to adorn any space with its captivating presence or create a statement by showcasing various sizes together. Handmade in Indonesia, each mirror exudes an artisanal touch, adding a warm, natural wood finish that harmoniously complements any decor style. Elevate your living space with a touch of practicality, sustainability, and affordable style that defines our Island Living brand. Explore our wide range of handcrafted round wall mirrors, thoughtfully designed to bring a touch of tropical chic to your interior. Immerse yourself in the mesmerizing allure of our unique and stylish mirrors, crafted with the utmost precision to elevate modern homes. Indulge in high-quality craftsmanship, sustainability, and impeccable style - shop now and create an oasis of beauty and elegance in your home.
Free Delivery and Assembly

Sustainable

We prefer eco-friendly and sustainable materials.