Furniture
Paia Console Table With Marble Drawer
Regular price

Sale price

$1,690.00
Transform your home with the Paia Console Table and experience the perfect harmony of style and practicality. Add this beautiful piece to your collection today and enjoy the benefits of expert craftsmanship and stunning design.
Features

Sleek and modern design, perfect for contemporary living spaces
Warm natural wooden tones that complement any color palette
Two spacious Travertine Marble drawers for stylish and functional storage
Easy-glide drawer mechanisms for effortless use
Compact size designed to fit into smaller spaces
Dimensions
Handling and Care

Caring for your Paia Console Table is essential to maintain its natural beauty and ensure its longevity. Made from natural teak wood with a buffed shine, this elegant piece requires a few simple care steps to keep it looking its best:

Dust regularly: Use a soft, dry cloth or a microfiber duster to gently remove dust and debris from the surface of the console table. Avoid using abrasive cleaning tools that can scratch the wood surface.

Clean spills immediately: In case of any accidental spills, promptly clean them up with a damp cloth, followed by a dry cloth to avoid any moisture damage to the wood. Avoid using harsh chemicals or cleaning agents, as they can damage the finish of the teak wood.

Protect from direct sunlight: Prolonged exposure to direct sunlight can cause the natural teak wood to fade and dry out. Position your Paia Console Table in a shaded area or use window treatments to minimize sunlight exposure.

Use coasters and pads: Protect the teak wood surface from potential damage caused by hot or cold items by using coasters, placemats, or trivets.

Periodic maintenance: Every 6-12 months, consider applying a high-quality teak oil or furniture wax to the console table's surface. We recommend Golden Care Teak Protector which will not change the colour of the piece. This will help to maintain its natural shine and protect the wood from drying out. Always follow the manufacturer's instructions for the specific product you use.

By following these simple care instructions, you will be able to preserve the natural beauty and elegance of your Paia Console Table for years to come.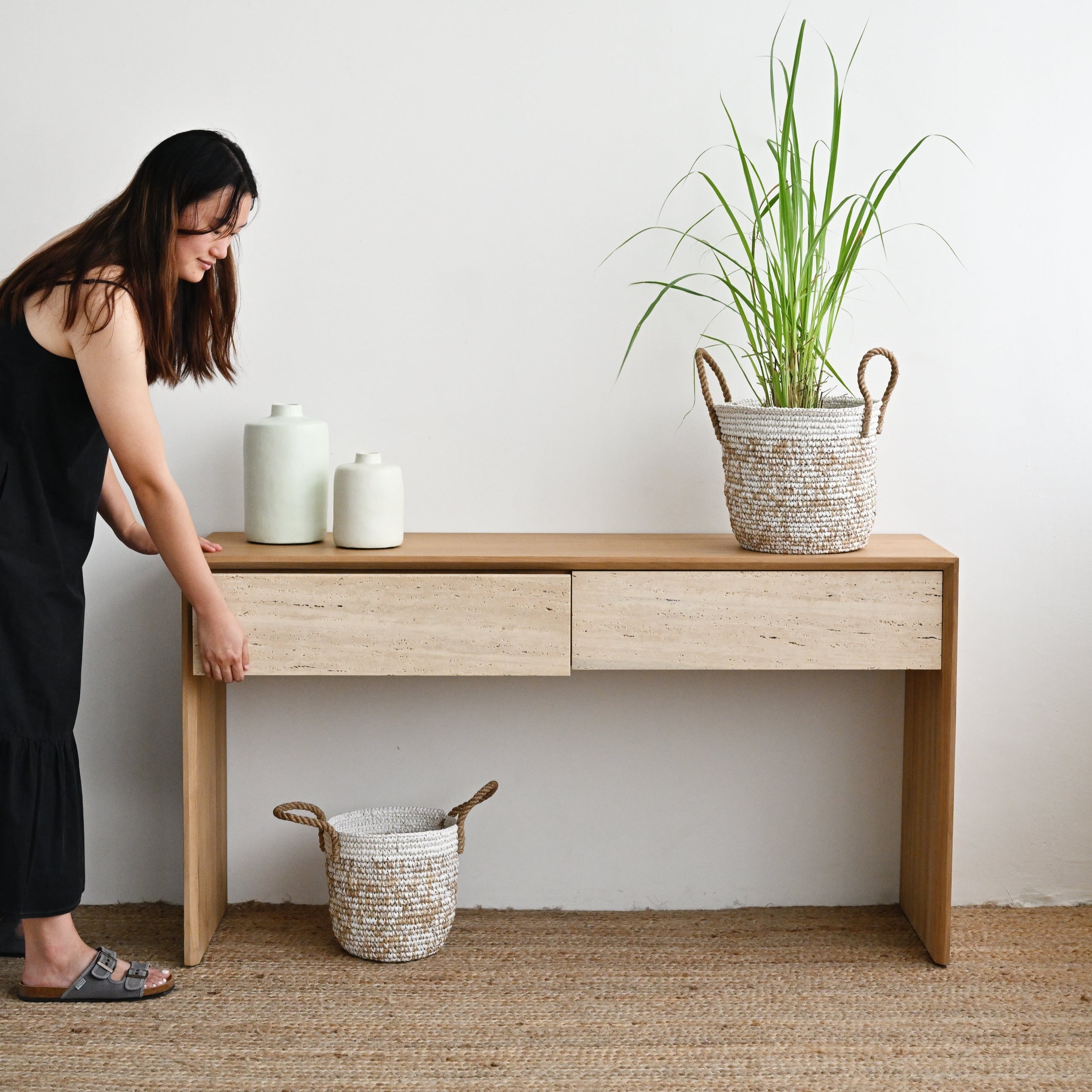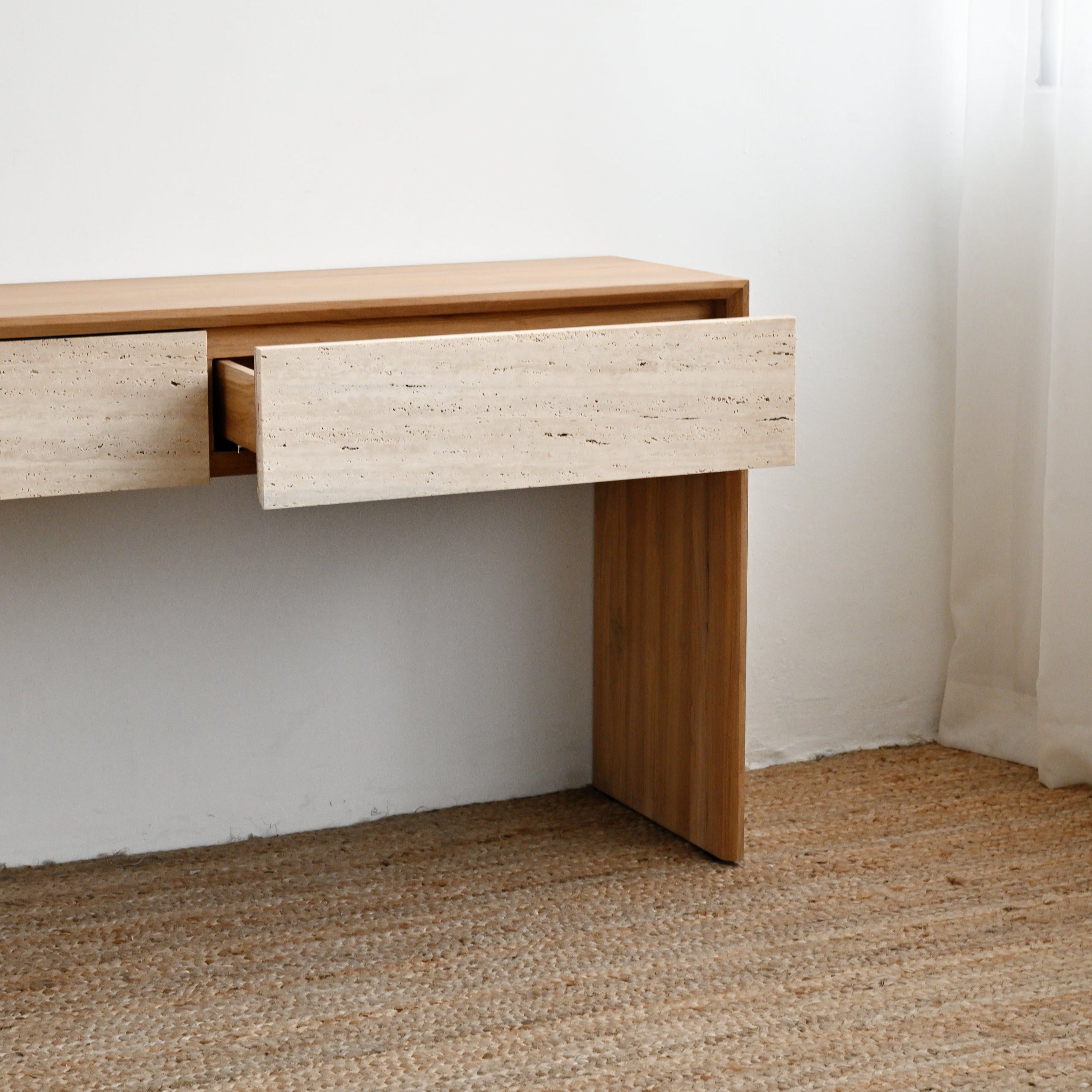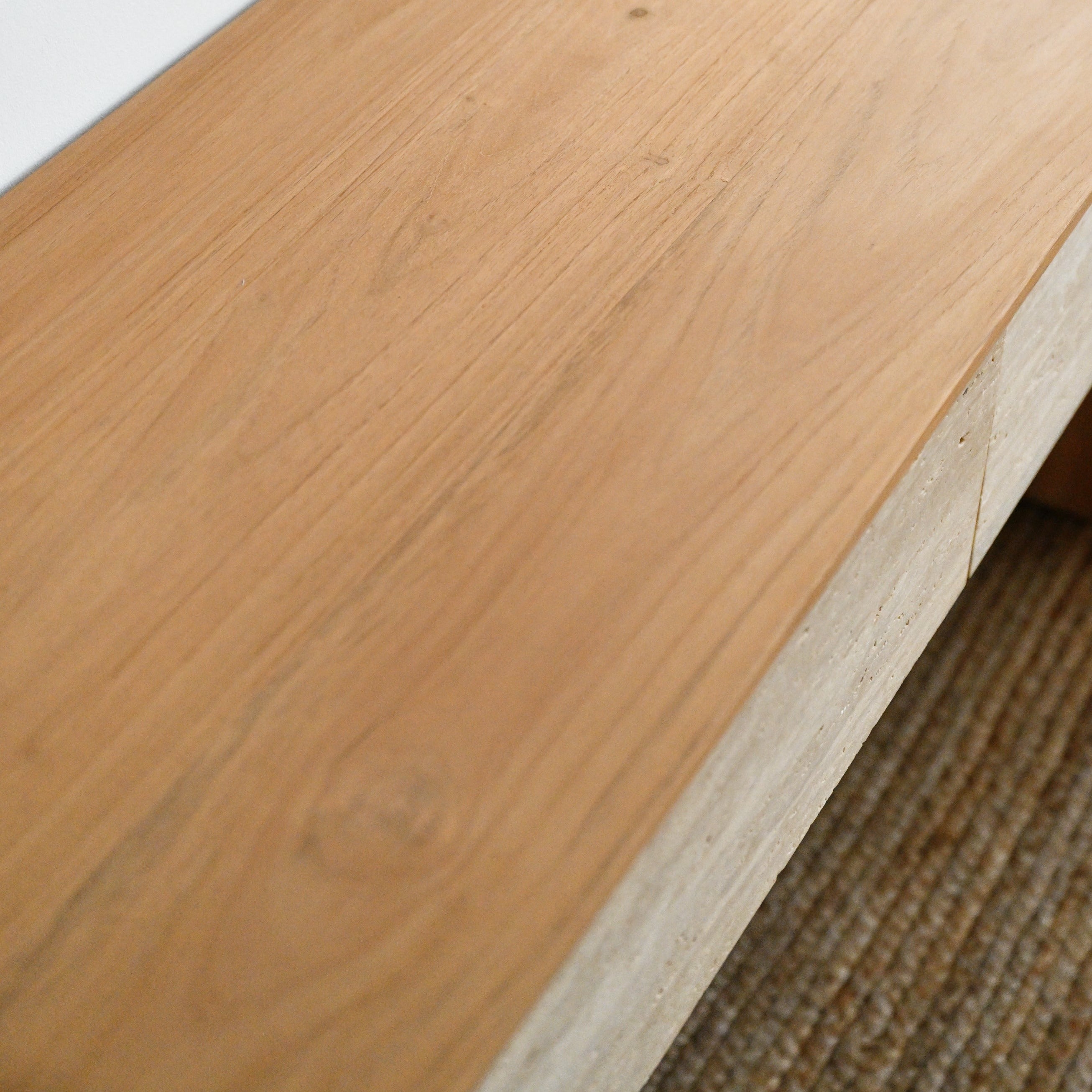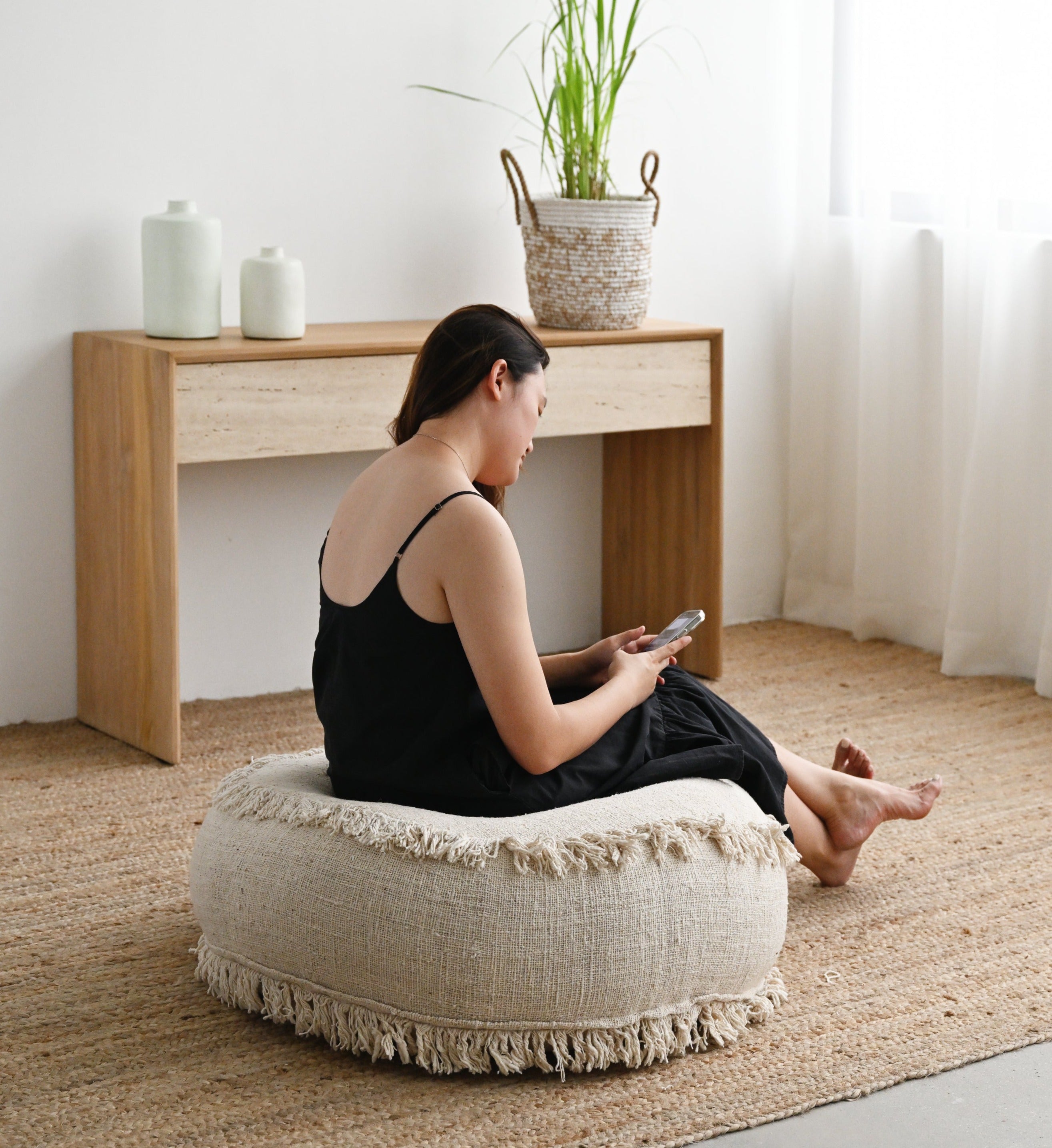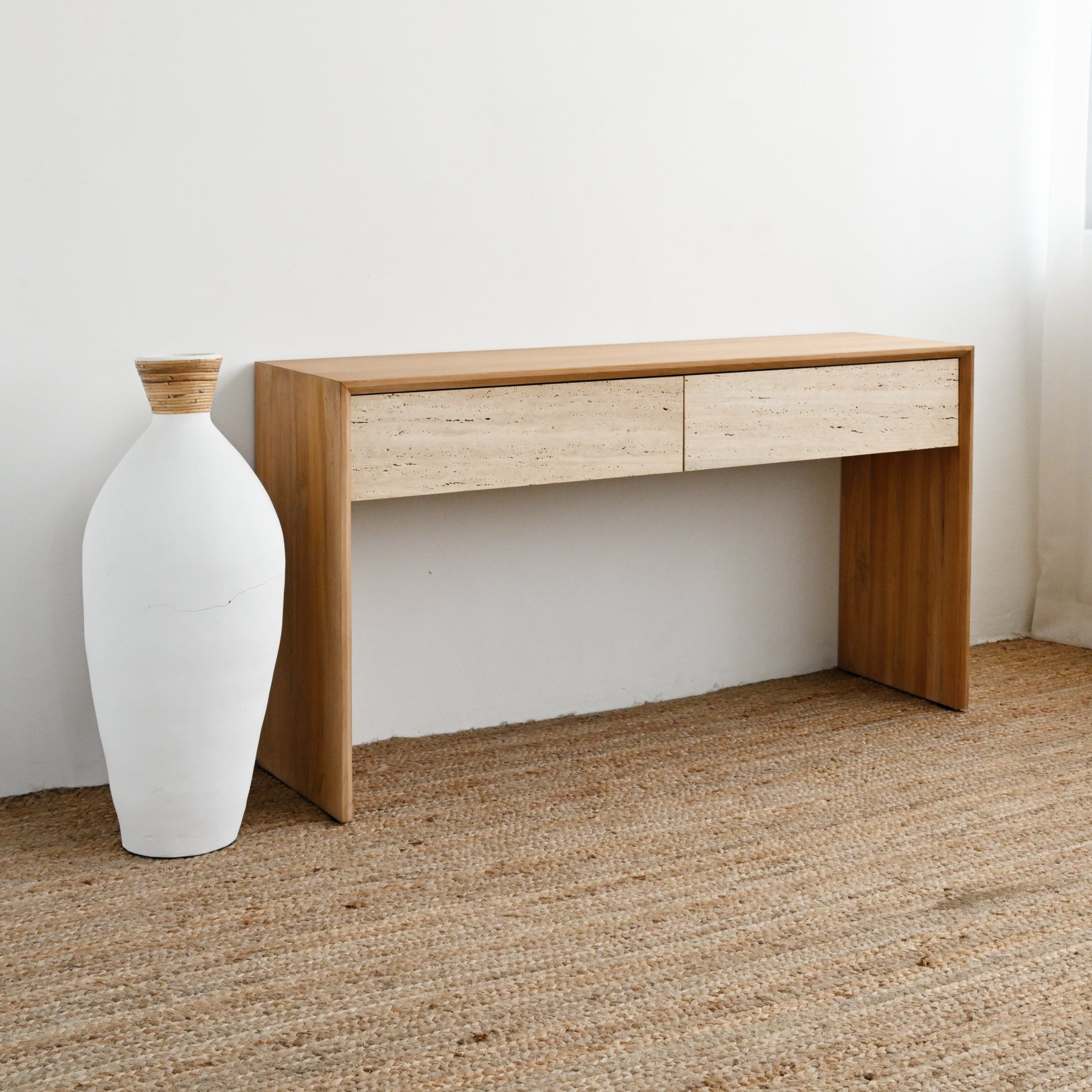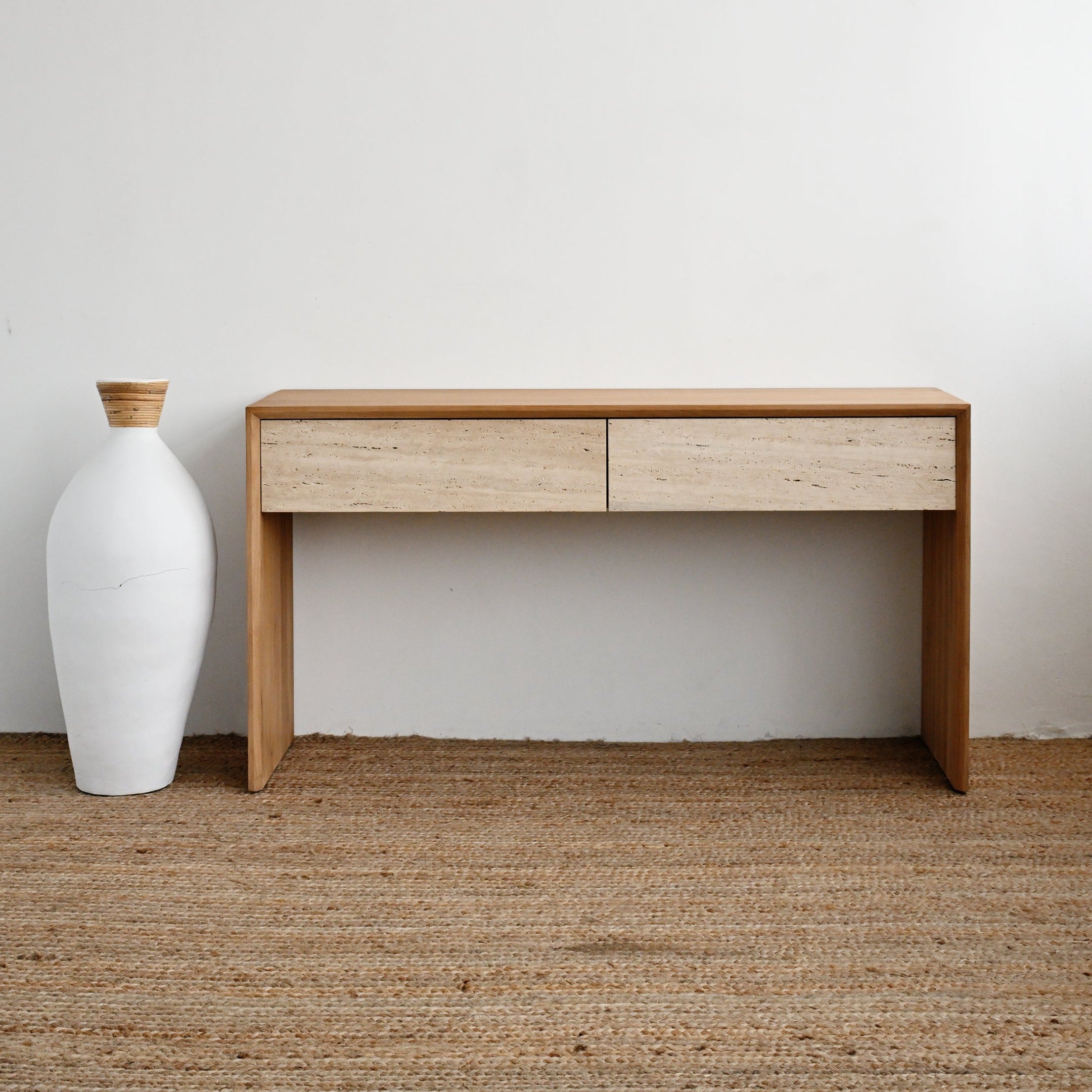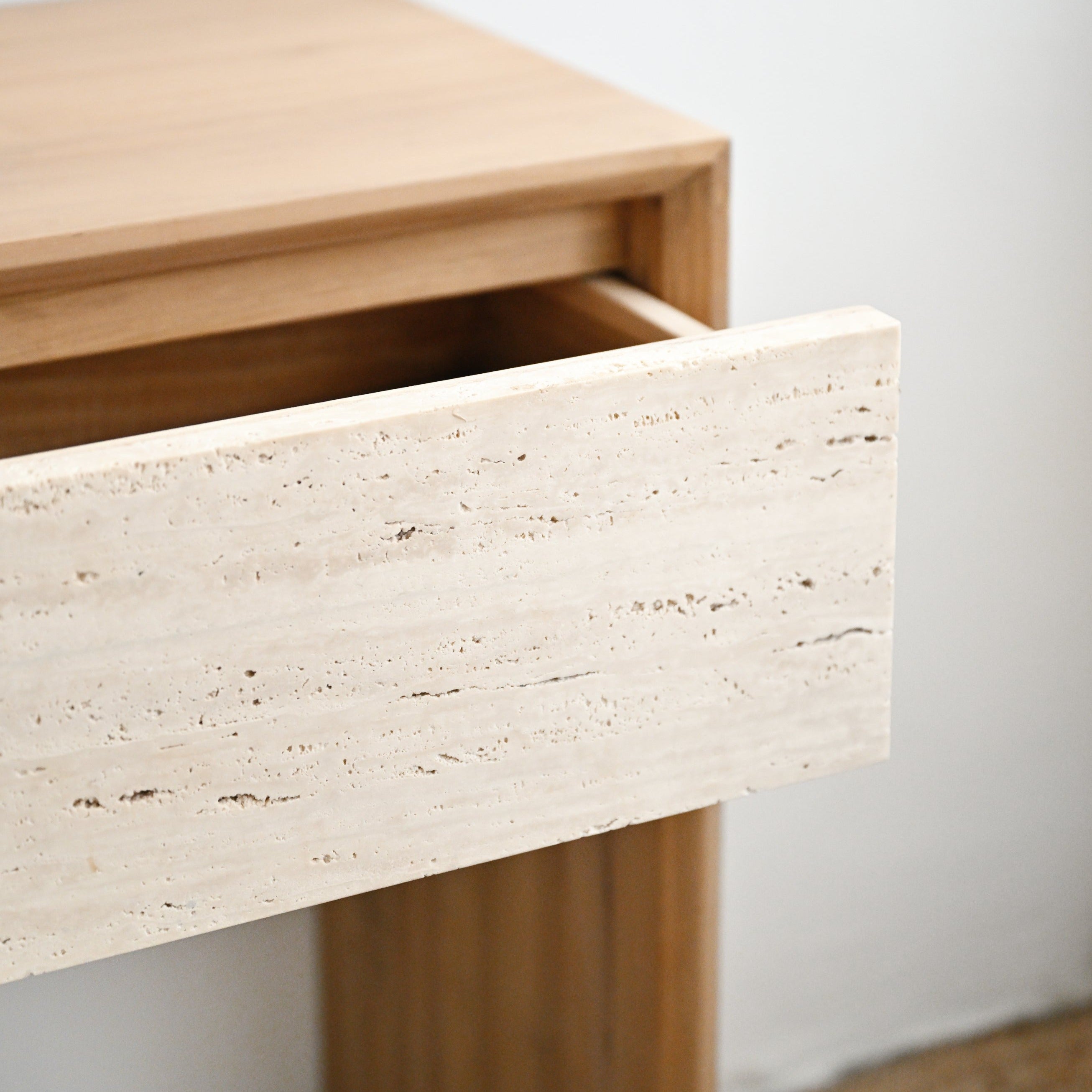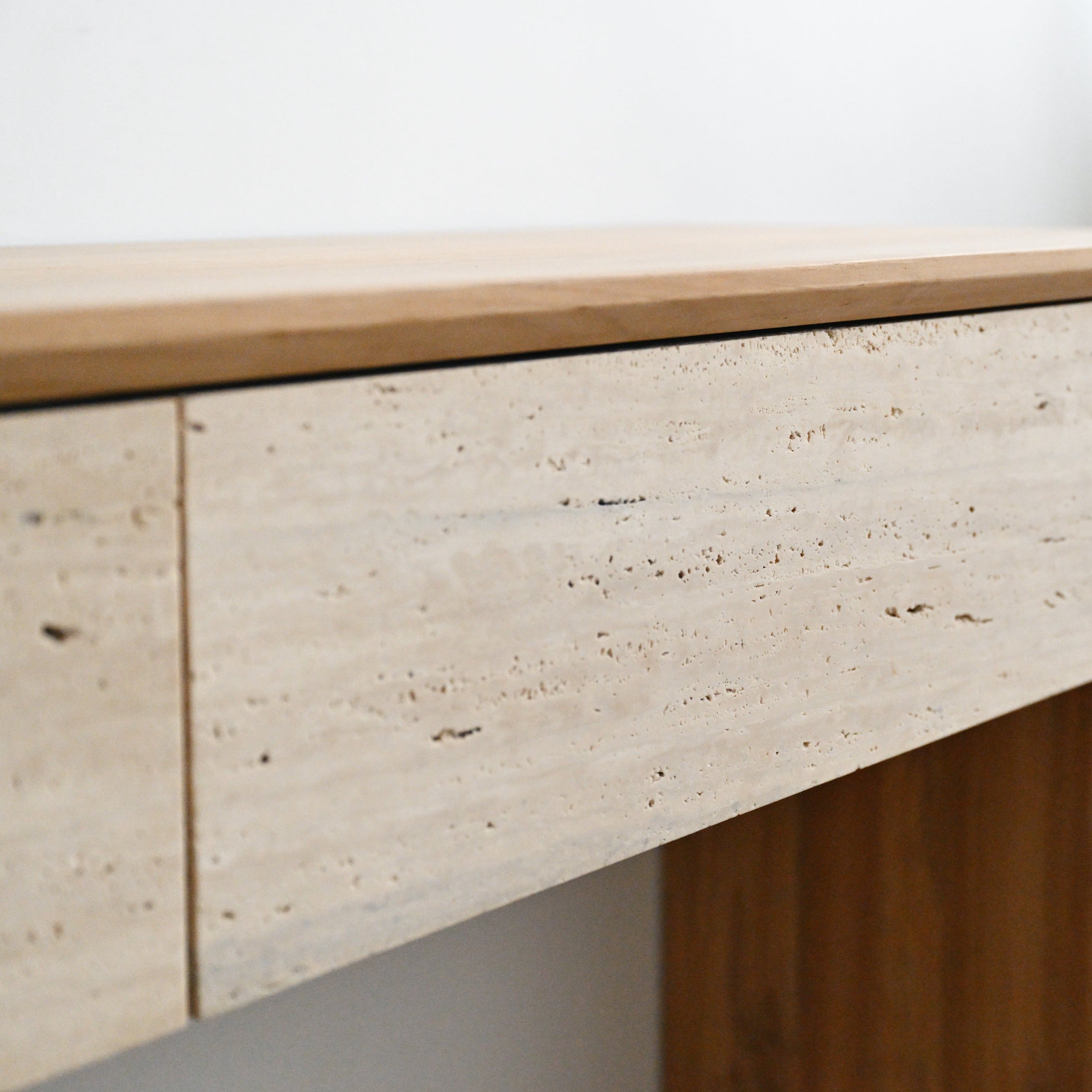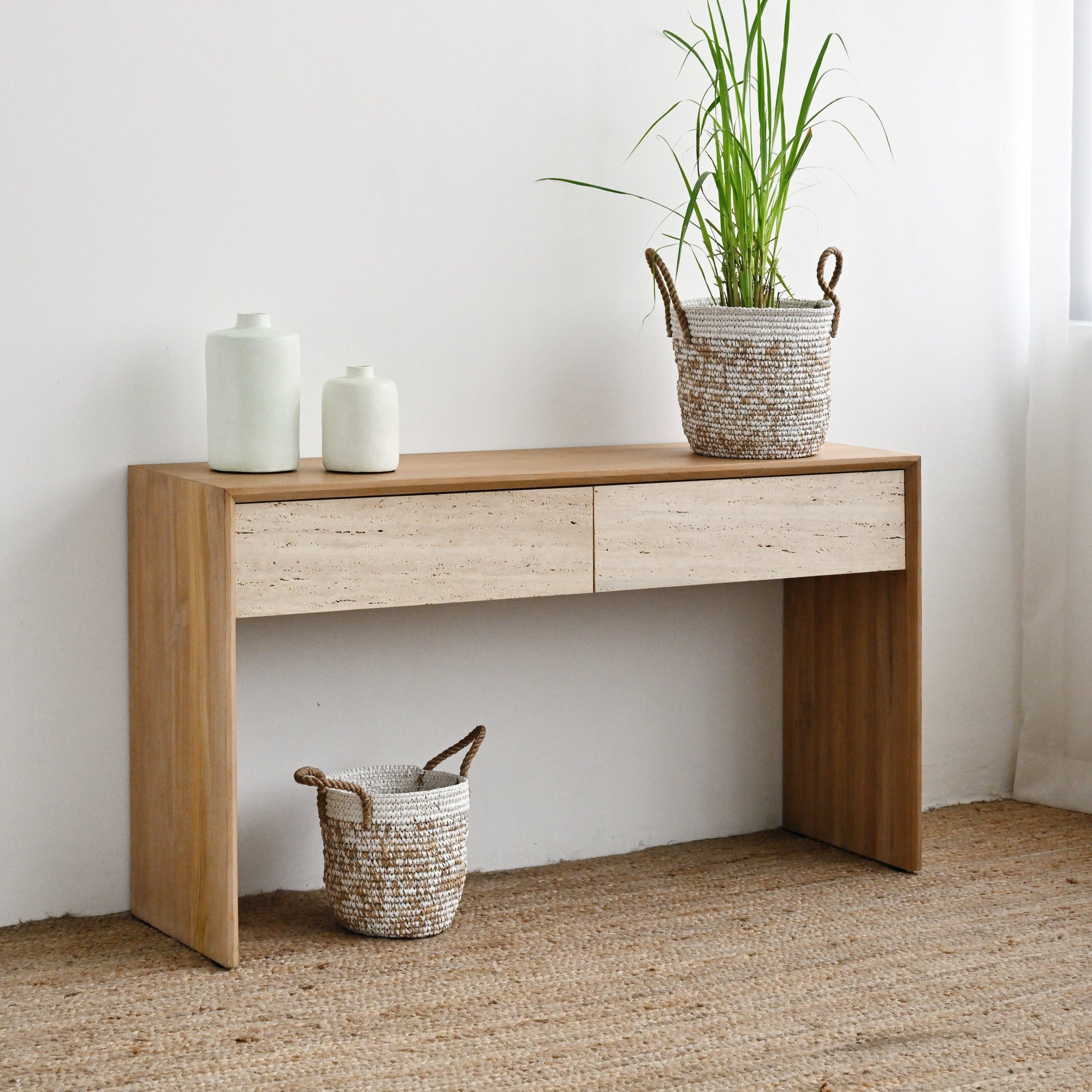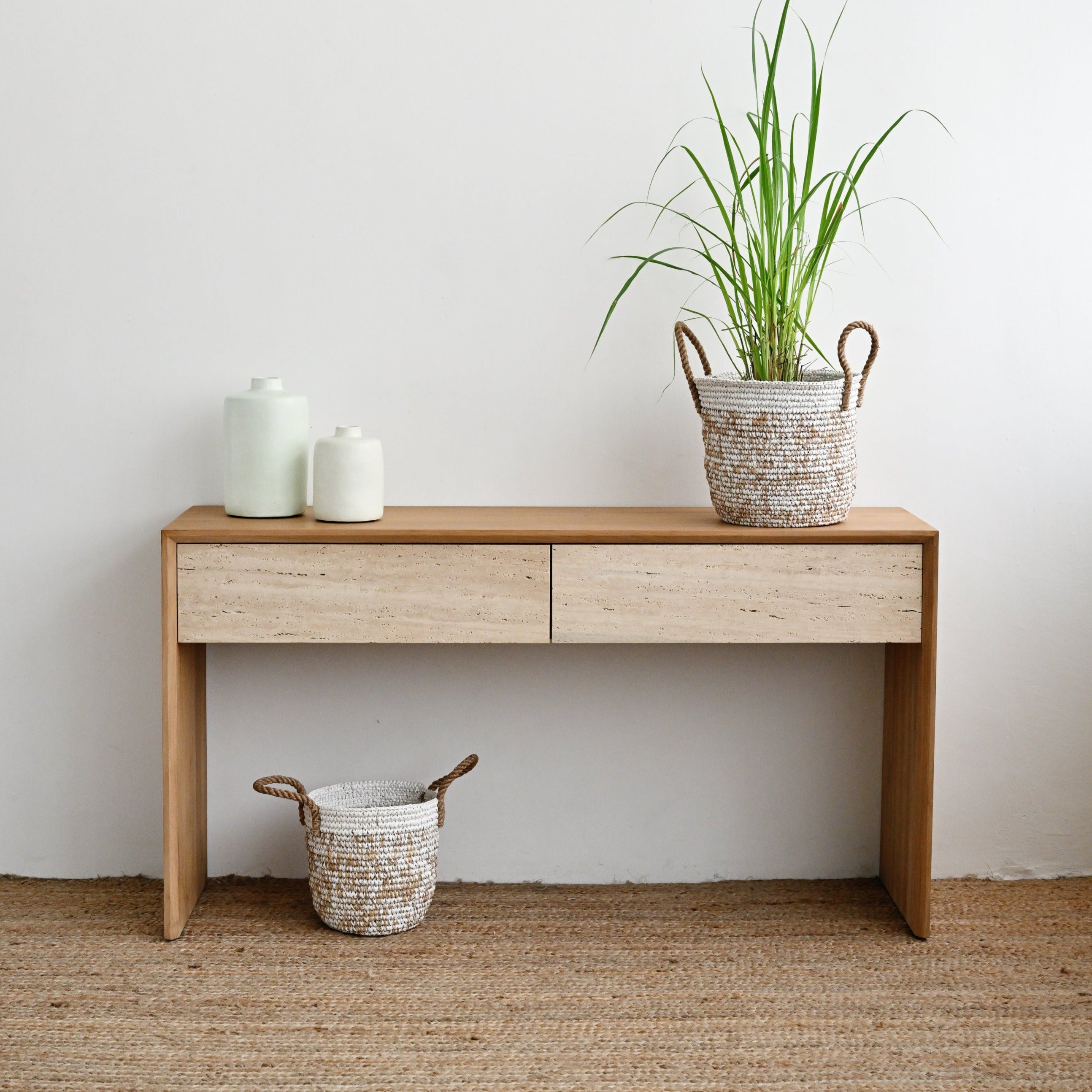 Why you'll love it
Introducing the Paia Console Table – a perfect blend of modern elegance and functionality that will elevate your home decor. This sleek and stylish piece is designed to fit seamlessly into smaller spaces, making it an ideal addition to your entryway, living room, or hallway. Crafted from warm natural teak wood, the Paia Console Table exudes a sense of tranquility and sophistication. Its minimalist design is accentuated by the two stunning Travertine Marble drawers, which not only bring an air of refined luxury but also provide ample storage for your belongings. Each drawer is equipped with easy-glide mechanisms, ensuring smooth and effortless operation. The high-quality construction of the Paia Console Table ensures that it will be a durable and long-lasting addition to your home.
Sustainable

We prefer eco-friendly and sustainable materials.