All Sale
Lola 3 Drawer Sideboard - 180cm - Natural
Regular price

$1,390.00

Sale price

$1,090.00
Crafted to Perfection, Redefining Minimalism. Designed to Fit Your Style. The Lola Sideboard - Where Functionality Meets Beauty.
Features

- Crafted from sustainable teak wood
- Three spacious handcrafted drawers for ample storage
- Available in natural teak finish or sleek black painted finish for versatility
- Indonesian handmade piece designed to fit seamlessly into any space
- Ethically sourced teak wood for durability and environmental responsibility.
Dimensions

Length: 180cm
Depth: 45cm
Height: 78cm
Handling and Care

- To maintain the natural beauty and durability of the Lola Sideboard, avoid placing it in direct sunlight or near sources of heat, which can cause the wood to fade and dry out.
- Clean the surface regularly with a soft, damp cloth to remove dust and dirt. Avoid using abrasive cleaners or harsh chemicals that can damage the finish.
- To prevent scratches and marks, use coasters or mats when placing objects on the sideboard. Avoid dragging or sliding heavy objects across the surface.
- Periodically apply a coat of teak oil or wood wax to nourish and protect the wood. Follow the manufacturer's instructions for application and drying times.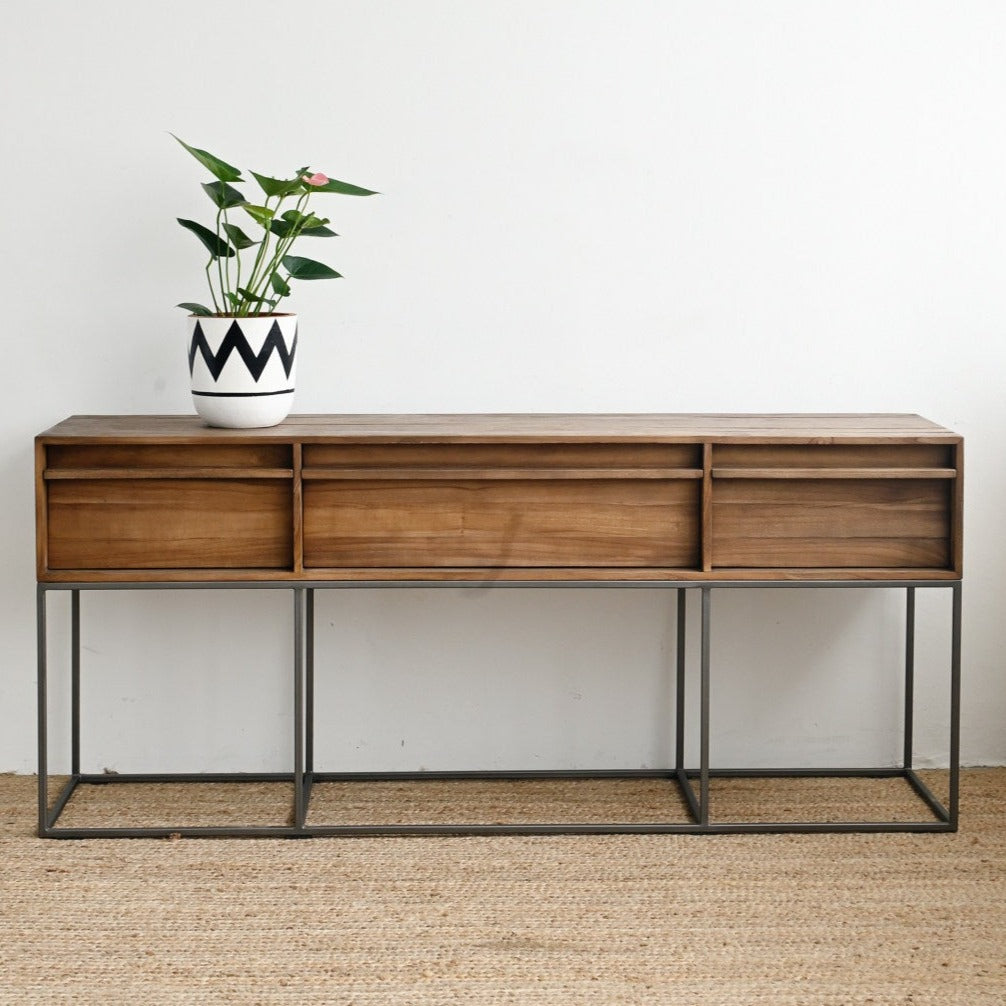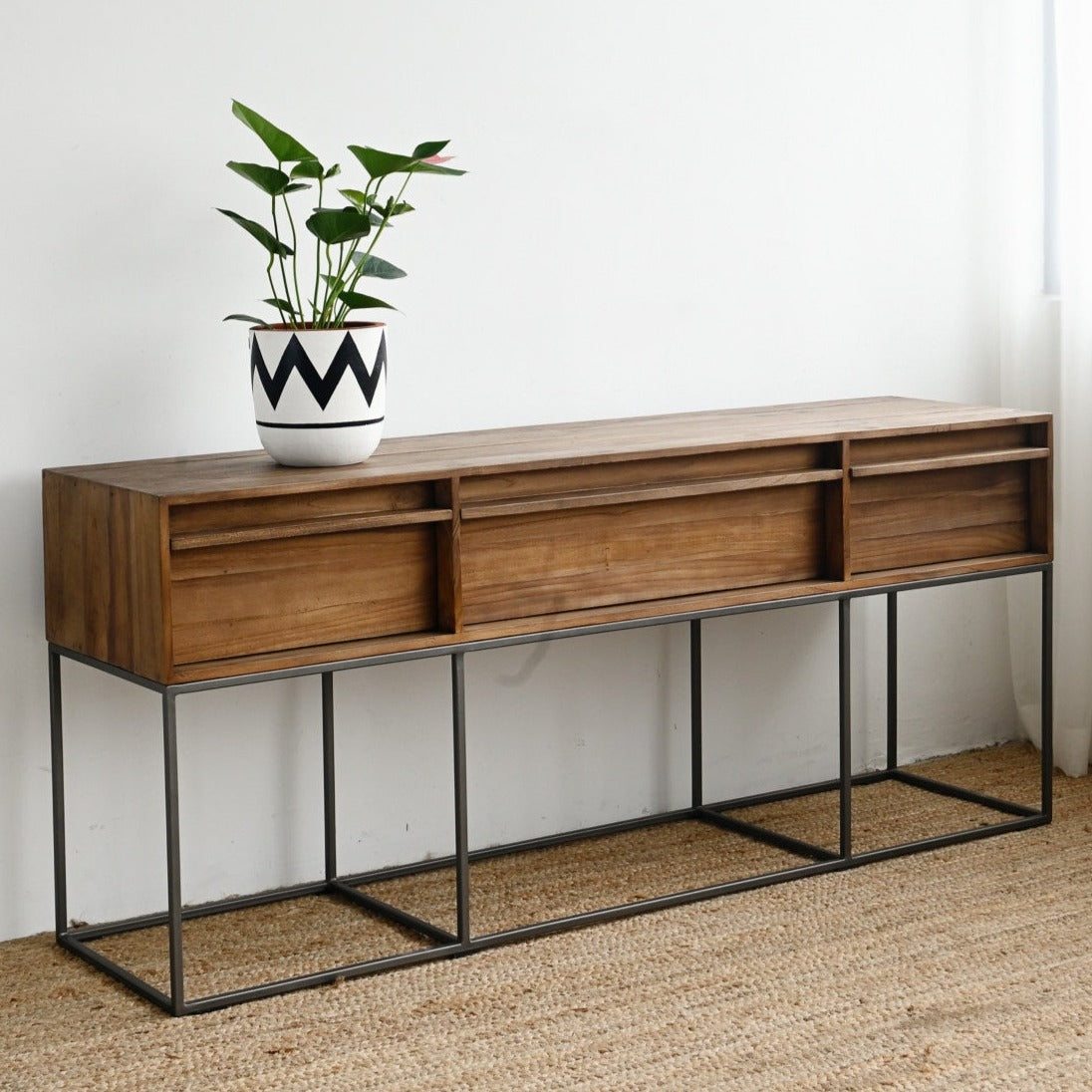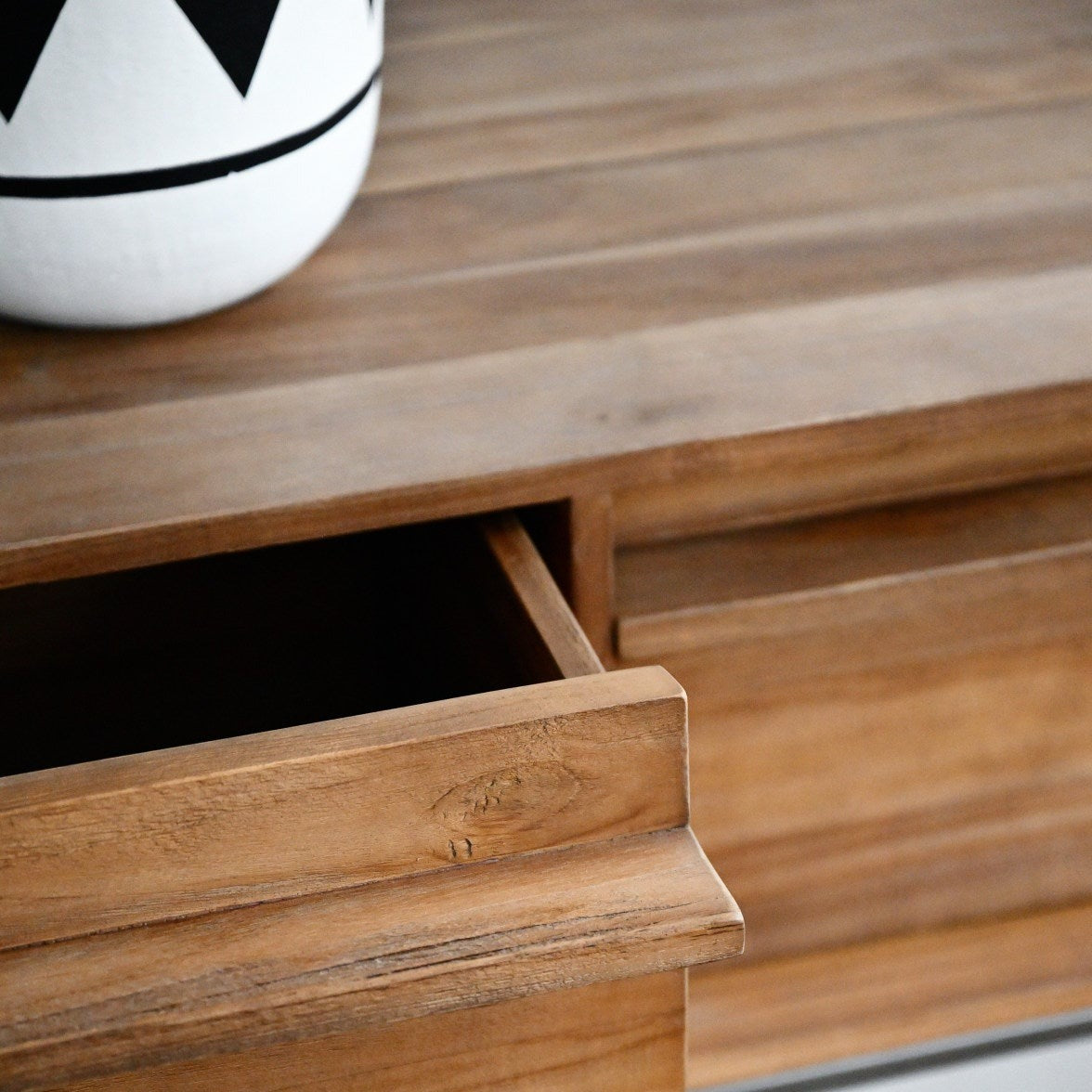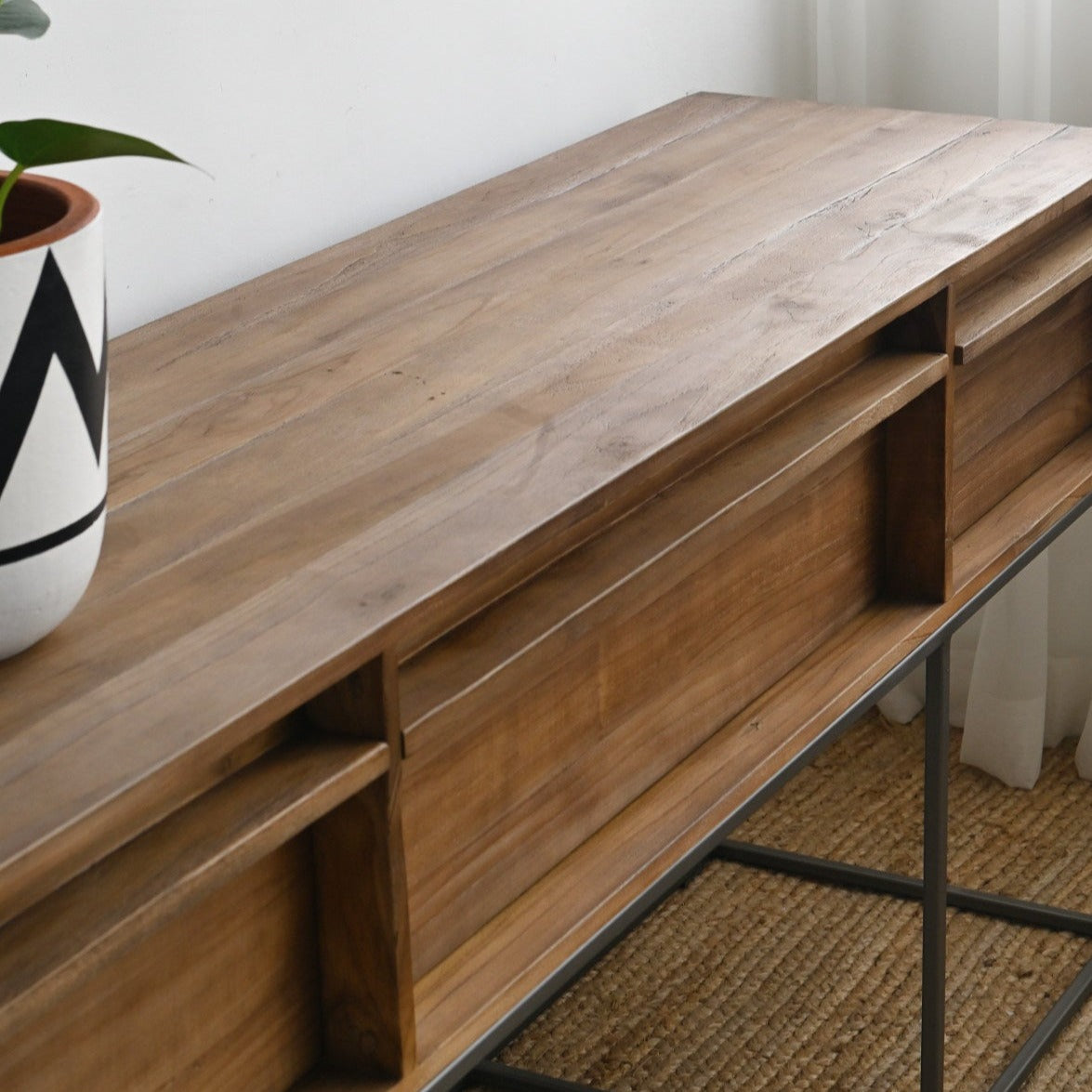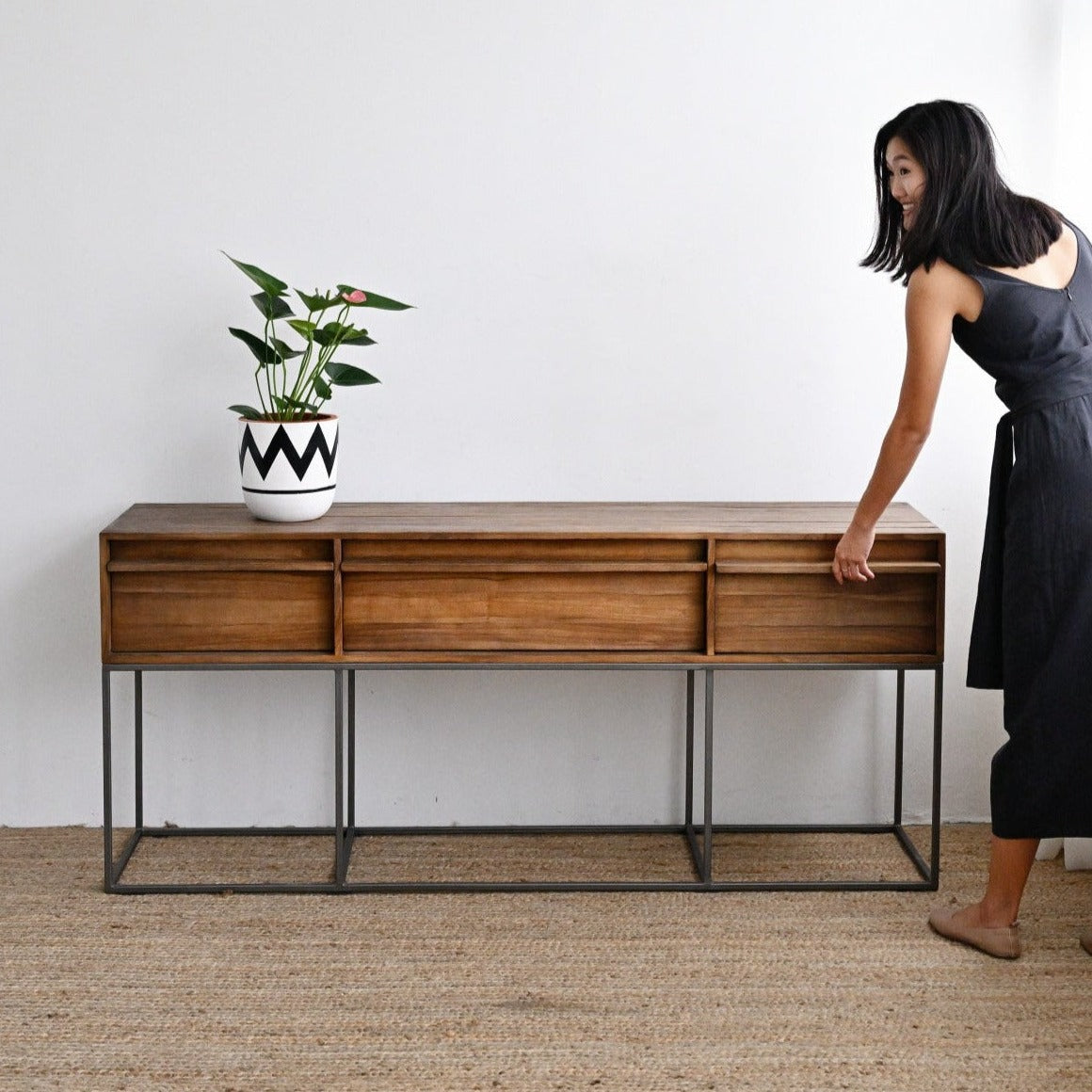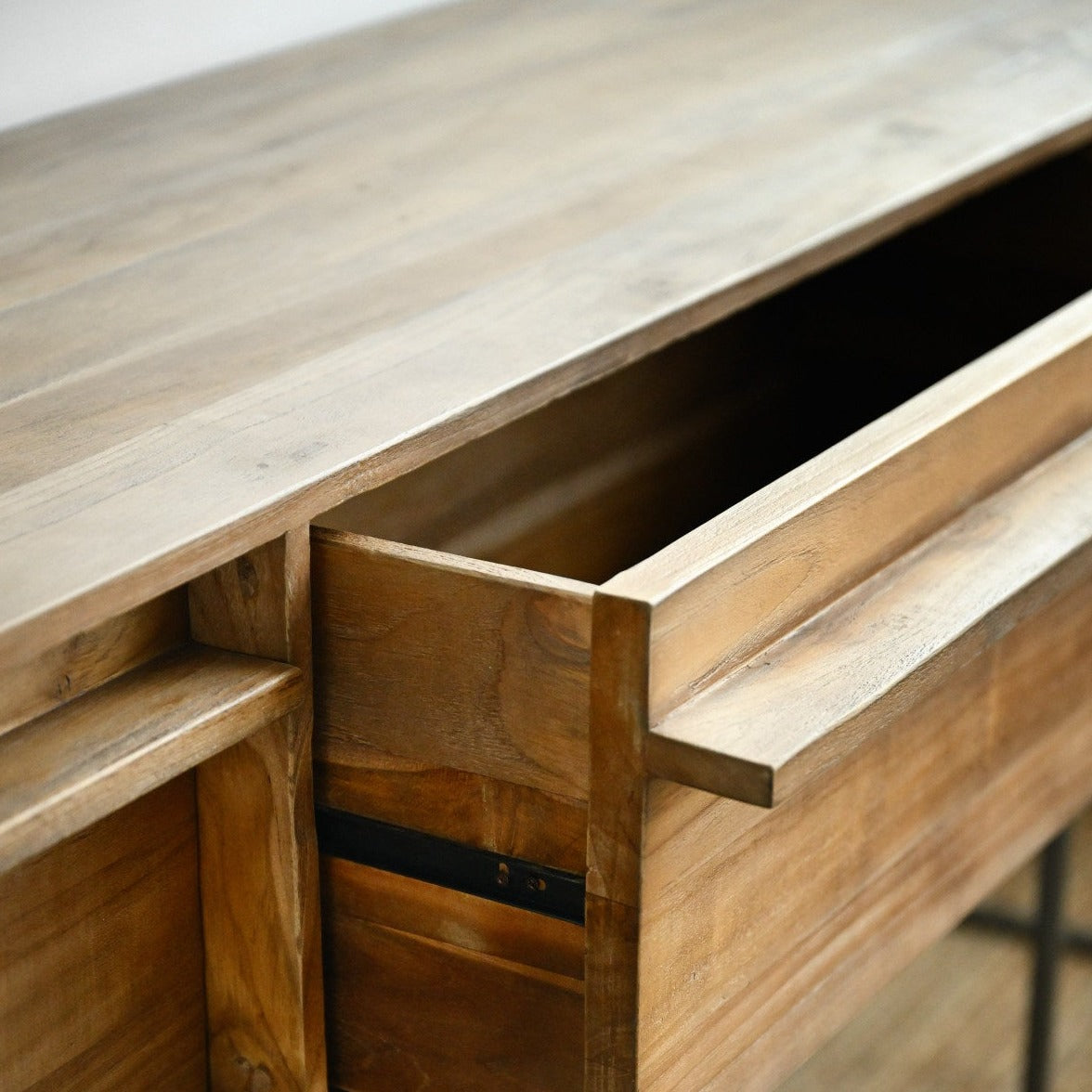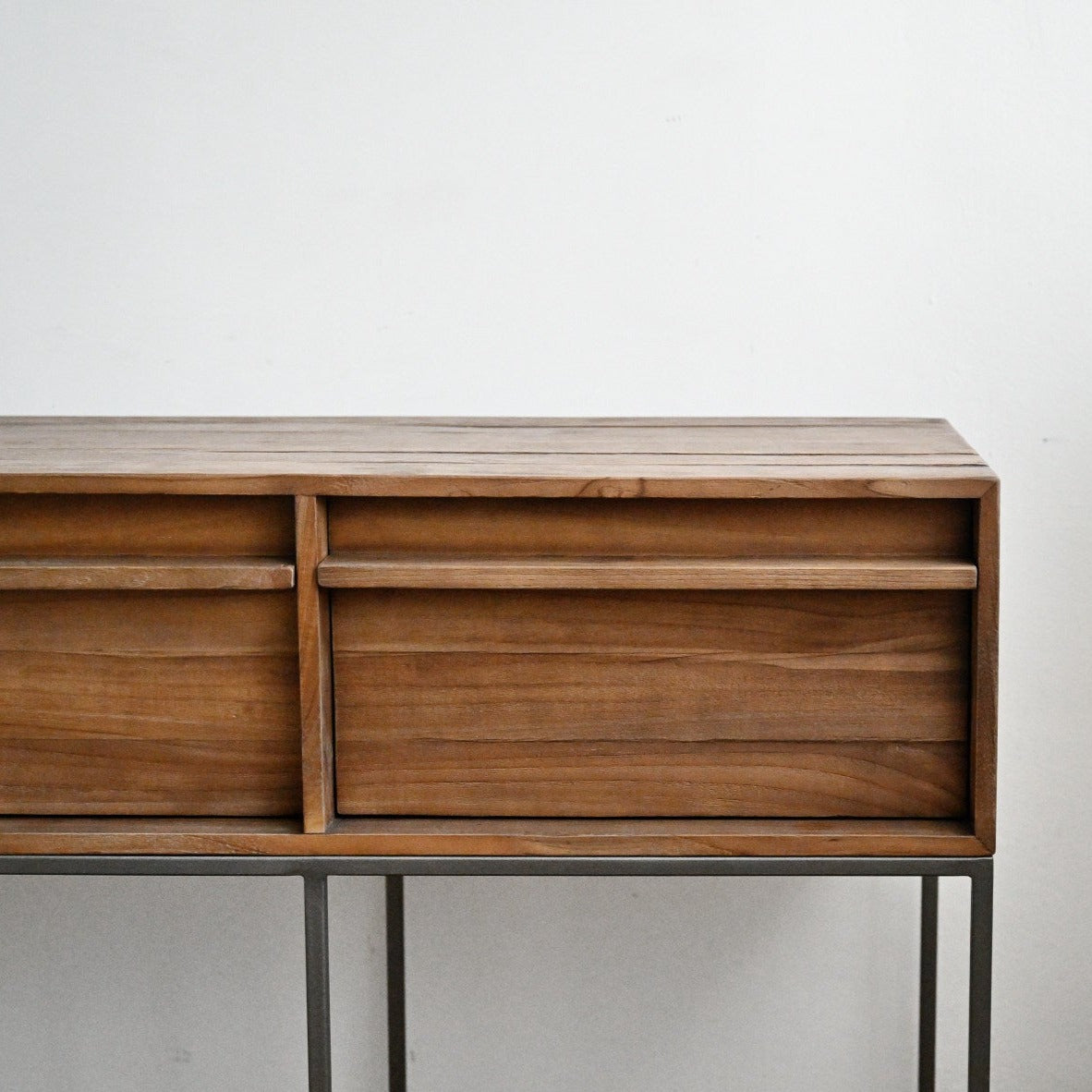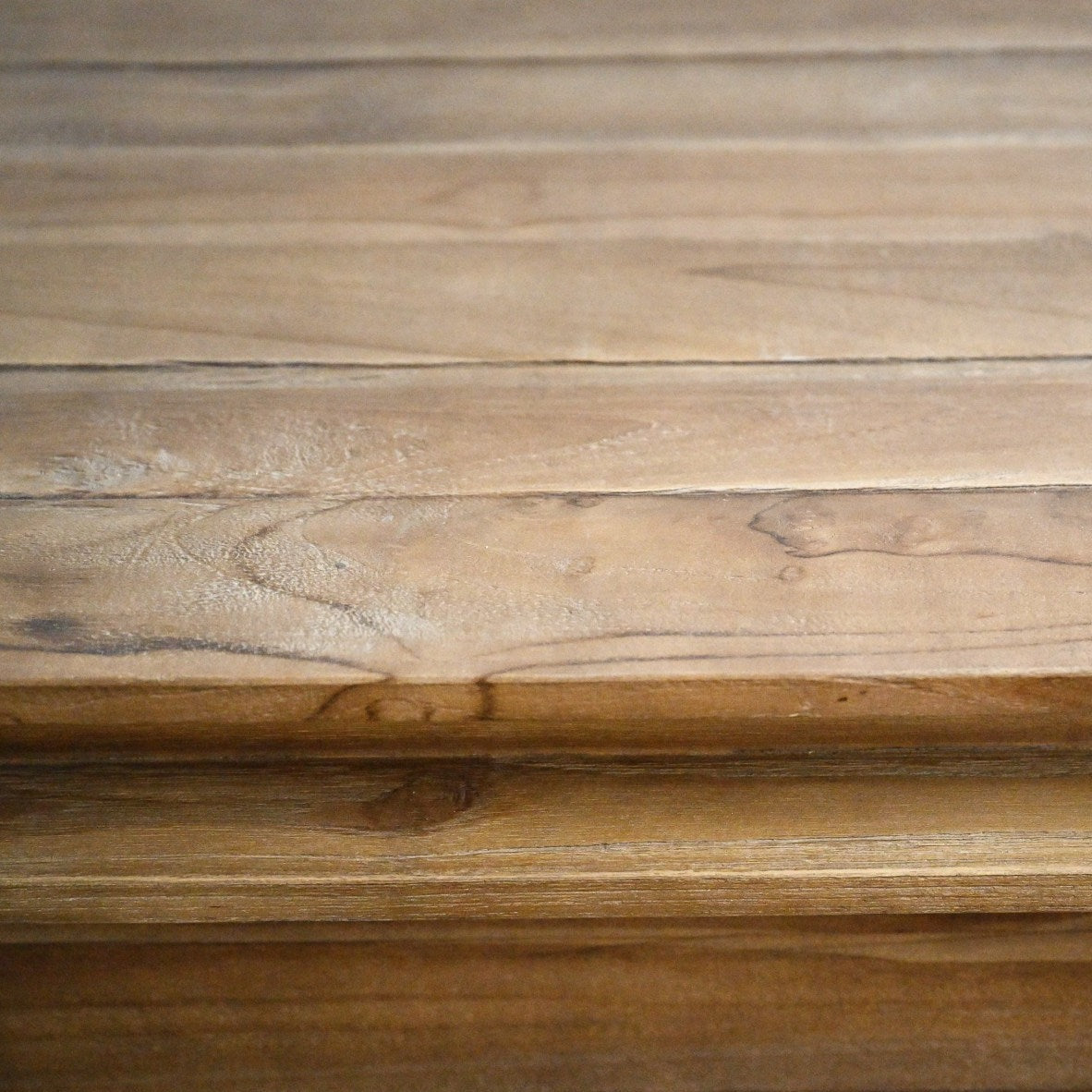 Why you'll love it
Introducing the Lola Sideboard, a minimalist masterpiece crafted from sustainable teak wood. This practical and stylish sideboard brings a contemporary touch to any home decor. With three spacious handcrafted drawers, it offers ample storage for your everyday essentials. Place it in your entryway as a chic console or use it in the living room to display your favorite decorative pieces. What sets the Lola Sideboard apart is its versatility. Not only does it come in its natural teak finish, but it is also available in a sleek black painted finish, allowing you to choose the perfect match for your interior style. At 180cm in length, 45cm in depth, and 78cm in height, this Indonesian handmade piece is designed to fit seamlessly into any space without overpowering it. We believe in sustainable and eco-friendly living. That's why the Lola Sideboard is carefully crafted from ethically sourced teak wood, ensuring both durability and a responsible choice for the environment. Bring practicality, style, and affordability into your home with the Lola Sideboard. Order now and experience the perfect blend of functionality and aesthetics.
Free Delivery and Assembly

Sustainable

We prefer eco-friendly and sustainable materials.