Back in Stock
Maluku Hand Carved Frame Mirror - 80cm x 180cm
Regular price

$0.00

Sale price

$295.00
Embrace the allure of nature with our Maluku Hand Carved Frame Standing Mirror, where artistry meets rustic charm.
Features

- Captivating hand-carved frame mirror crafted from natural wood
- Meticulously made by skilled artisans in Indonesia for sustainability and authenticity
- Unique and distinctive statement piece with intricate details
- Elevate your interior design with practical and stylish products that are affordable.
Dimensions

Width: 80cm (31.5")
Height: 180cm (70.9")
Handling and Care

- Wipe the frame of the mirror with a damp cloth for cleaning.
- Avoid using harsh chemicals or abrasive materials on the frame.
- Keep the mirror away from direct sunlight to prevent fading or damage.
- Mirror can be hung, or used as a full length standing mirror. We recommend to secure the top of the mirror if using as a standing mirror for added safety
- Professional installation is recommended (please note that Island Living does not provide this service).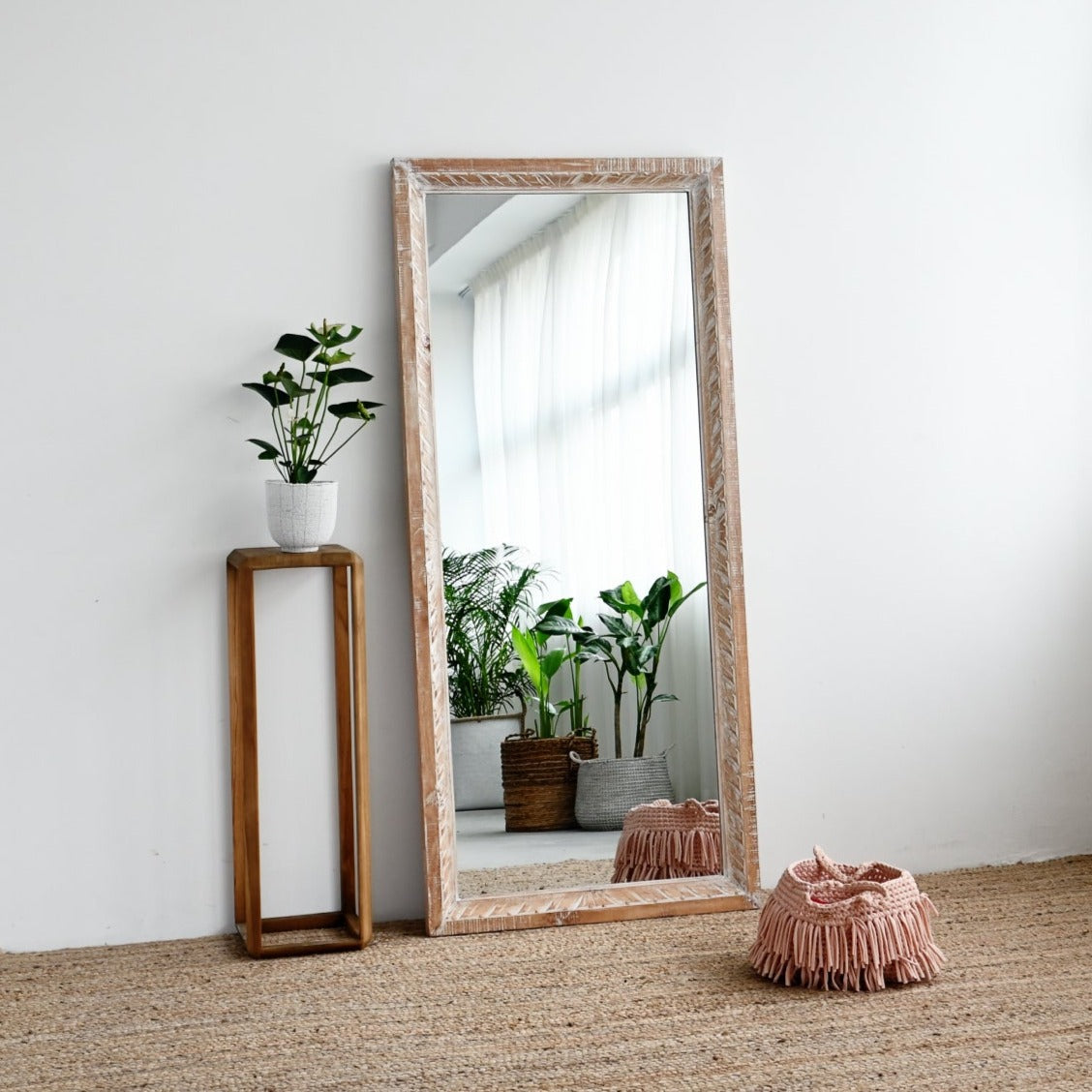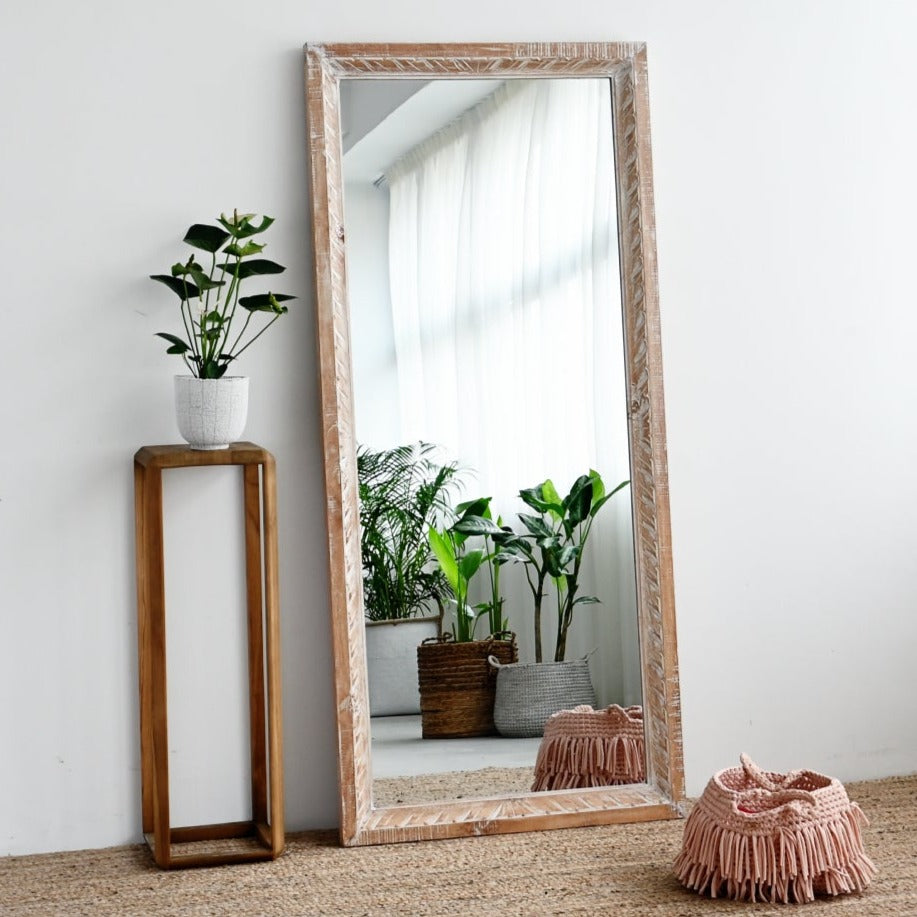 Why you'll love it
Introducing our captivating Maluku Hand Carved Frame Standing Mirror, a must-have addition to any room seeking a touch of rustic charm. Crafted from natural wood, each mirror is meticulously hand-carved, creating a one-of-a-kind piece that seamlessly blends practicality and artistic allure. Embracing sustainability and authenticity, our standing mirrors are lovingly handmade in Indonesia by skilled artisans. With intricate details and a truly unique character, the Maluku Mirror adds a distinctive statement to your home decor. Indulge in the beauty of Balinese craftsmanship as you explore our exclusive collection of hand-carved full length mirrors. Each piece captures the essence of artisan expertise, bringing an enchanting touch to your living space. Elevate your interior design with practical and stylish products that won't break the bank. Experience the artistry—it's time to transform your home into your personal sanctuary. Shop now and discover the captivating world of Island Living.
Sustainable

We prefer eco-friendly and sustainable materials.