Cabinets
Reclaimed Teak Glass Cabinet
Regular price

Sale price

$1,890.00
Transform your space with our handcrafted teak cabinet. A rustic masterpiece that adds character and storage to your home.
Features

- Handmade in Indonesia from reclaimed teak wood. Reclaimed teak wood is not only eco-friendly, but provides a textured finish that gives the piece a sleek yet rustic look

- Can be used outdoors if kept undercover (away from rain and direct sunlight) in areas with sufficient ventilation

- Variations in the texture of wood is normal, and should be embraced as part of the unique beauty of this natural material. These variations are not flaws but rather add character and personality to the furniture, making each piece one-of-a-kind
Dimensions

Width: 120cm
Height: 165.5cm
Depth: 40.5cm
Shelf Depth: 35cm
Handling and Care

- To clean stains, wipe down with a damp cloth. You may use mild diluted soap detergent but ensure it dries thoroughly

- It is recommended to secure the piece against a wall to prevent injury to small children. An anti-tip kit can be purchased from most hardware and online stores

- Ensure there is sufficient ventilation where the item is stored. Do not store in areas with high humidity, as mould may occur

- Avoid direct sunlight and exposure to harsh outdoor conditions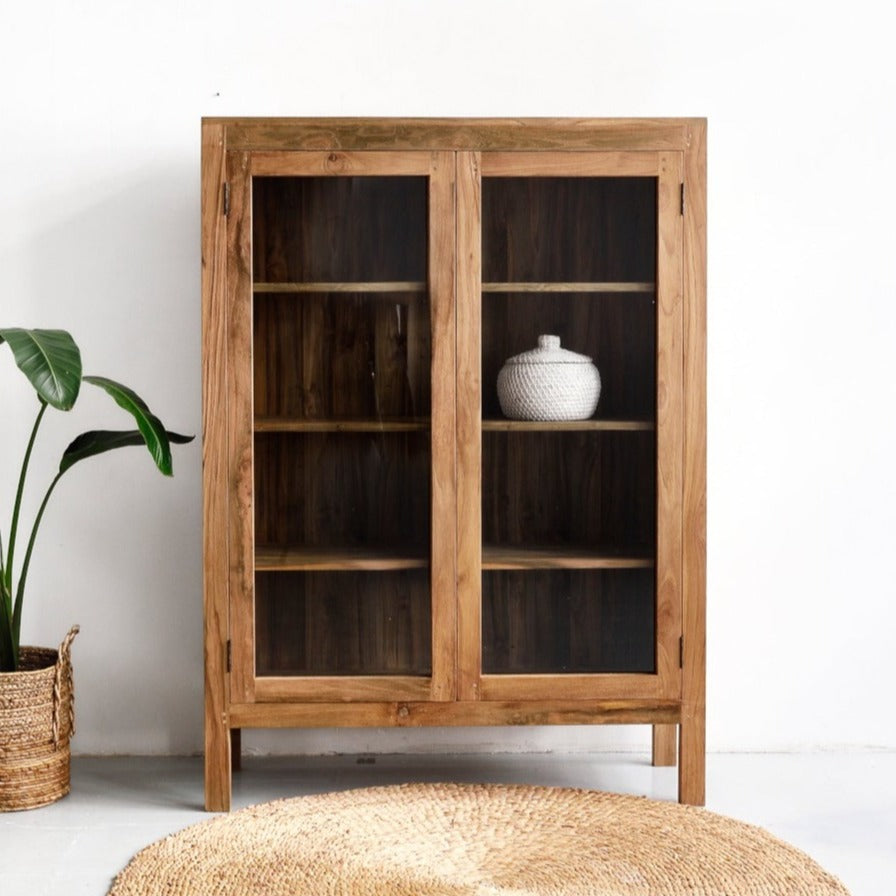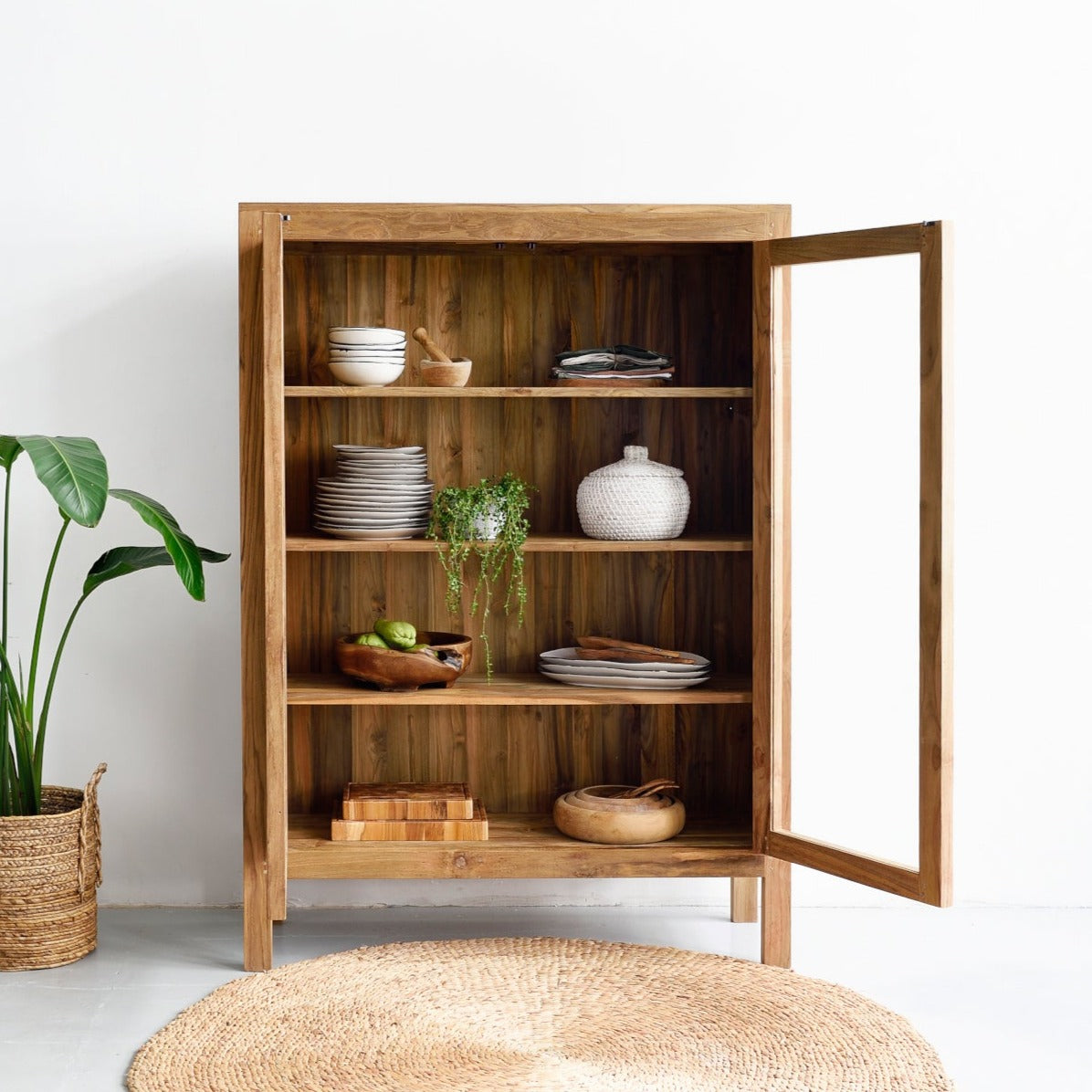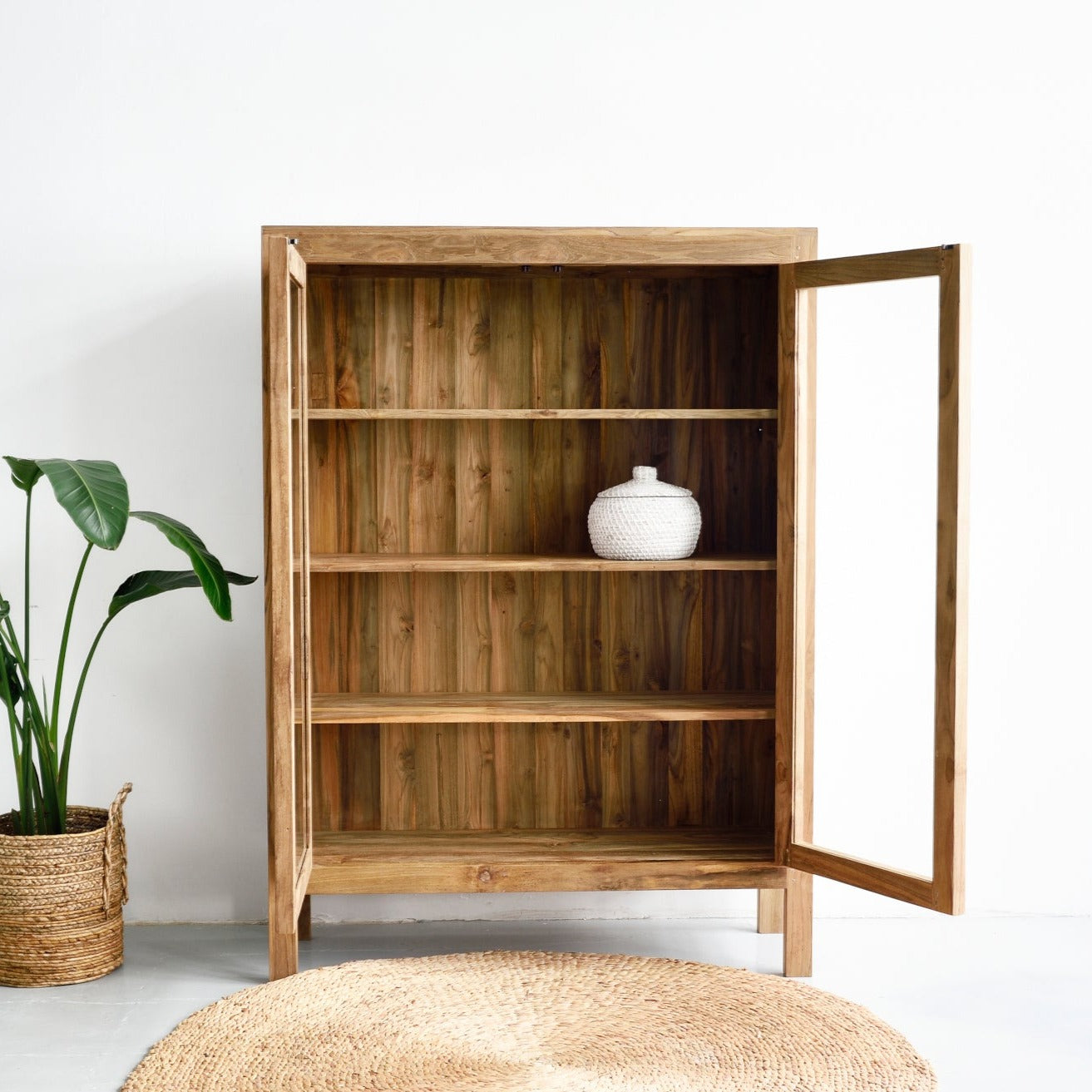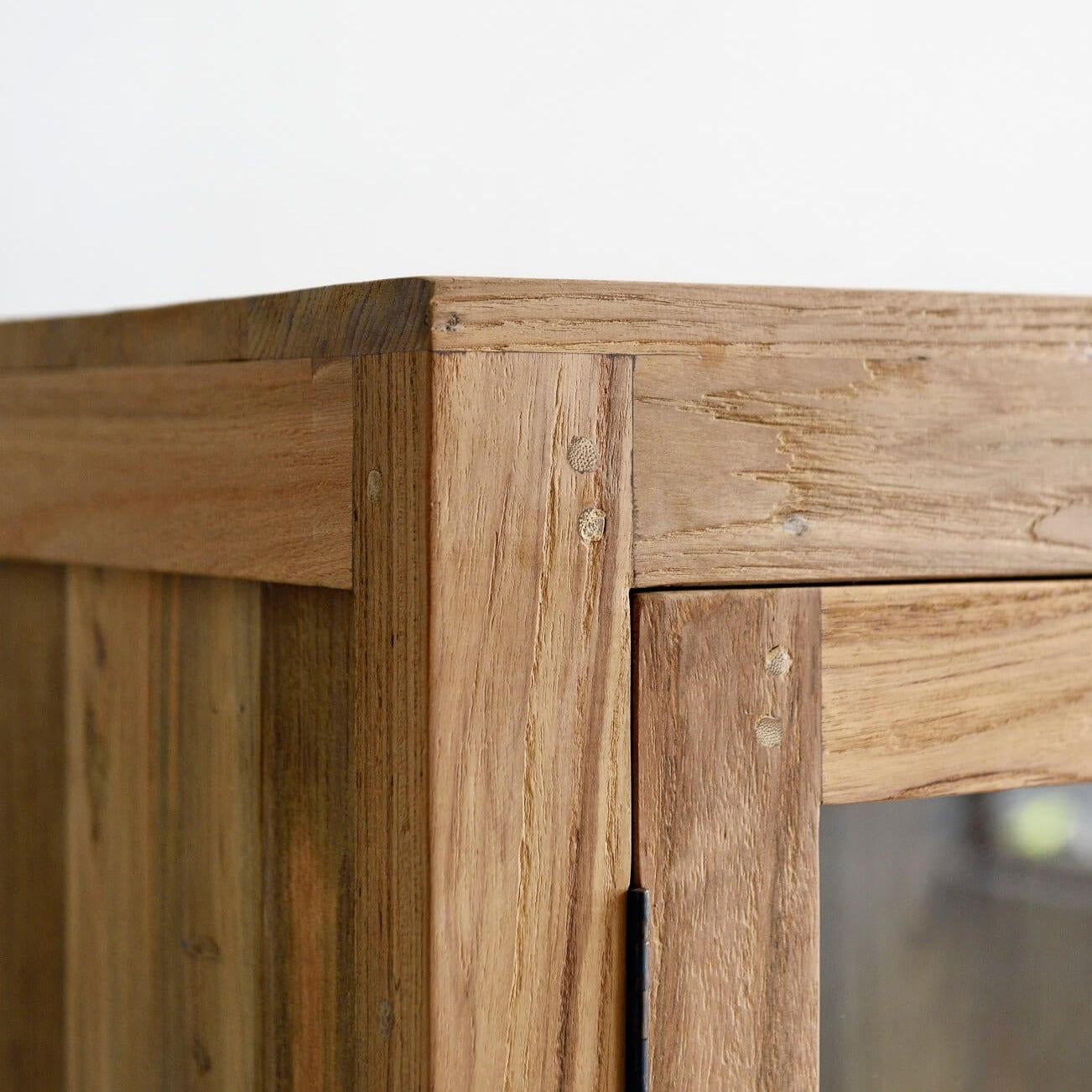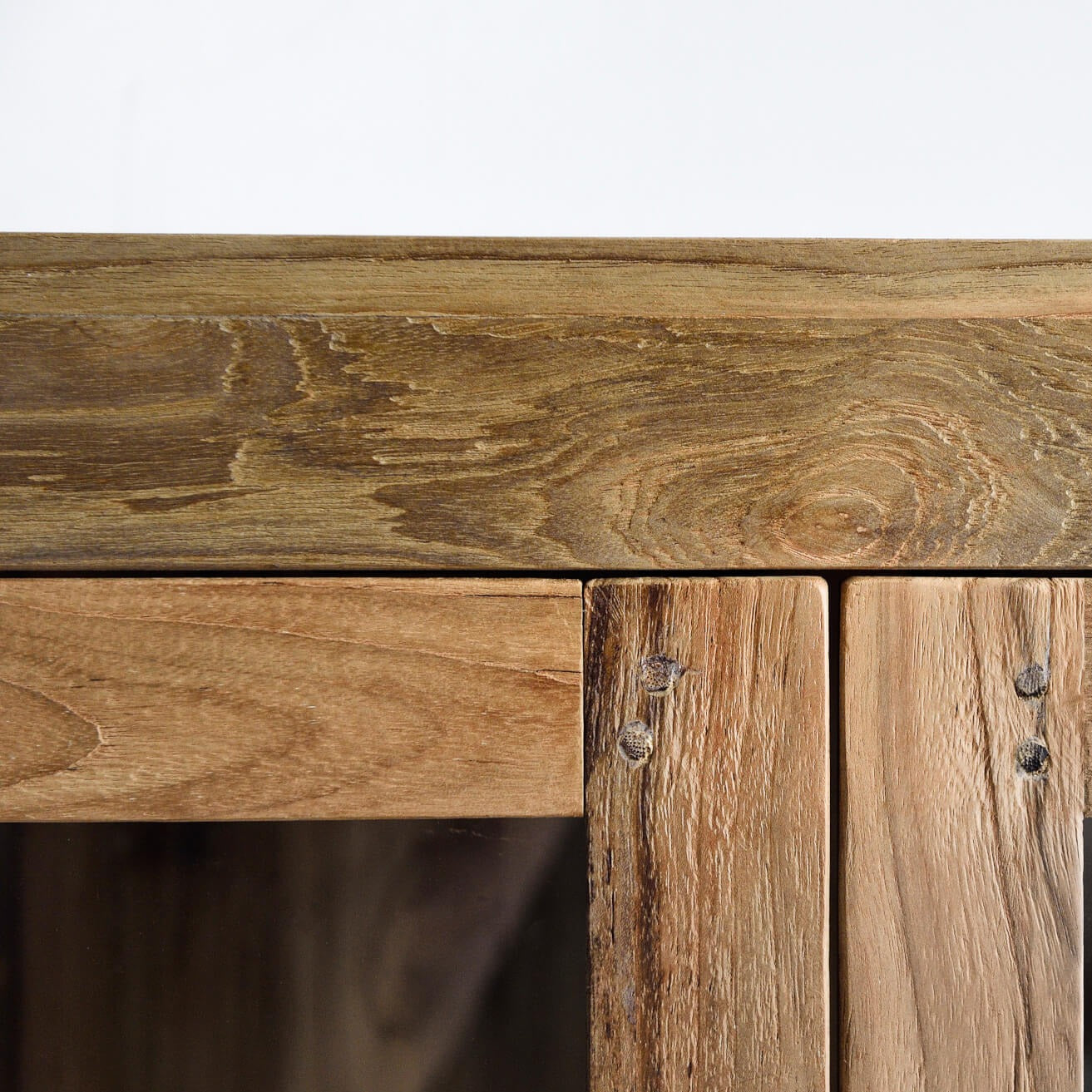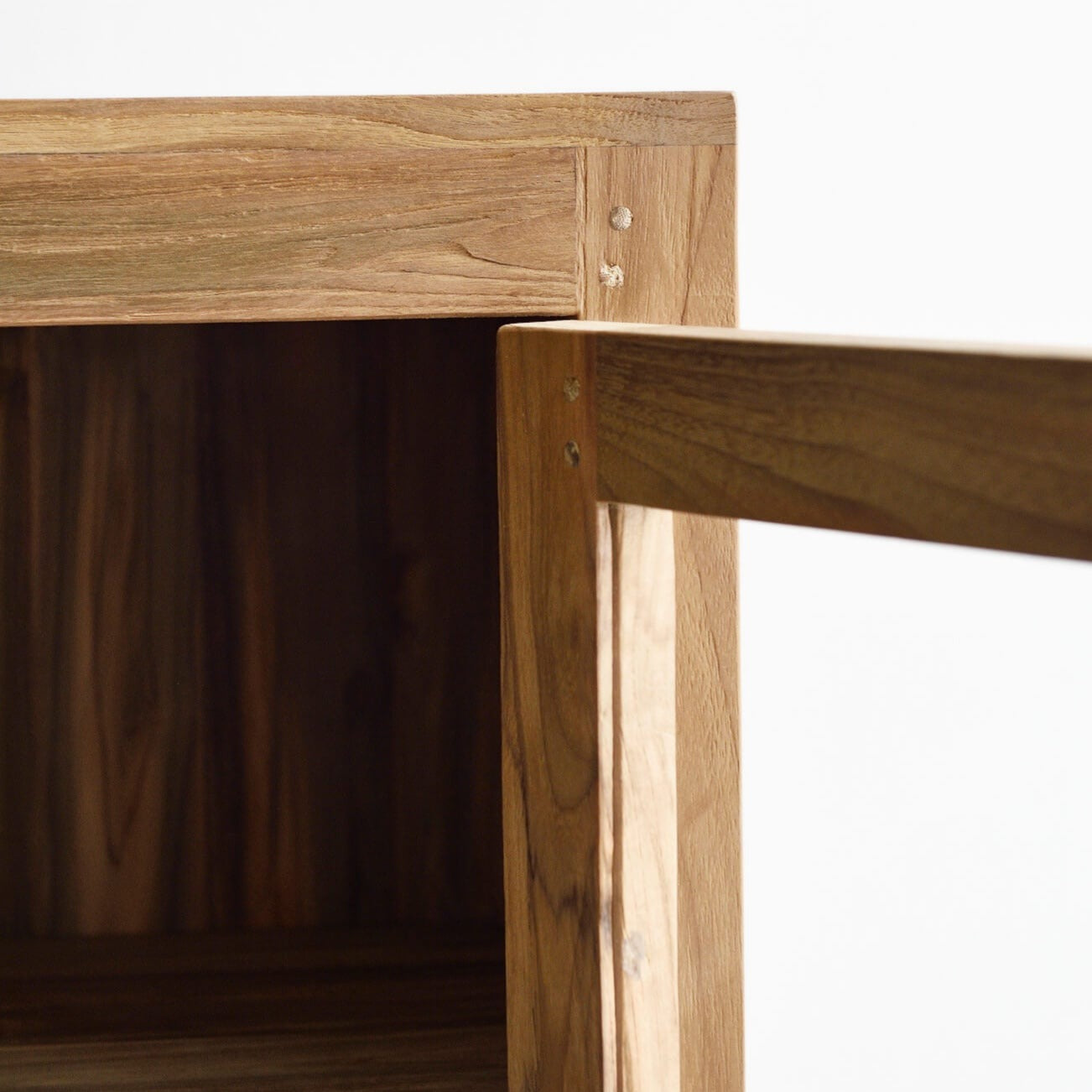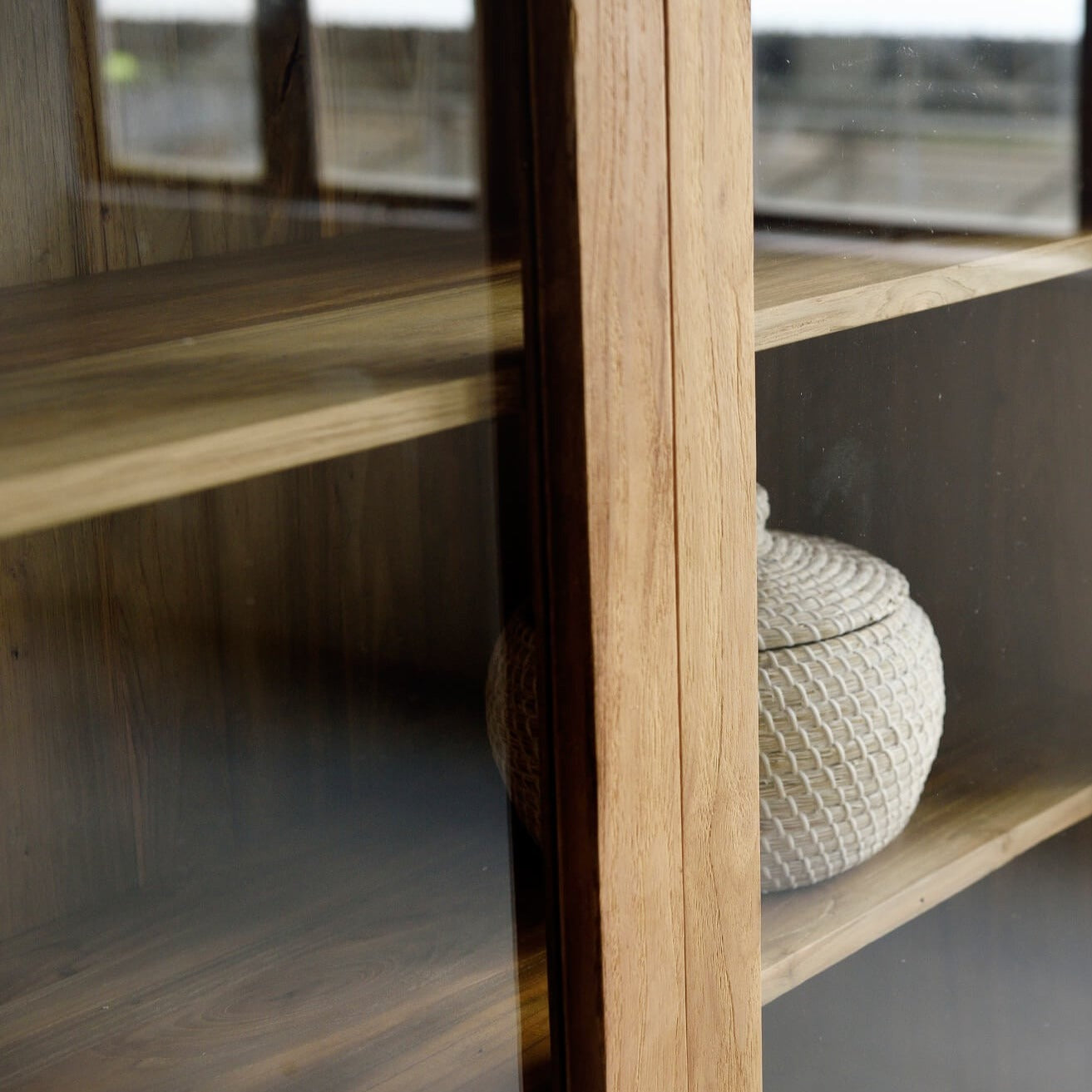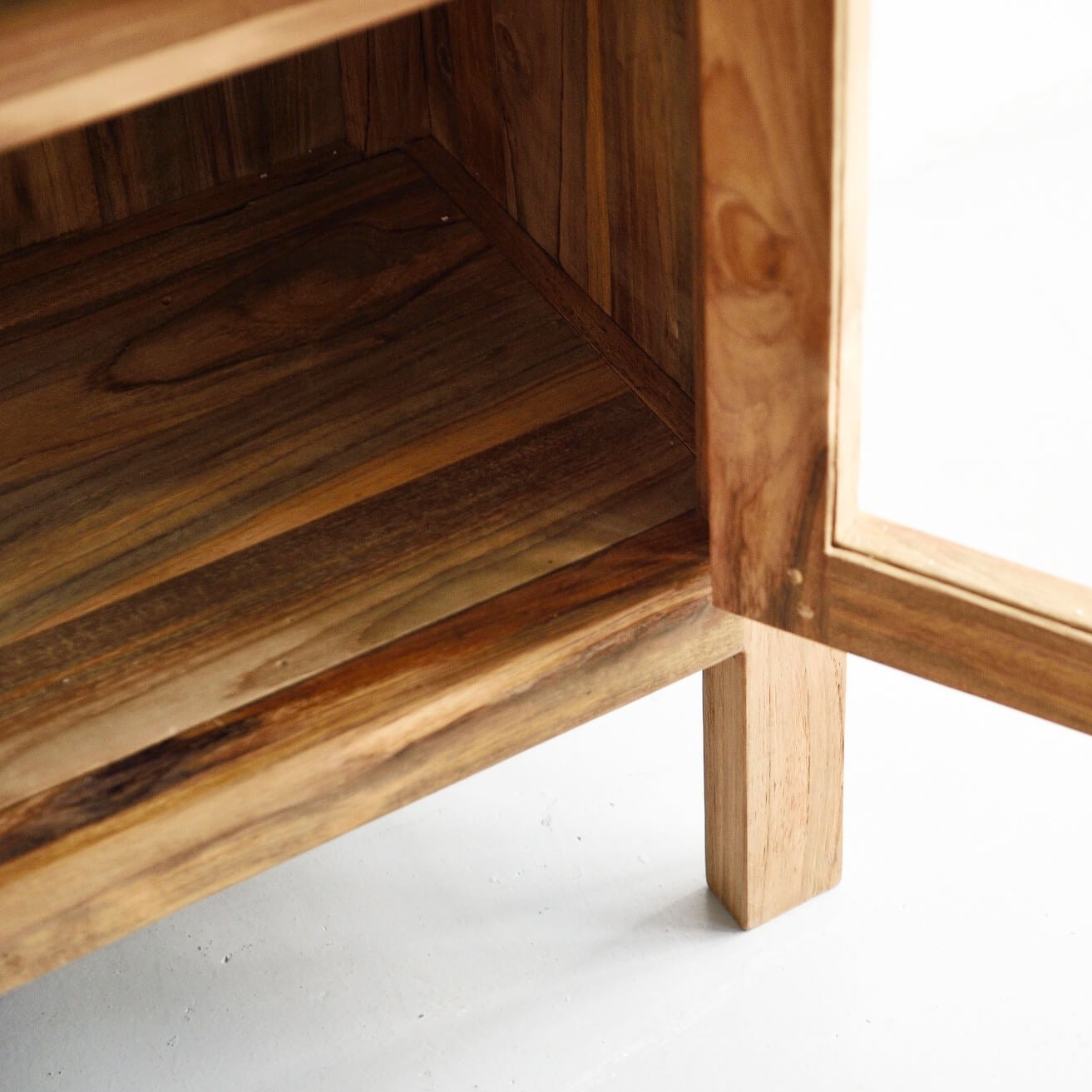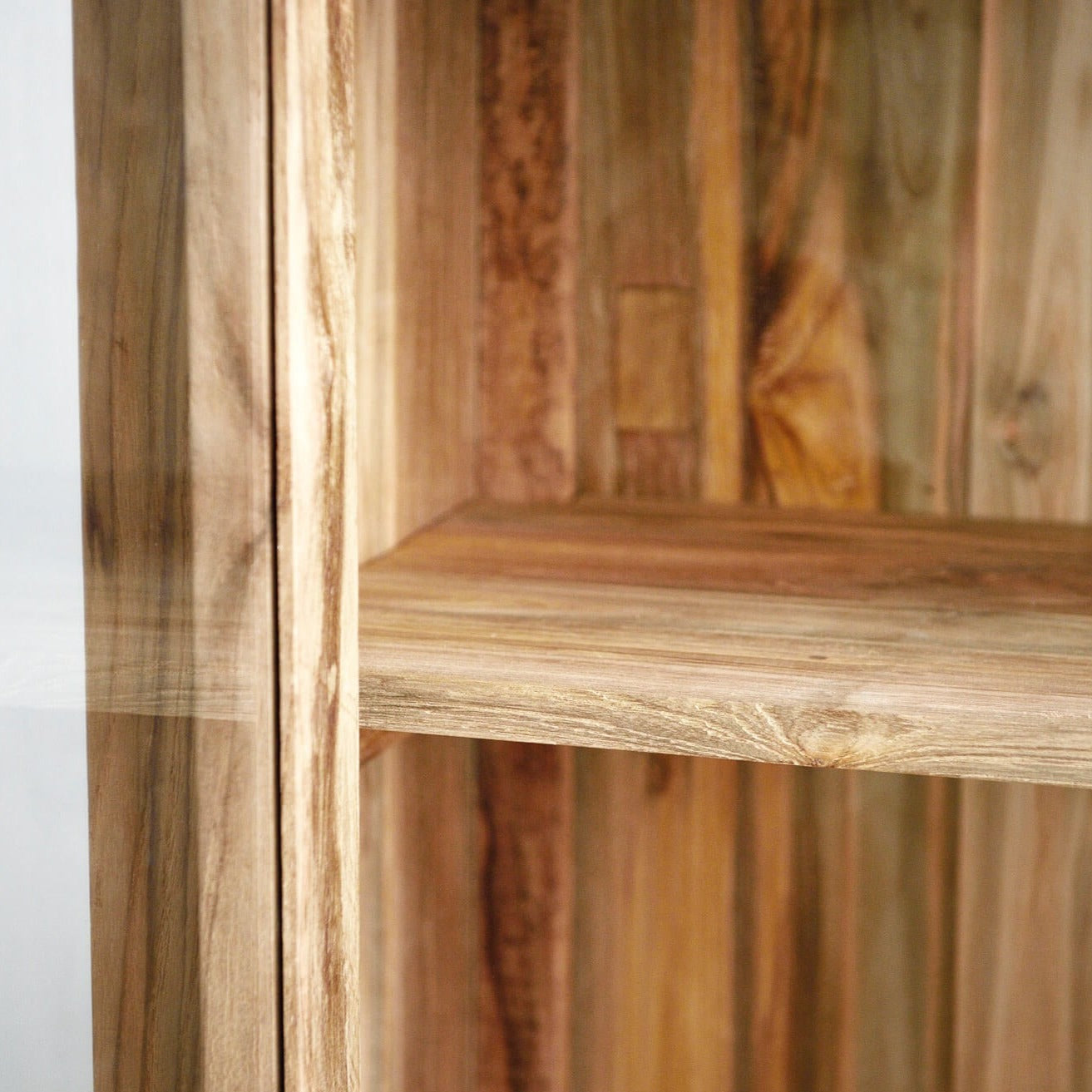 Why you'll love it
Elevate your home decor with our stunning reclaimed teak cabinet. This unique piece is not only functional but also adds a touch of rustic charm to your living and dining spaces. Handmade from the finest teak wood in Indonesia, this cabinet is a true work of art. With ample storage space, you can display your wine glasses and dinnerware in style. The natural wood grain and texture of the teak wood make each cabinet one-of-a-kind. This cabinet is not just a piece of furniture, it's a conversation starter. Impress your guests with your impeccable taste and eye for design. To keep your cabinet looking its best, simply wipe it down with a damp cloth. Avoid harsh cleaning chemicals and enjoy the beauty of this timeless piece for years to come.
Sustainable

We prefer eco-friendly and sustainable materials.