Bar Tables & Stools
Remington Outdoor Teak Bar Table
Regular price

Sale price

$395.00
Unleash the Ultimate Outdoor Living Experience with Remington Bar Table - Crafted in Indonesia for Unmatched Quality and Endurance. Elevate Your Style and Embrace the Beauty of Island Living.
Features

- Crafted to withstand harsh weather conditions such as scorching sun rays and sudden downpours
- Clear matte finish adds versatility and understated elegance to any outdoor landscape
- Meticulously created curves and contours reflect exceptional craftsmanship
- Easy to clean with a gentle soap and water mixture
- Provides practicality, sustainability, and affordability to transform outdoor spaces into unique sanctuaries of style
Dimensions

Length: 80cm / 31.5 inch
Width: 80cm / 31.5 inch
Height: 100cm / 39.4 inch
Handling and Care

- Wash with water mixed with a mild soap in the direction of the wood grain, and remove stains with a sponge or medium strength brush

- Teak wood will develop a silver grey patina over time which is part of the natural ageing process. To maintain the original color of your teak furniture, consider applying a teak sealer. This is not the same as teak oil. Sealer will help to preserve the golden color by blocking the sun's UV rays

- For more information about caring for your teak outdoor furniture visit: https://www.islandliving.sg/pages/caring-for-outdoor-teak-furniture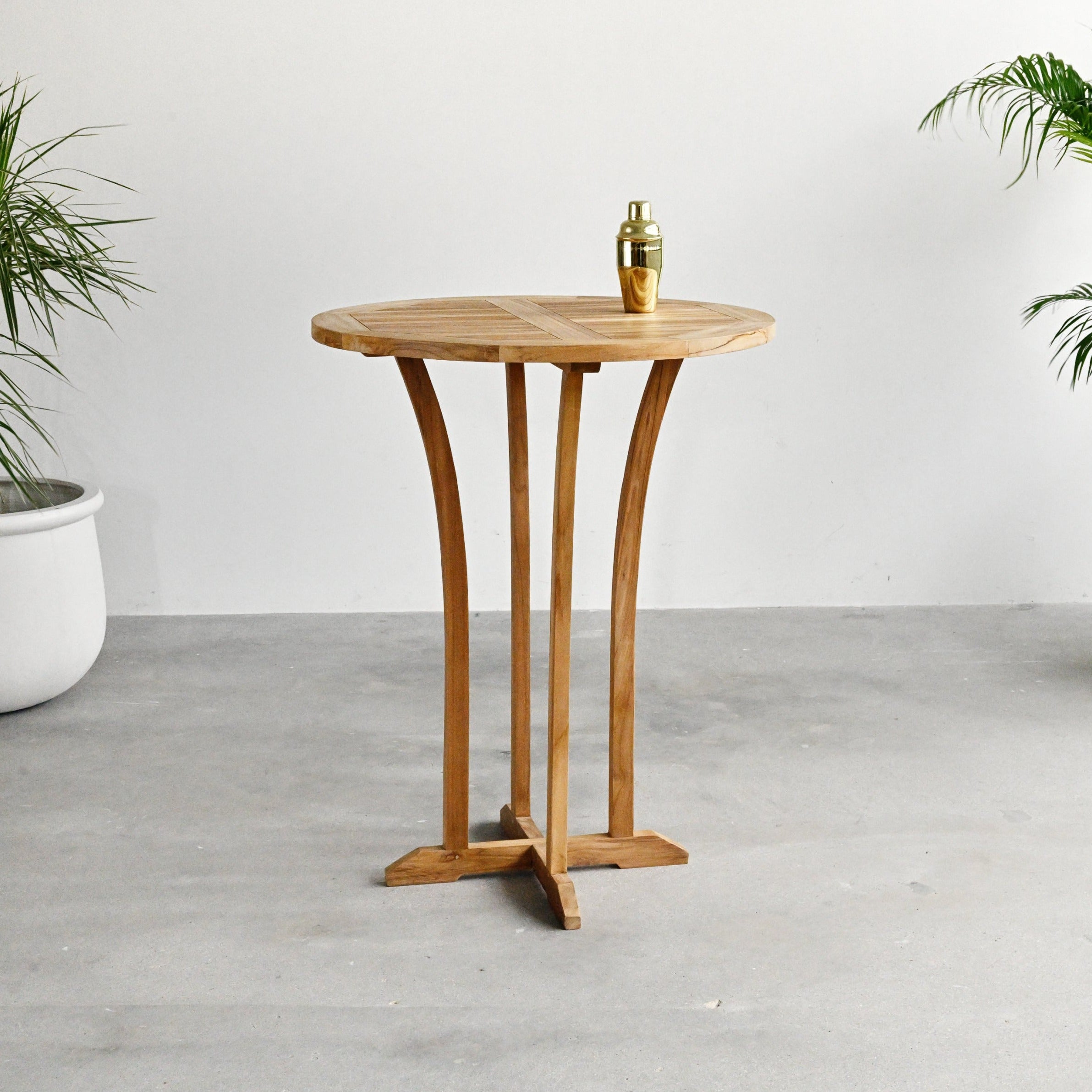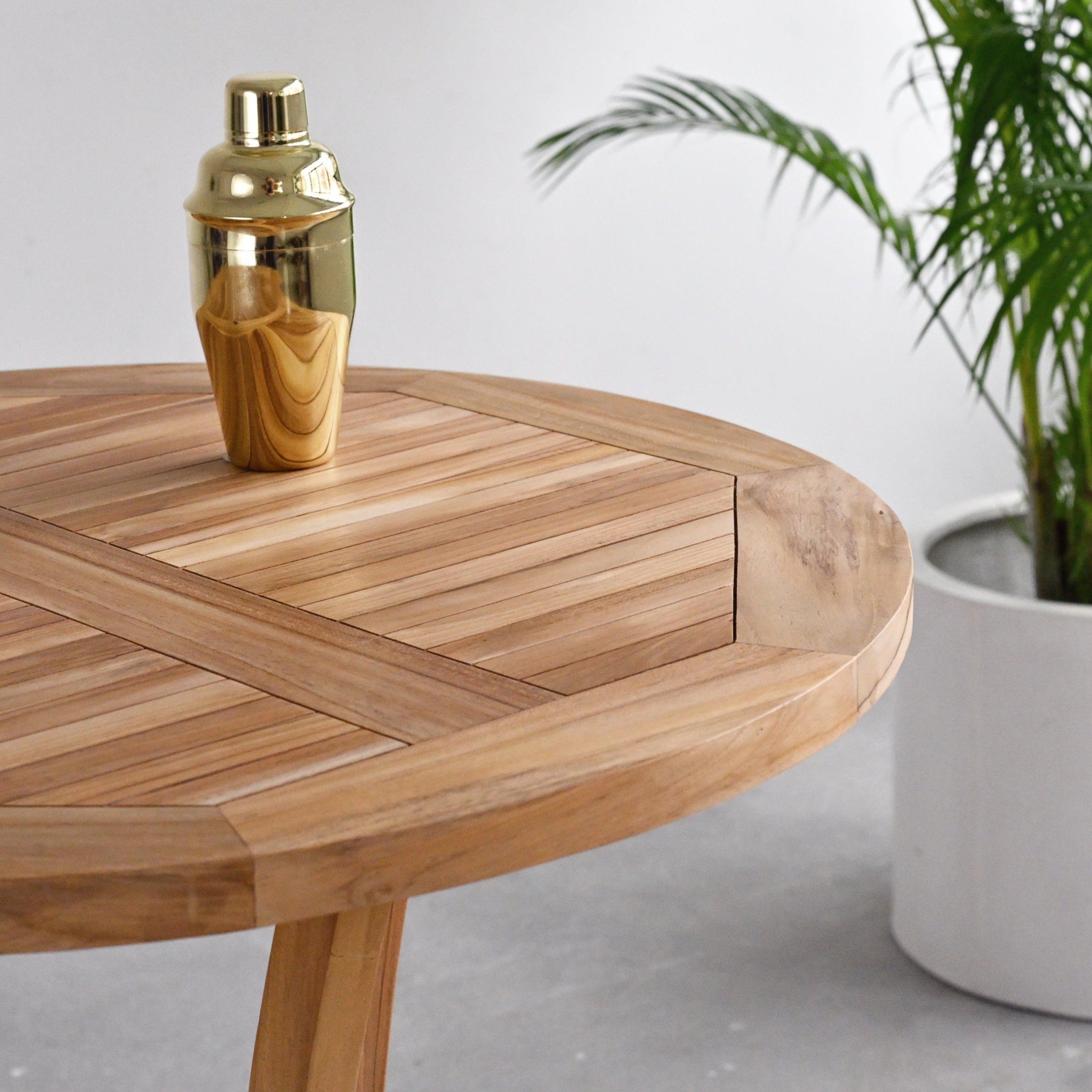 Why you'll love it
Step into the realm of outdoor living with the Remington Bar Table from our extraordinary outdoor furniture collection. Crafted to endure scorching sun rays and sudden downpours, this magnificent piece effortlessly embraces any outdoor landscape, whether it be a modern oasis or a rustic retreat. With a clear matte finish, this bar table exudes a sense of versatility and understated elegance. Indonesia, known for its heritage of exceptional craftsmanship, is where this exceptional table comes to life. Each curve and contour is meticulously created, ensuring that this masterpiece reflects the ingenuity of its makers. At Island Living, we believe in providing you with furniture that not only complements your style but also stands the test of time. To keep your Remington Bar Table looking its best, simply wash it with a gentle soap and water mixture. Stubborn stains? Fear not, a sponge or medium brush will swiftly come to the rescue. For those seeking to add a touch of luster to their teak furniture, a teak oil treatment is recommended. Please note, however, that this will darken the wood's natural hue. Experience the epitome of practicality, sustainability, and affordability with Island Living. Transform your outdoor space into a sanctuary that embodies your unique sense of style. Elevate the art of outdoor living today.
Free Delivery and Assembly

Sustainable

We prefer eco-friendly and sustainable materials.