All Sale
Black Rectangle Planter Box
Regular price

$149.00

Sale price

$119.00
Create a tropical oasis with our contemporary all-weather cement planters.
Features

GFRC is a type of glass-fibre-reinforced concrete and is distinctly different to concrete, poly resin, fibre stone, or GRC. GFRC has been developed specifically to withstand the wide ranges of weather variation found worldwide, from below freezing to over 50ºC.

Each batch produced will vary in tone and patina and will change with use and age, and has variations in colour and texture within a single piece as part of cement's natural characteristics. Aesthetic imperfections may include, but not limited to, hairline cracks, uneven colouration, spots, exposed aggregate or fibre, all characteristically typical of concrete.

Dimensions

Small: L90cm x W30cm x H30cm

Medium: L100cm x W40cm x H40cm

Large: L120cm x W50cm x H50cm
Handling and Care

Cleaning Instructions:

Clean your concrete product as you would to an exotic natural stone surface such as marble or onyx.
For general clean up, use warm water and soft or microfibre cloth to clean the surface.
For stubborn surface soils or stains, use a mild household cleaner or liquid soap (containing no abrasive, chlorine/bleach, or ammonium). A commercially available all-purpose / all-surface cleaner is appropriate.
If products containing antibacterial or disinfectant agents are used, always test an inconspicuous area of the piece to ensure your cleaner is compatible with the finish.

Always remove cleaning agent residue with a clean water and rinse immediately; then dry. Do not allow large standing water drops to air dry, or water spotting may occur.

General food preparation and spills will not stain the concrete as long as the protective sealer coating is maintained. However, spills should be cleaned as soon as possible. Since concrete is a porous material, water spotting may occur, but generally disappears after it has time to evaporate. While intense heat will not harm the concrete itself, setting a hot object directly on the surface may weaken or discolour the sealer, thus exposing the raw concrete to future staining and fading.

Always use trivets under hot pots and pans. While the concrete is suitable for everyday use and food preparation, cutting and other abrasive activities should not be performed directly on the surface of the concrete.

To prevent scratching on the surface or wear of the sealer coat, use cutting boards, and felt or rubber pads on the bottom of all heavy or rough objects that remain on the surface for a long duration (i.e. small appliances).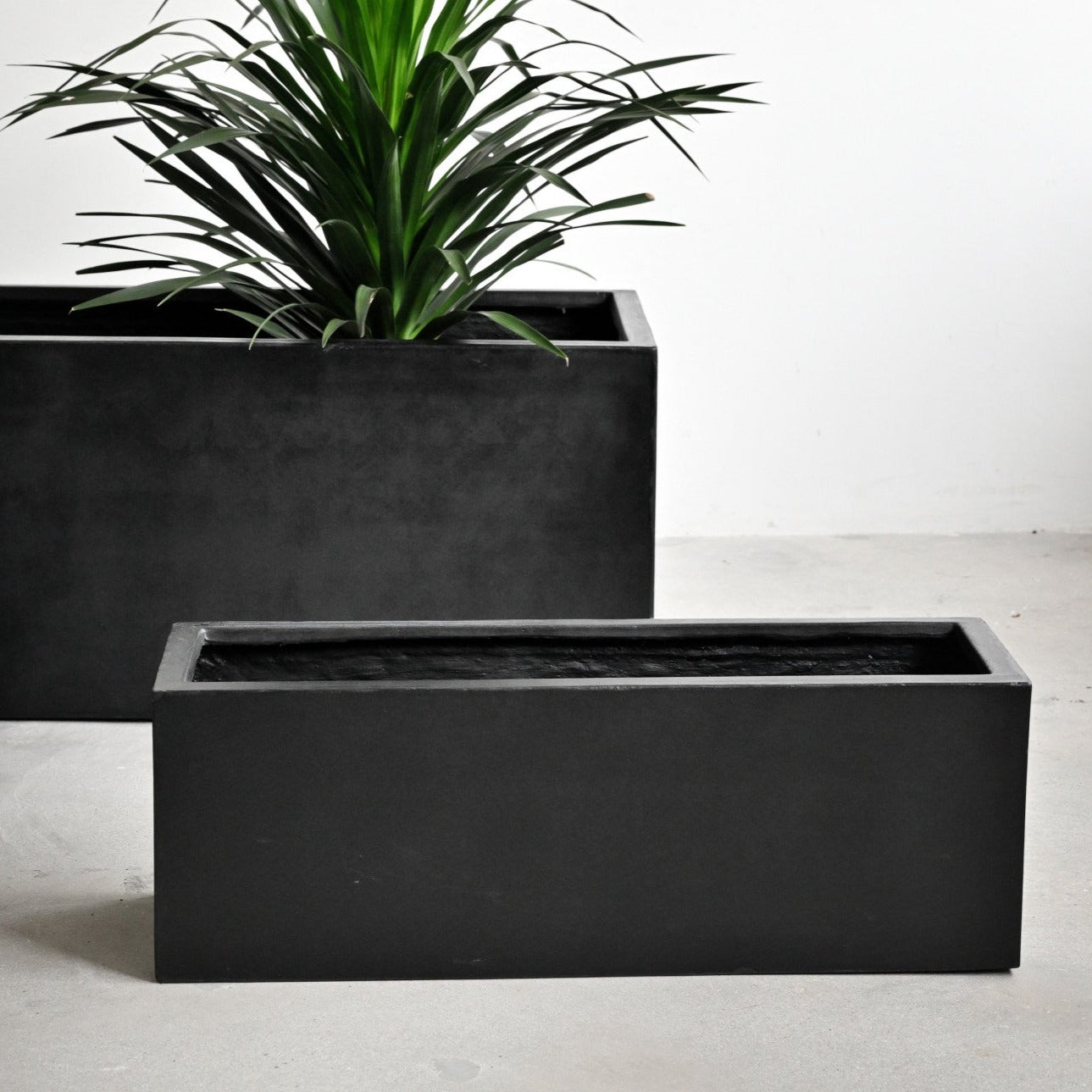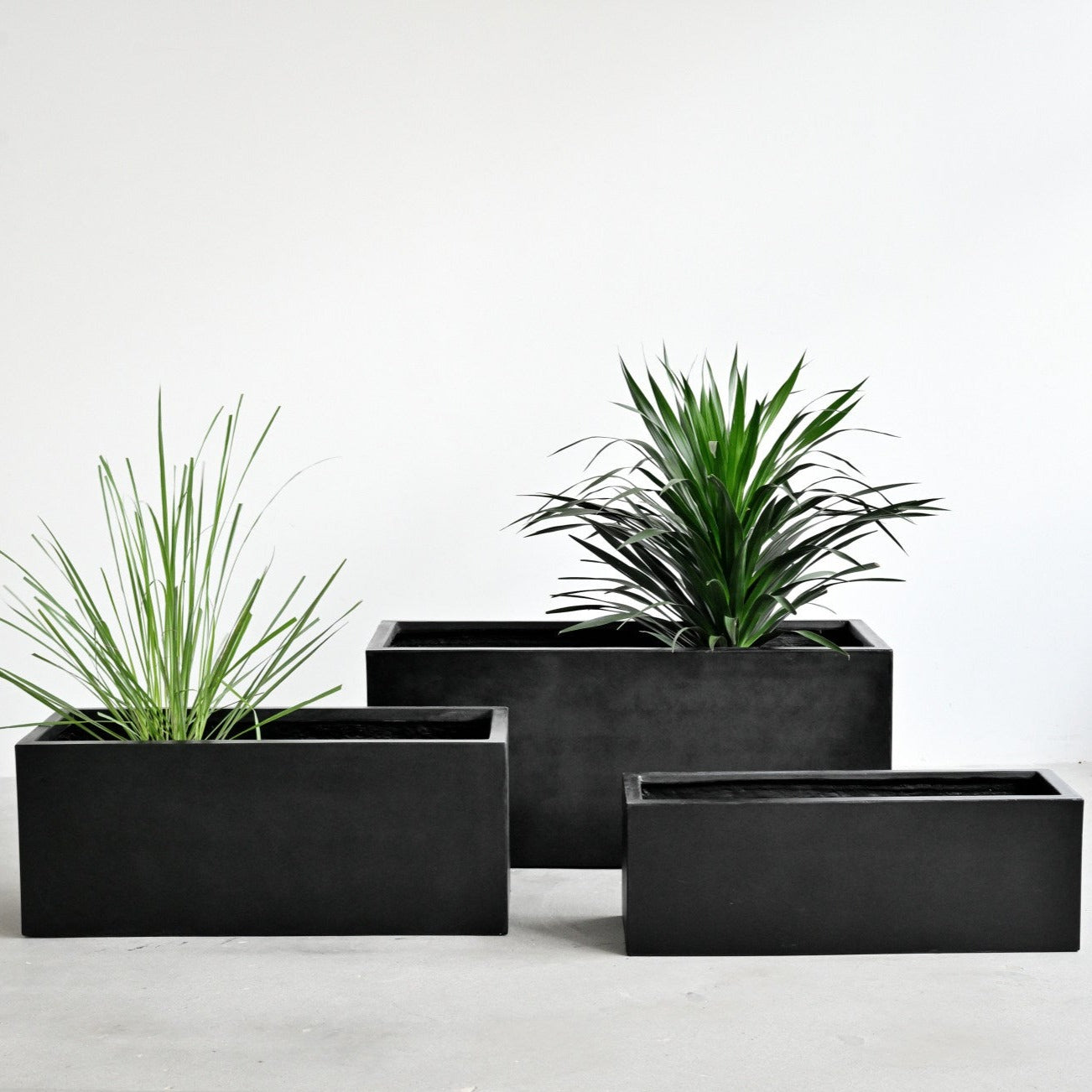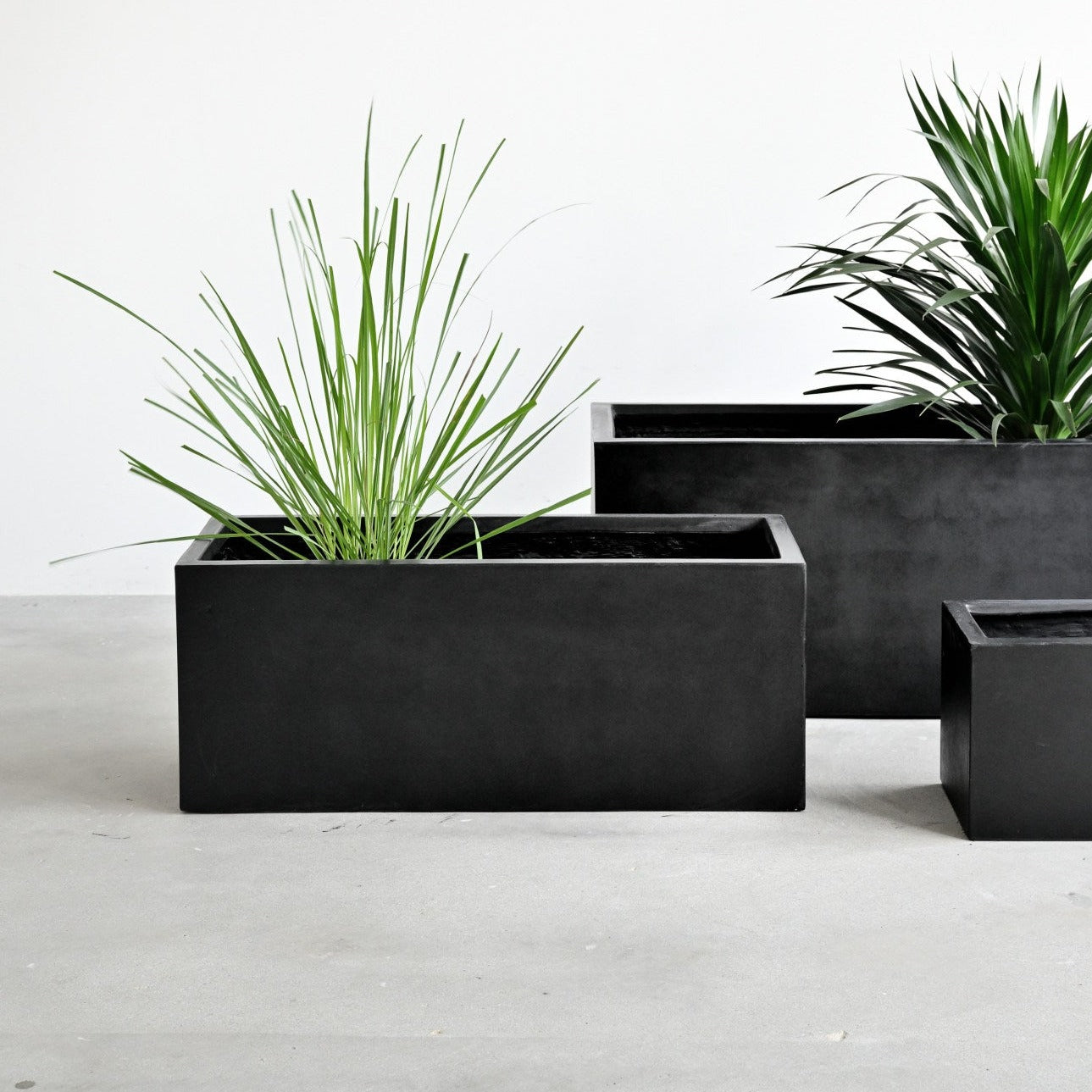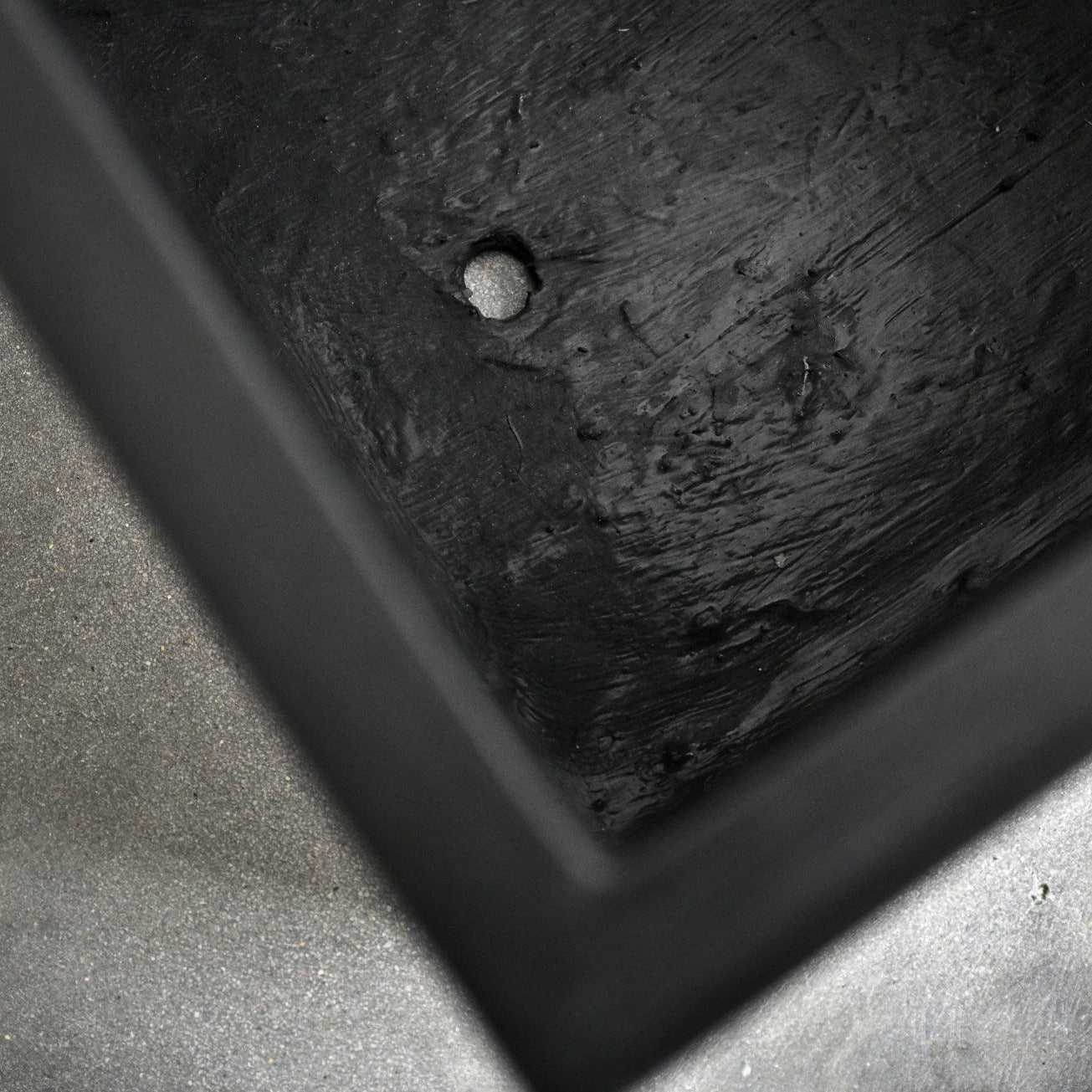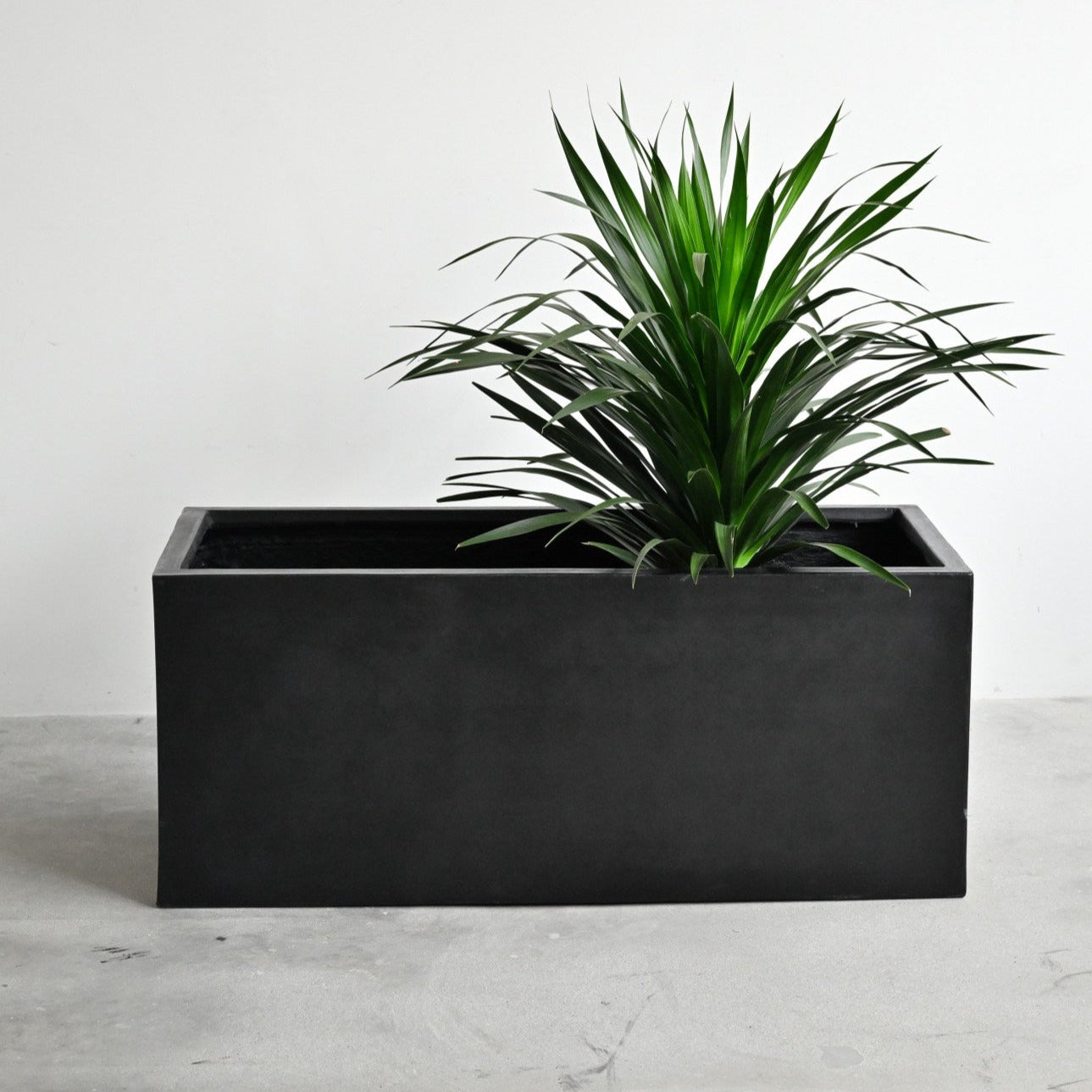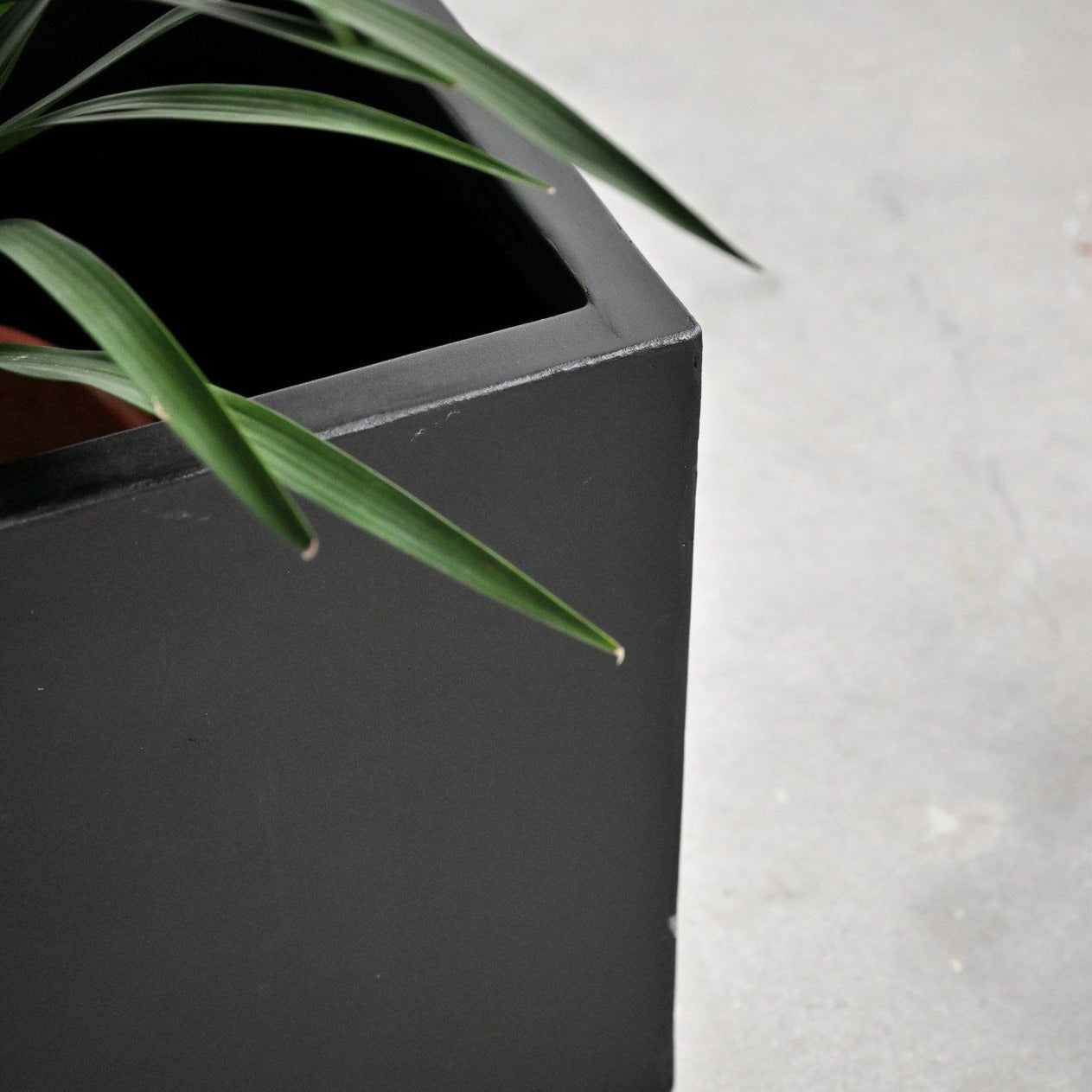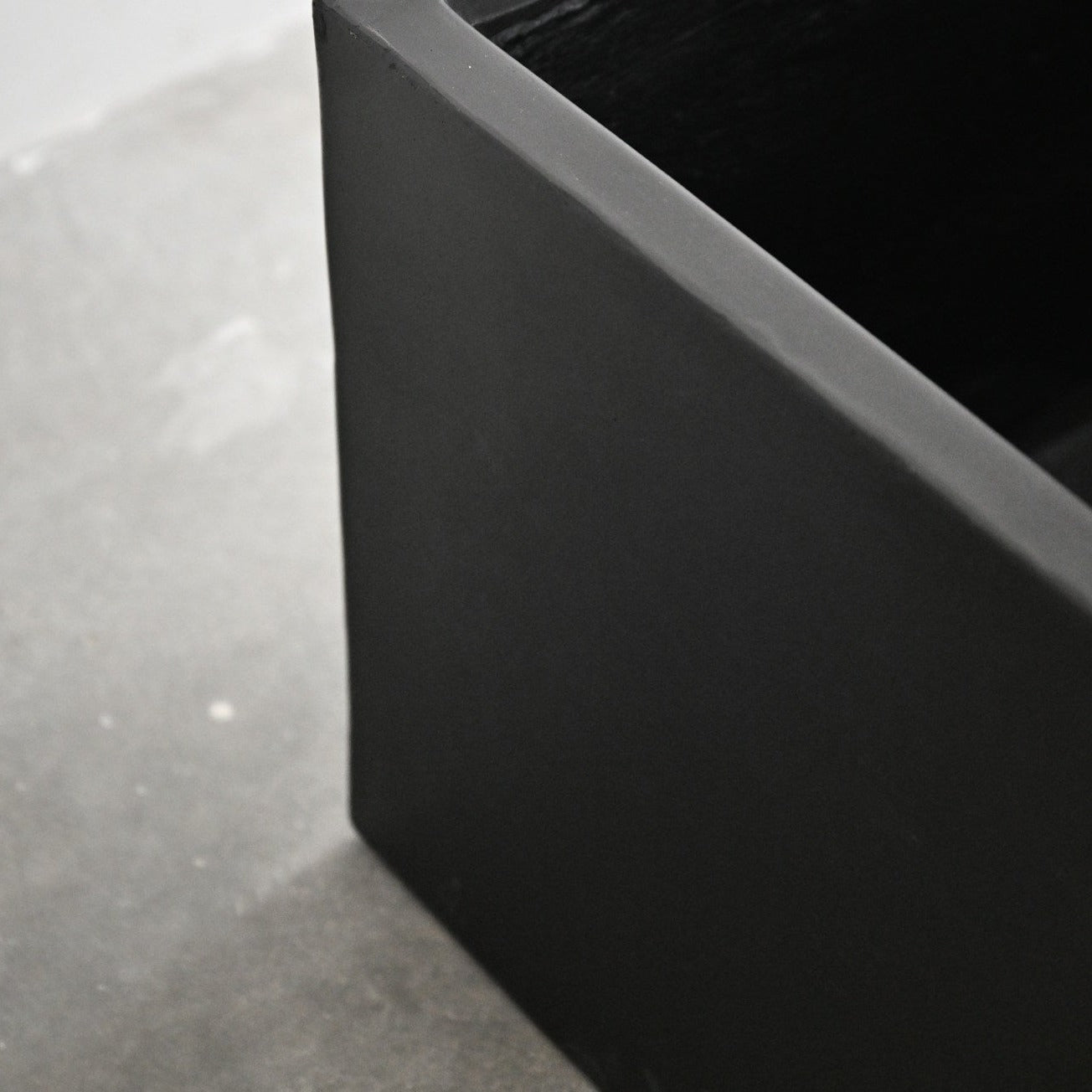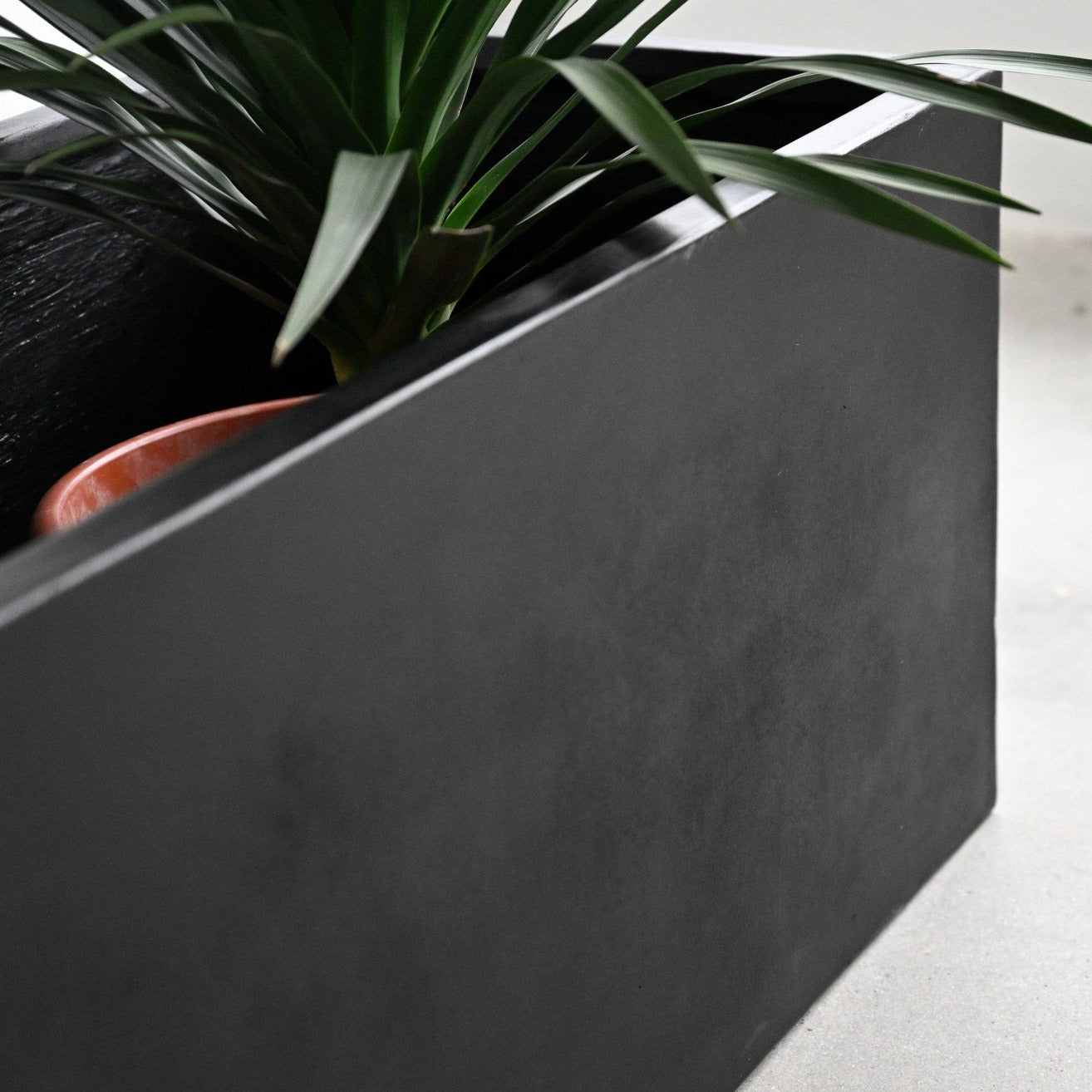 Why you'll love it
These contemporary cement planters offer a striking look while providing privacy and security on your patio or balcony. They are fully weather-proof and can be utilized indoors with beloved houseplants, or adorn the outdoors with select tropical species. A drainage hole comes standard. You'll love how they bring a touch of modern style to your outdoor space - all while keeping your plants safe and healthy. What's more, the weather-resistant design ensures these planters won't fade or show signs of wear, no matter what the temperature is!
Free Delivery and Assembly

Sustainable

We prefer eco-friendly and sustainable materials.