Coffee & Side Tables
Milou Teak Coffee Table - Black
Regular price

Sale price

$145.00
Unlock your home's potential with the fashion-forward Milou coffee tables, blending rustic charm and contemporary design, brought to you by Island Living.
Features

- Sleek contemporary style with a black painted finish and rustic texture
- Easy to move around and can be used as side tables or bedside companions
- Available in three sizes and with a natural wood finish option
- Handmade in Indonesia with exceptional craftsmanship
- Practical, sustainable, and affordable option to furnish your home with style
Dimensions

Available in 3 sizes:

Small
Diameter: 40cm
Height: 40cm

Medium
Diameter: 60cm
Height: 35cm

Large
Diameter: 80cm
Height: 30cm
Handling and Care

- When moving the Milou coffee tables, be sure to lift and carry them rather than dragging them across the floor to avoid scratching or damaging the surface.
- To clean the tables, simply use a soft cloth or microfiber cloth and mild cleaning solution. Avoid using abrasive cleaners or harsh chemicals that could harm the finish.
- Place coasters or felt pads under any items placed on the table to prevent scratches or marks. Avoid exposing the table to excessive heat or moisture, as this could potentially damage the wood.
- Regularly dust the table with a soft cloth to keep it looking clean and free from debris. Avoid placing heavy or sharp objects directly on the table, as this could cause damage.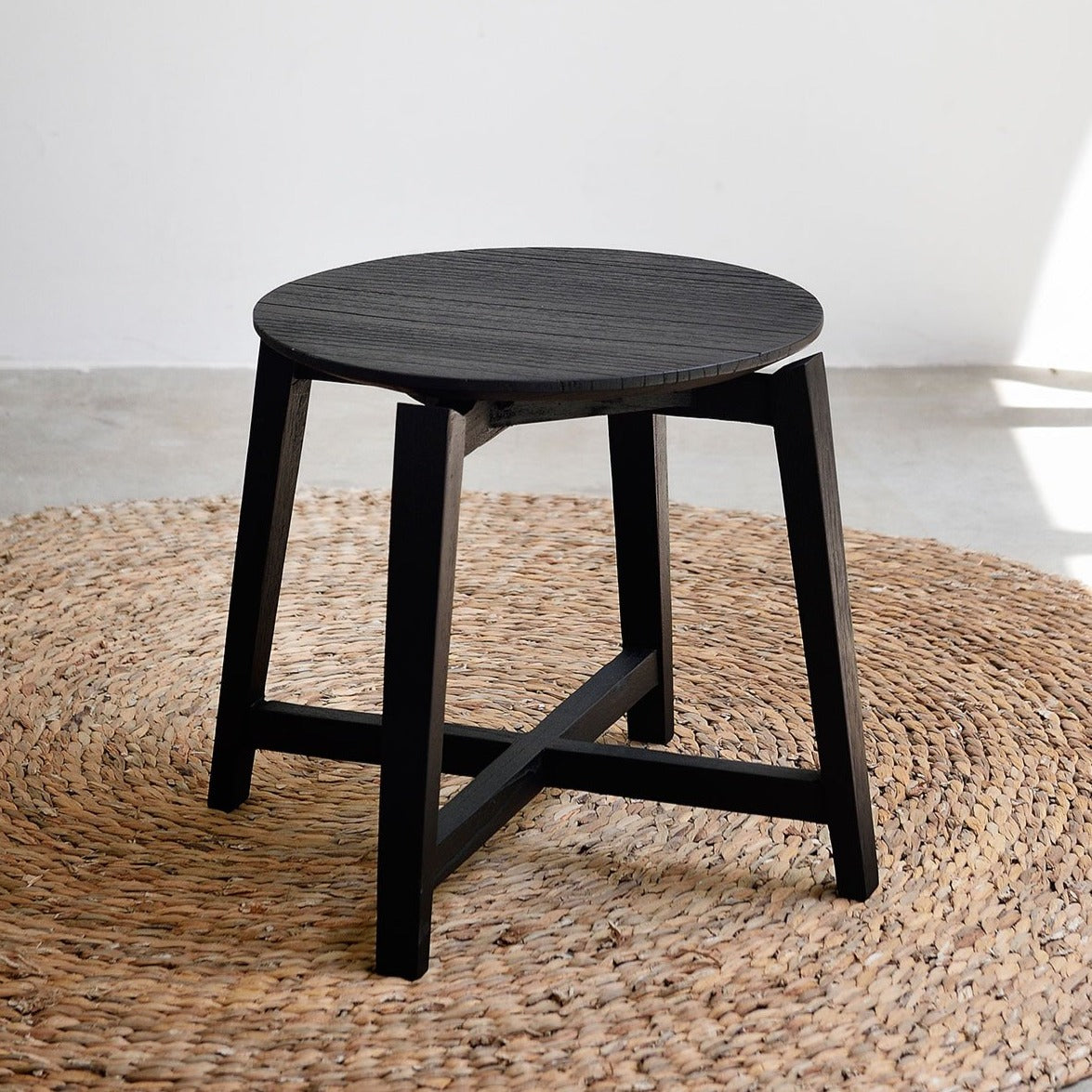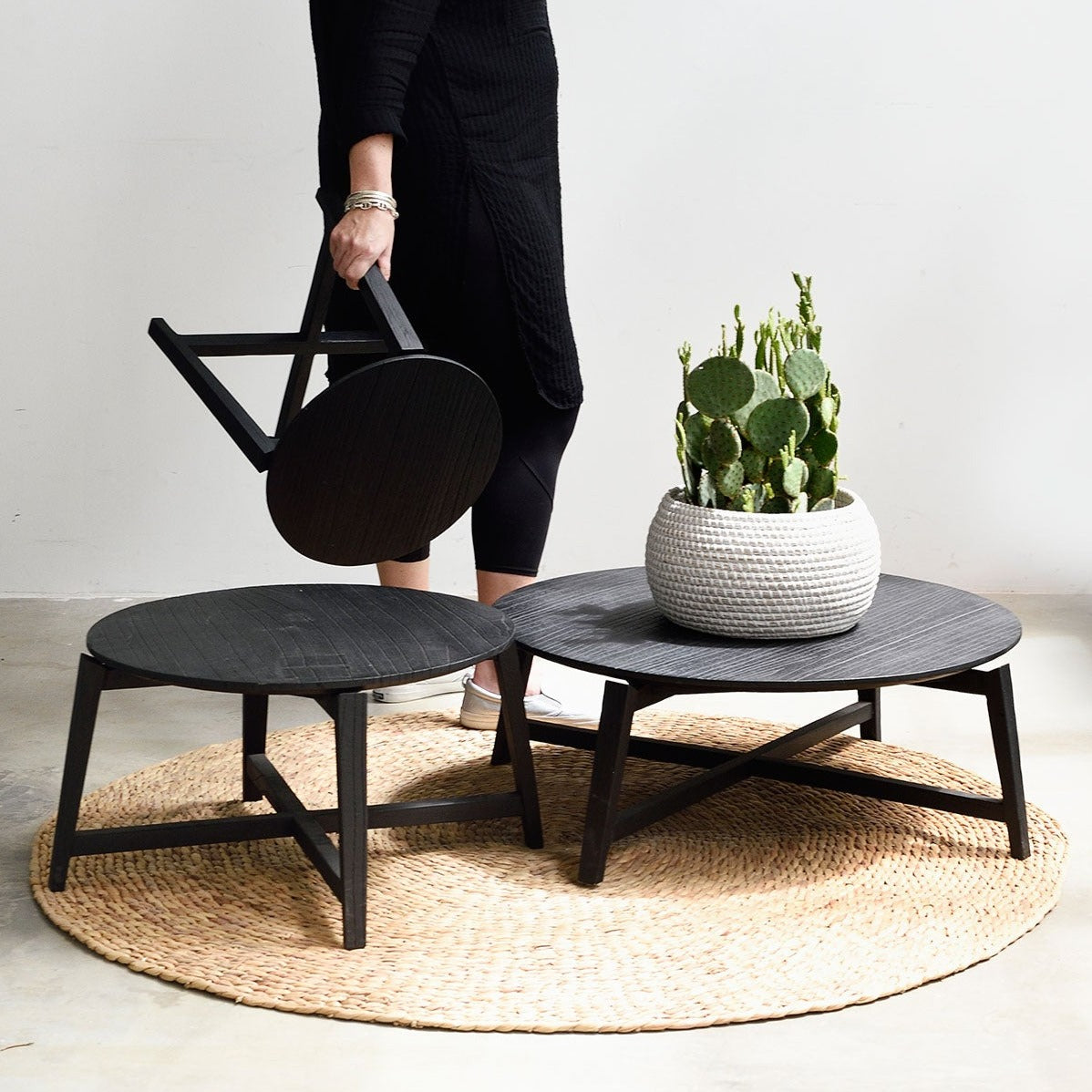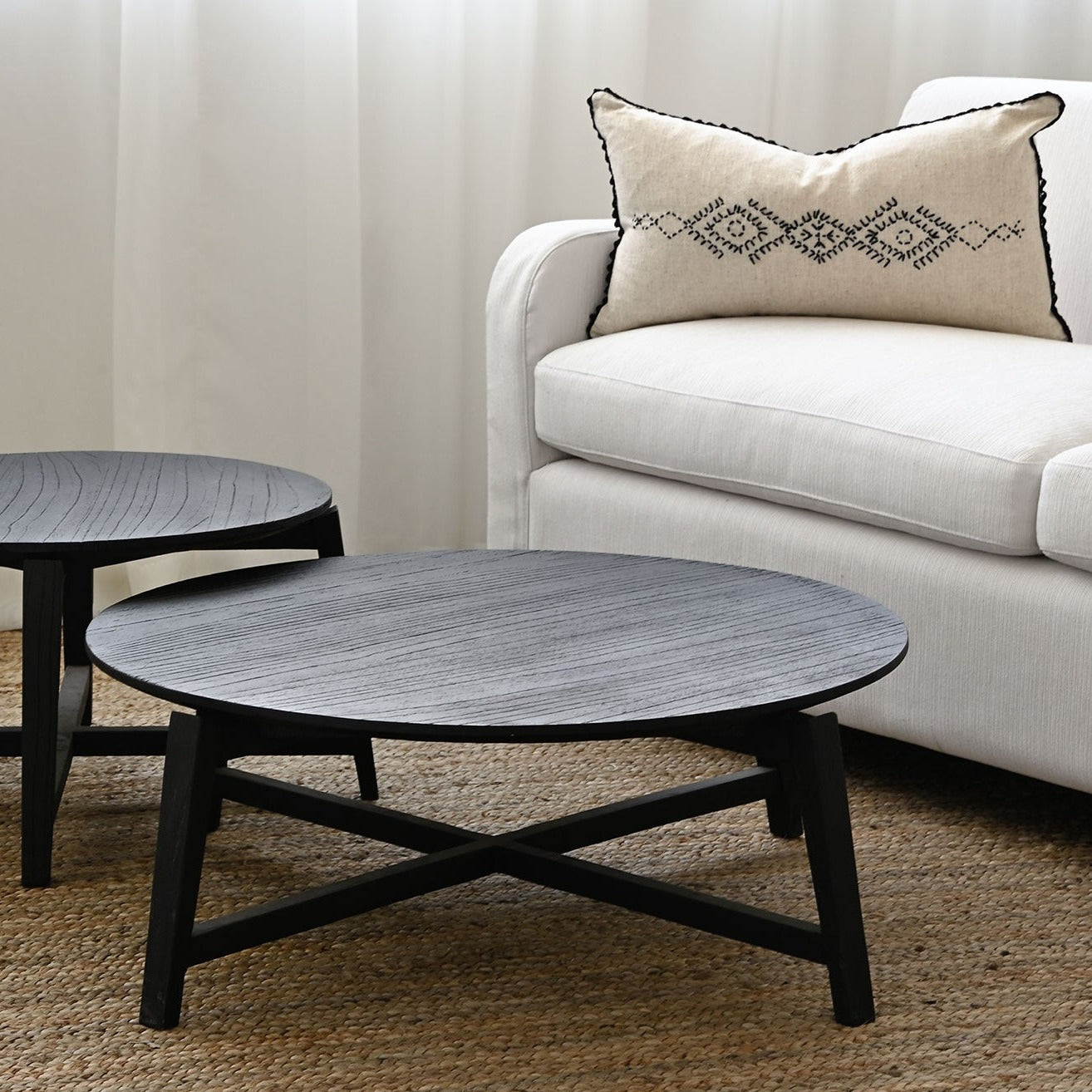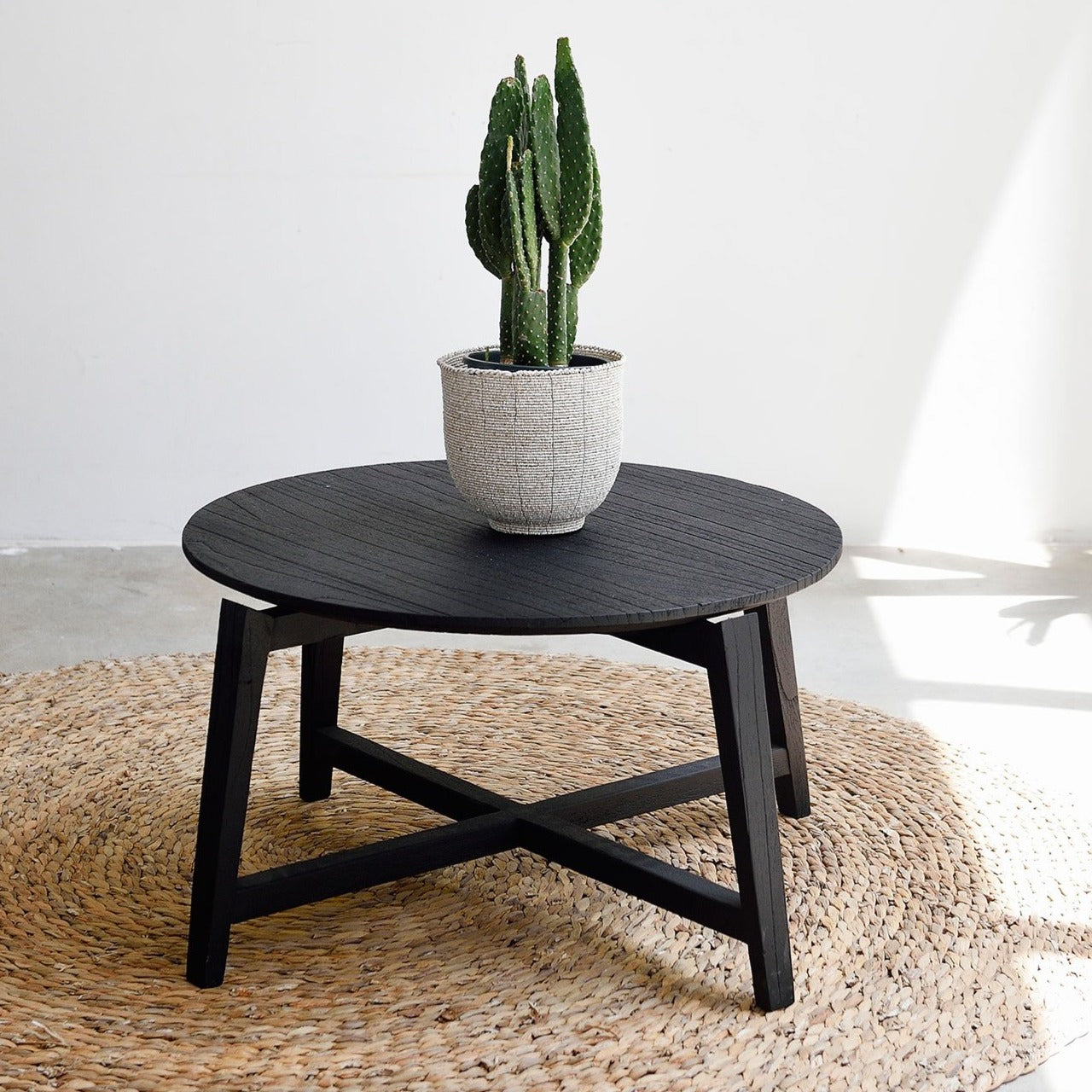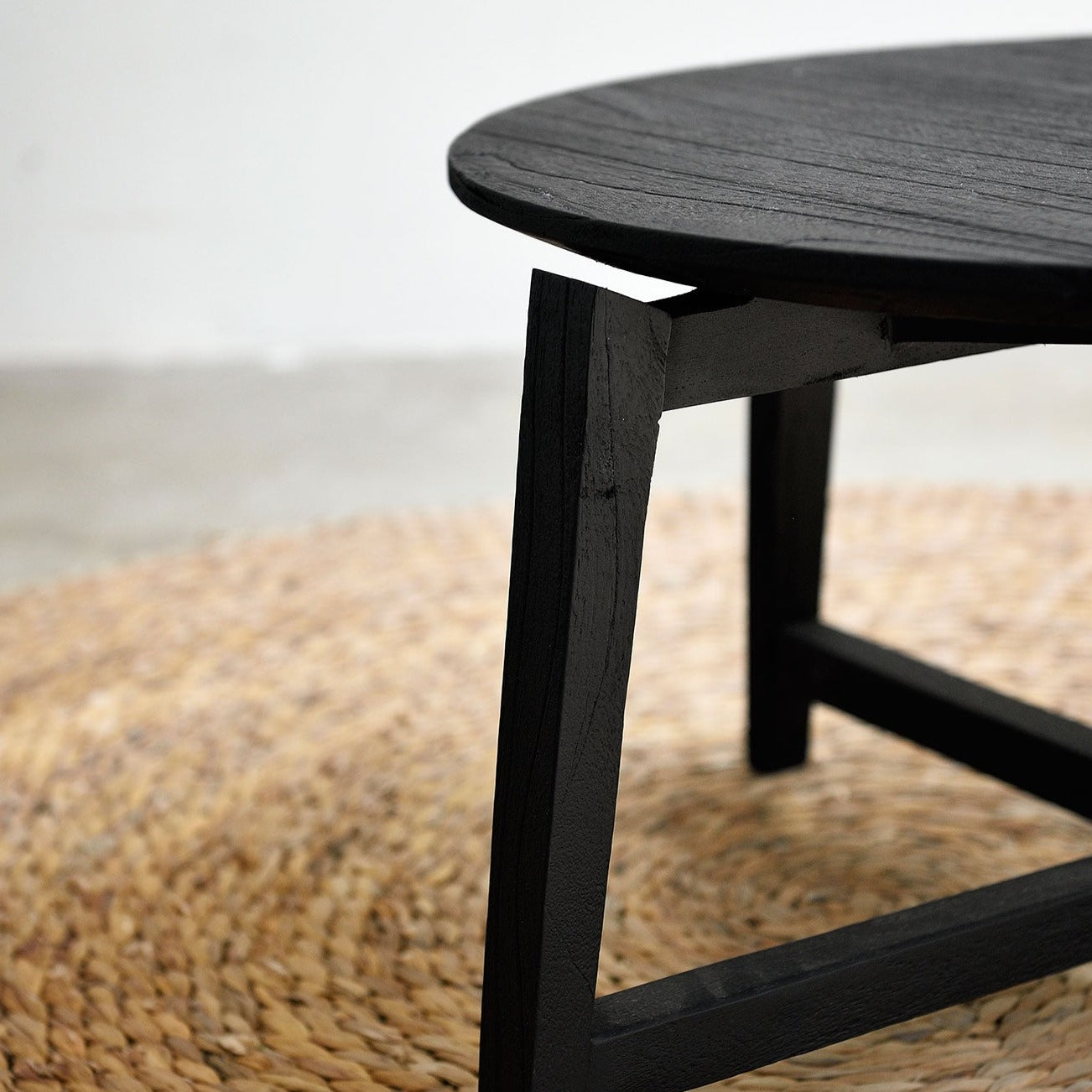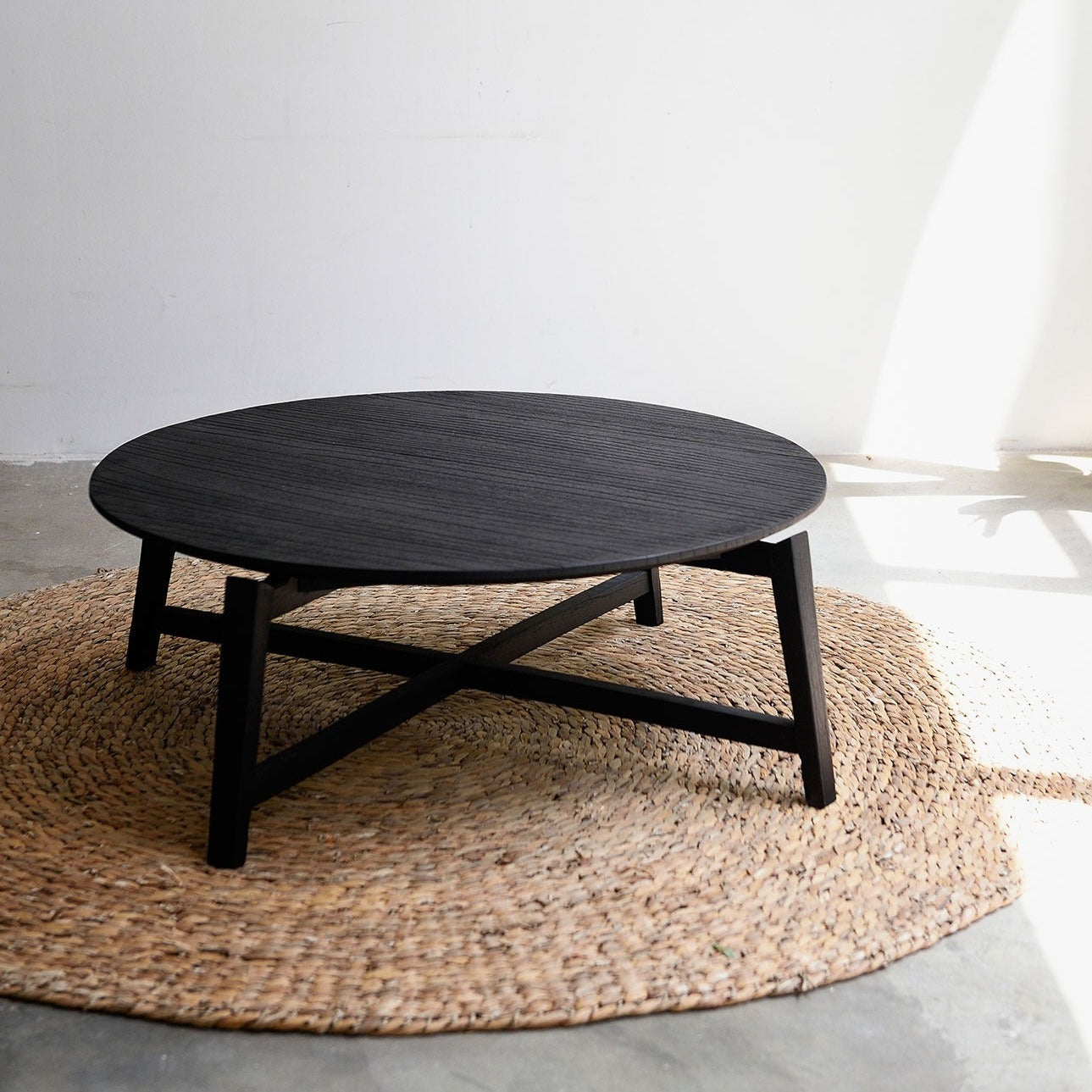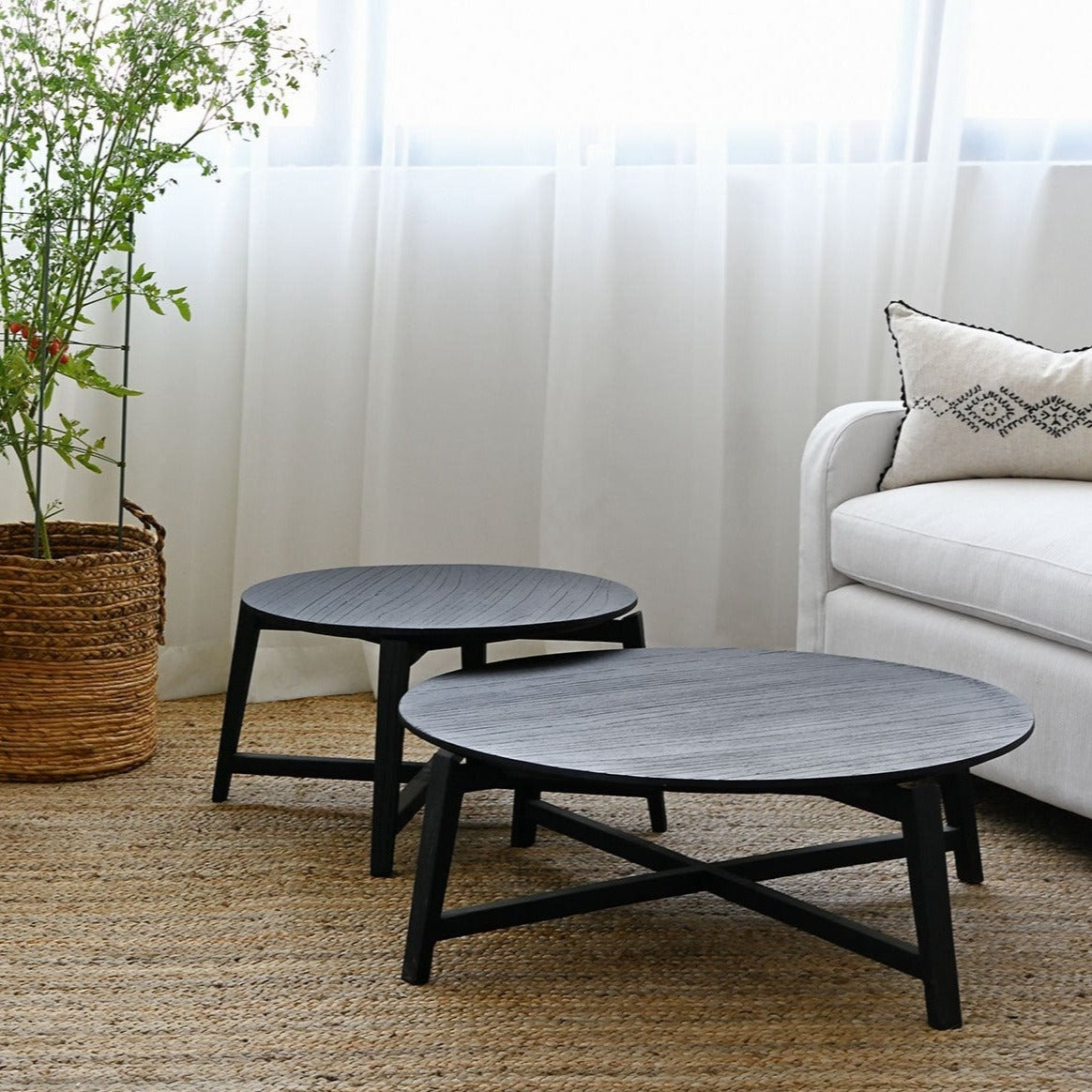 Why you'll love it
Introducing our Milou coffee tables, the embodiment of sleek contemporary style for your home. Whether used individually or clustered together, these exquisite pieces are sure to make a statement. Crafted from exotic wood with a stunning black painted finish and a subtle rustic texture, these tables exude an air of modern elegance. Designed with practicality in mind, our Milou coffee tables are easy to move around to suit your needs. They are not only perfect as side tables for your living room but also make for stylish bedside companions. Handmade in Indonesia, each table is a true testament to the craftsmanship and artistry of our skilled artisans. Available in three sizes – Small, Medium, and Large – you can choose the perfect fit for your space. For a more natural look, opt for the natural wood finish. And rest assured, their durability ensures they will withstand the test of time. Discover the harmonious blend of practicality, sustainability, and affordability with Island Living's Milou coffee tables. Make a statement while furnishing your home with style. Order yours today and transform your living spaces.
Free Delivery and Assembly

Sustainable

We prefer eco-friendly and sustainable materials.