Dining Chairs
Molly Teak Dining Chair - Black
Regular price

Sale price

$349.00
Embrace the allure of contemporary tropical bliss with Molly, the dining chair that transforms your space into a stylish oasis.
Features

- Fusion of modern design and tropical flair
- Sturdy backrest made from teak wood in sleek black finish
- Hand-woven rattan adds organic texture and visual contrast
- Ergonomic design for unparalleled comfort
- Available in natural teak and rattan, handmade in Indonesia
Dimensions

Width: 52 cm / 20.47 inches
Depth: 57 cm / 22.44 inches
Height: 83 cm / 32.68 inches
Seat Height: 45cm
Arm rest height: 69cm
Handling and Care

- Wipe the Molly teak dining chair with a damp cloth for regular cleaning
- Avoid using harsh chemicals or abrasive materials on the chair
- Choose between the natural teak and rattan options for different aesthetic preferences
- Embrace the artisanal heritage of Indonesia with this handmade chair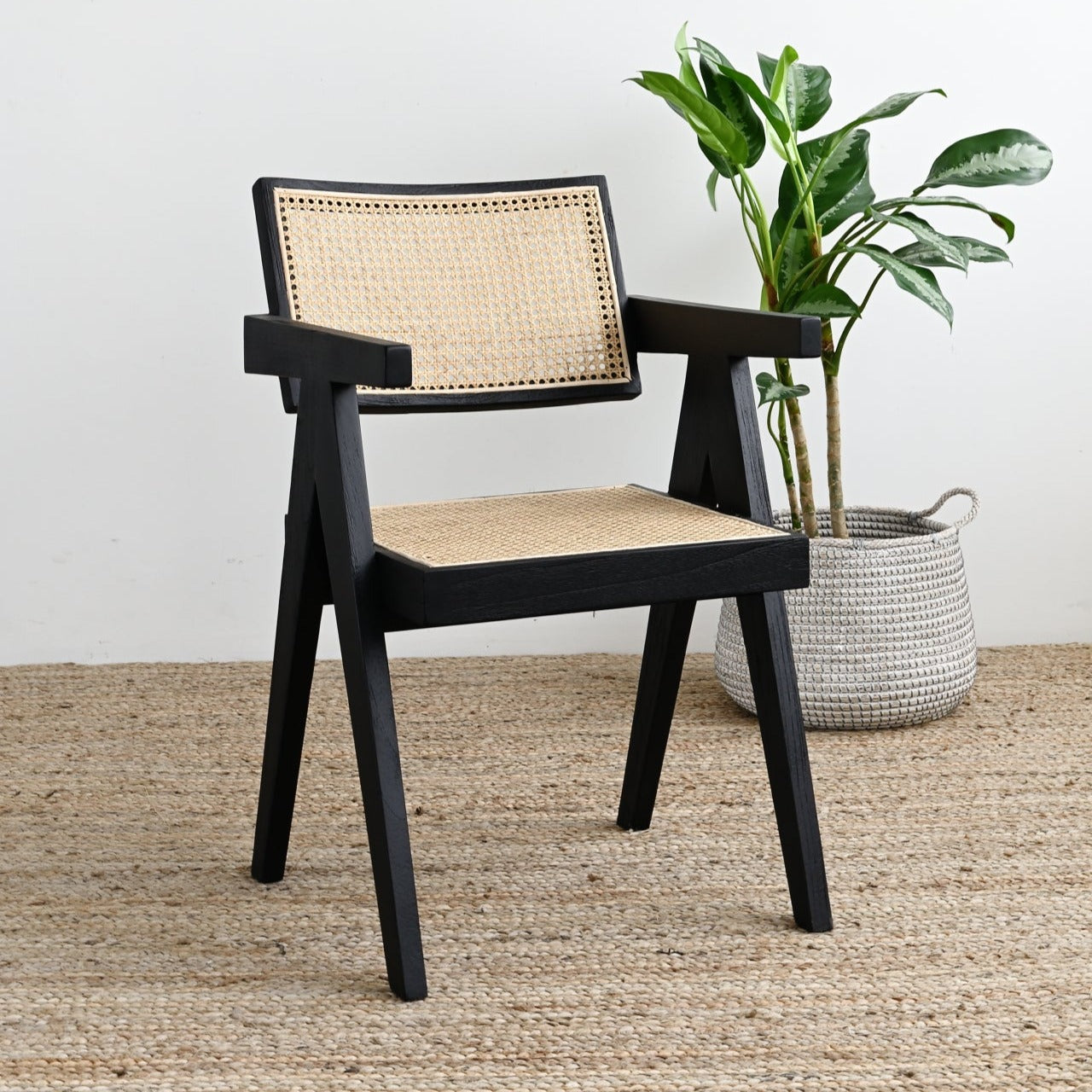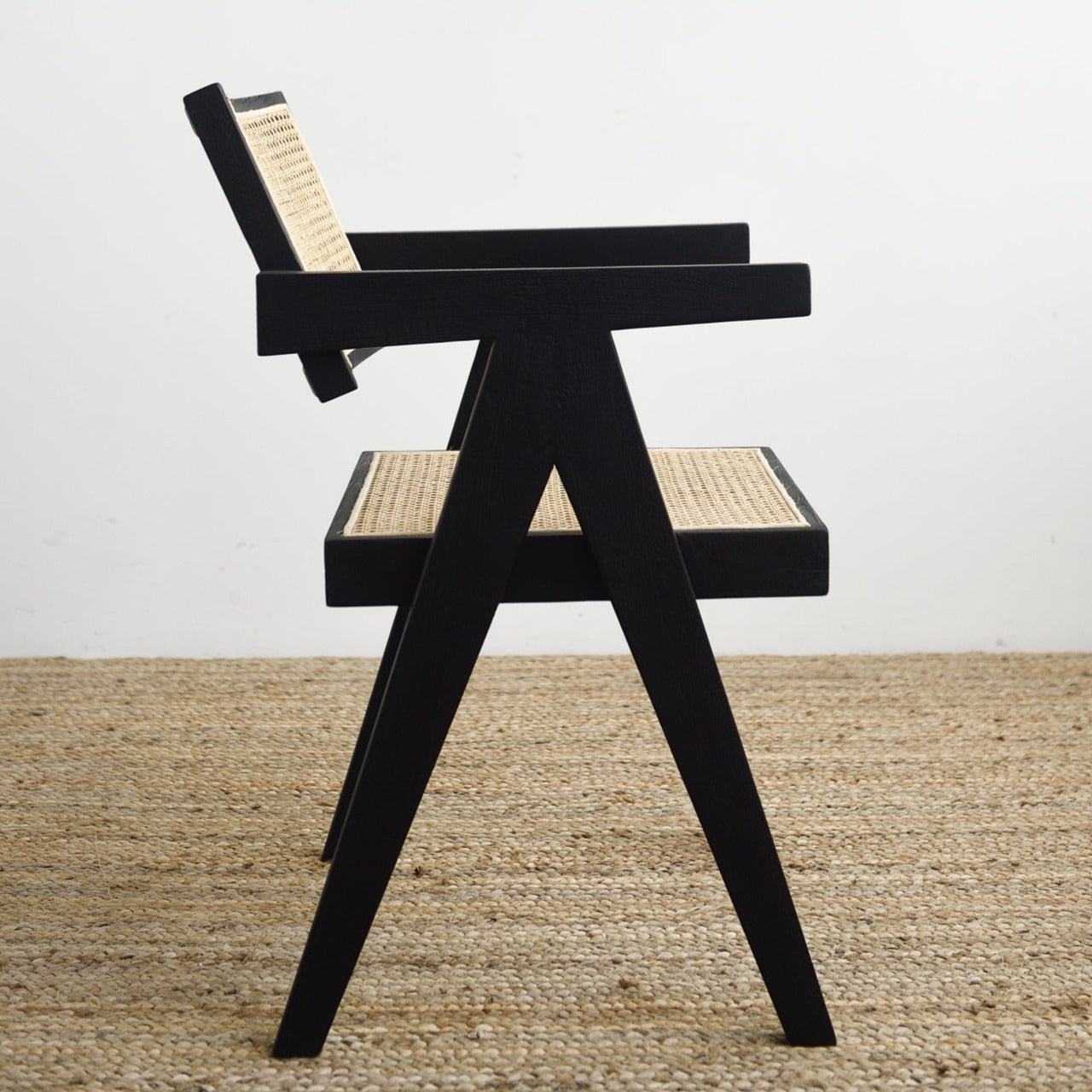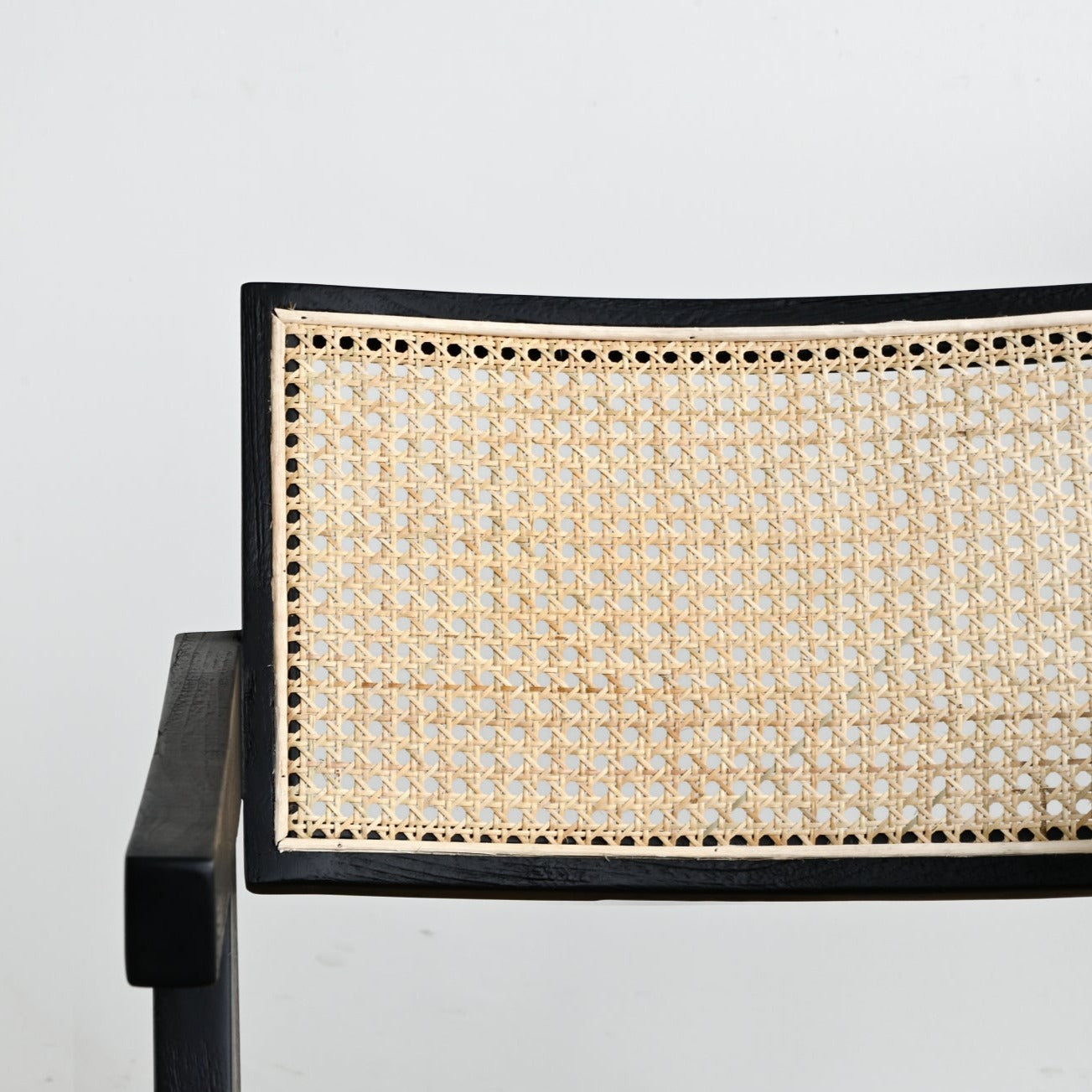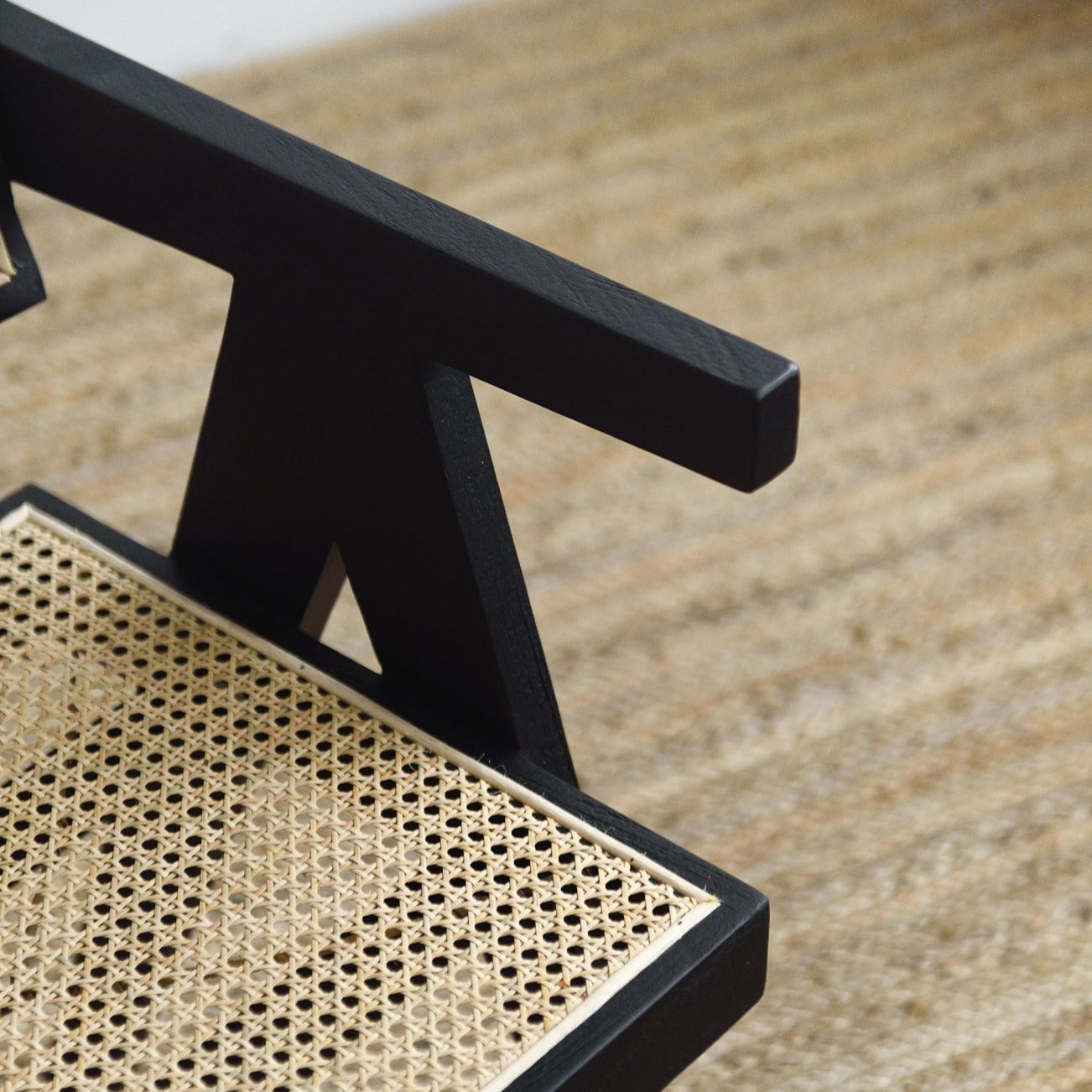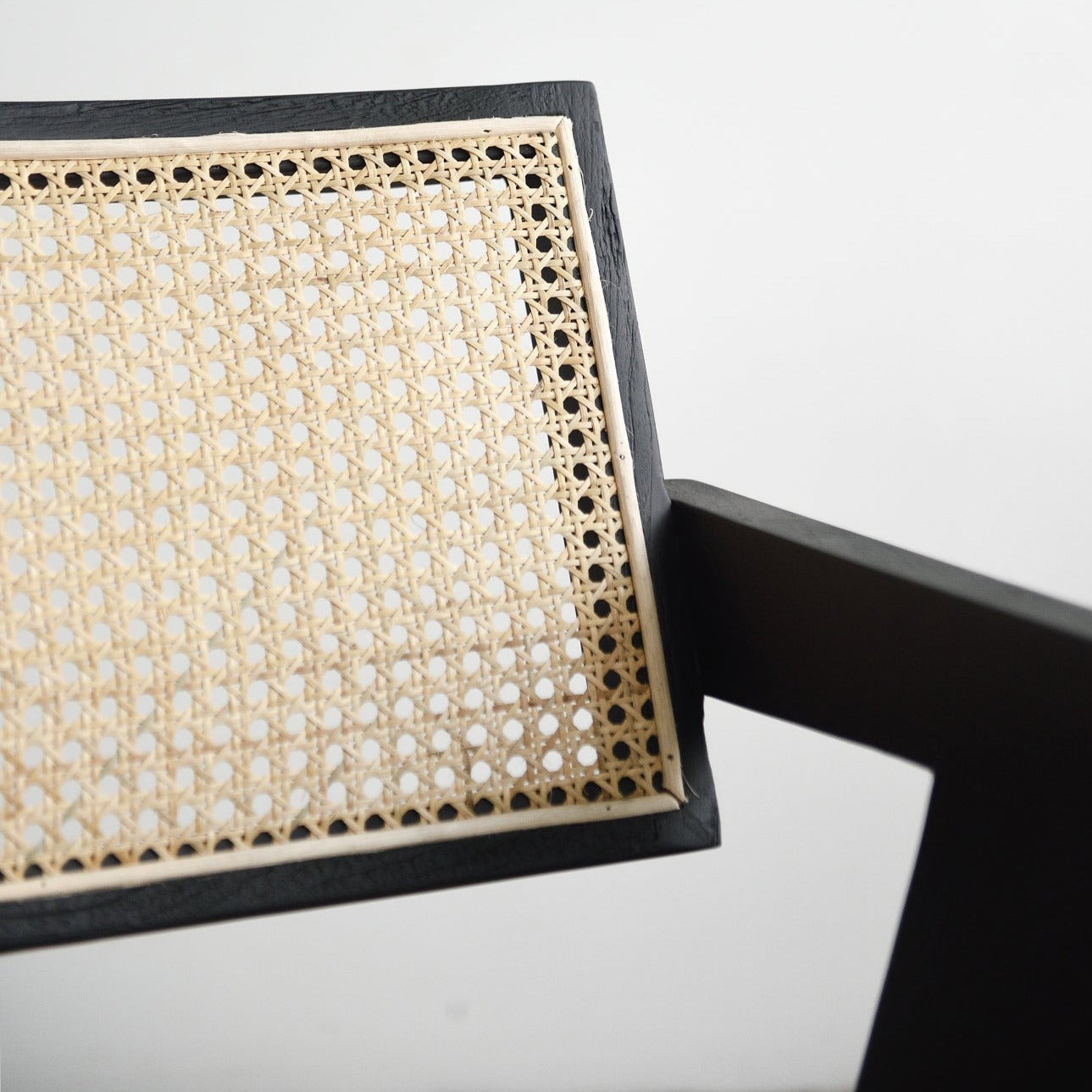 Why you'll love it
Introducing the enchanting Molly teak dining chair, a fusion of modern design and tropical flair that will transform your dining room into a contemporary oasis. Crafted with a sturdy backrest made from teak wood in a sleek black painted finish, this chair exudes an air of sophistication. The beautifully hand-woven rattan adds a touch of organic texture, creating a stunning visual contrast. Not only does this dining chair boast exquisite craftsmanship, but it also offers unparalleled comfort. Its ergonomic design ensures hours of delightful conversations and joyous laughter around your dining table. Aspiring to create an oasis of practicality and style, Island Living presents this affordable yet aspirational piece. Celebrate nature's beauty with Molly, available in natural teak and rattan. Handmade in Indonesia, it's a testament to the artisanal heritage of the region. To maintain its timeless allure, simply wipe with a damp cloth and avoid harsh chemicals. Embrace contemporary tropical elegance with Molly and redefine the dining experience. Bring island-inspired bliss to your home today.
Free Delivery and Assembly

Sustainable

We prefer eco-friendly and sustainable materials.