Back in Stock
Pulau Bookshelf
Regular price

Sale price

$495.00
Bring the lushness of the tropics into your home with our Pulau Bookshelf. Handcrafted from natural rattan, this stunning piece is a work of art that will mesmerize anyone who enters the room. Use it to display your favorite items and create a serene oasis in your living space.
Features

- Crafted with a natural rattan frame for a tropical and stylish look
- Ample space for displaying your book collection, photo frames, or plants
- Handmade masterpiece from Indonesia that seamlessly blends into any space
- Easy to care for with just a wipe of a damp cloth
- Affordable and aspirational addition to your home, bringing the allure of Island Living
Dimensions

Width: 80cm / 31.5 inch
Depth: 40cm / 15.75 inch
Height: 175cm / 68.9 inch
Handling and Care

- To keep your Pulau Bookshelf looking pristine, regularly dust the rattan frame with a soft cloth or a feather duster.
- Avoid placing the bookshelf in direct sunlight or in areas with high humidity, as this can cause the rattan to fade or warp over time.
- For any spills or stains, gently wipe them away immediately with a clean, damp cloth. Avoid using harsh cleaning chemicals or abrasive materials, as this can damage the natural rattan.
- If you choose to display plants on your bookshelf, be sure to use saucers or protective trays to catch any excess water and prevent it from seeping into the rattan.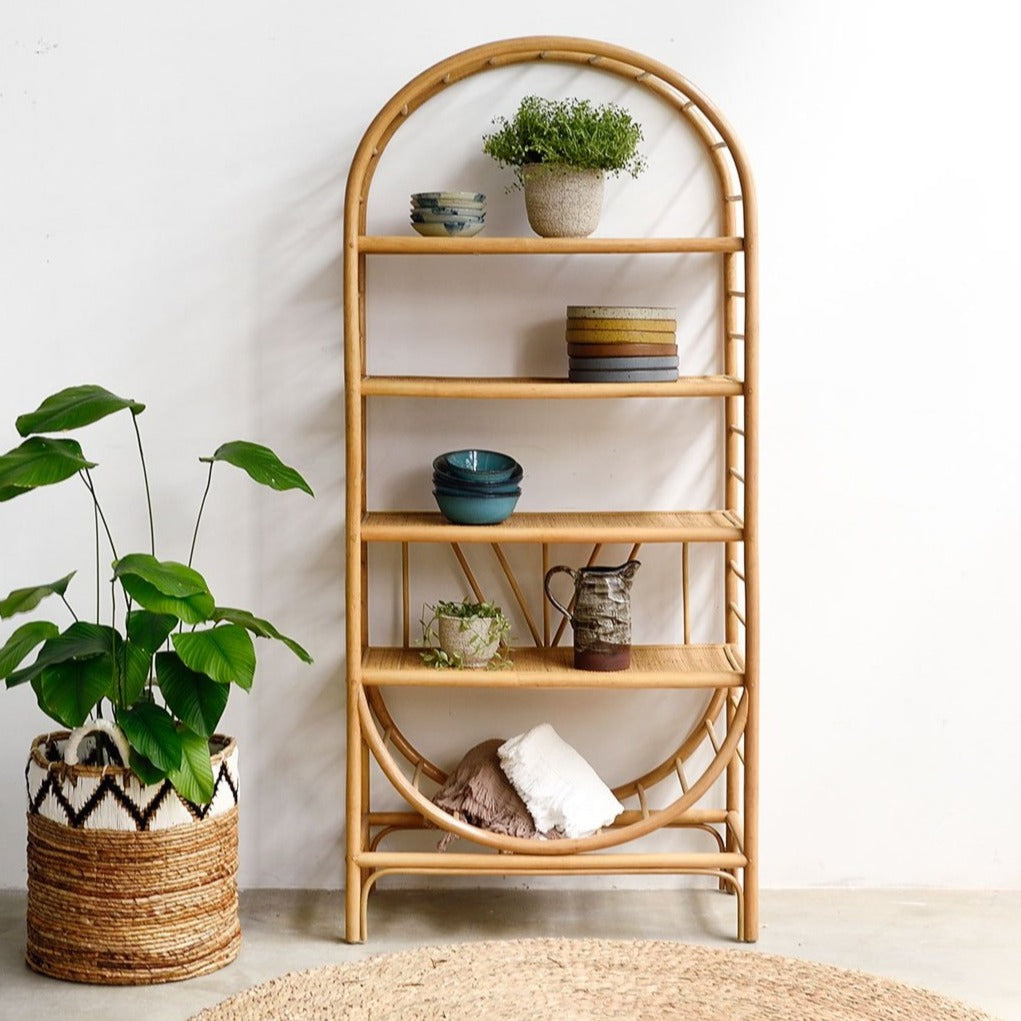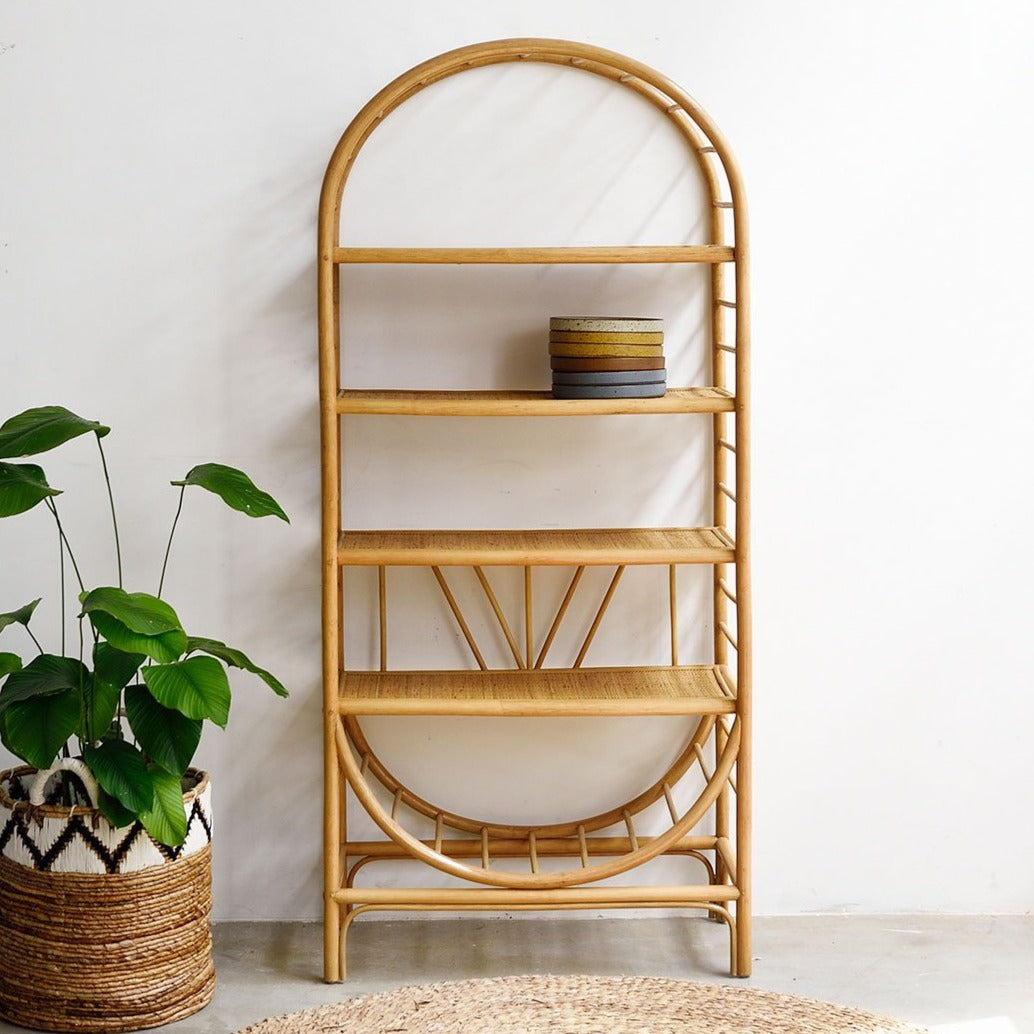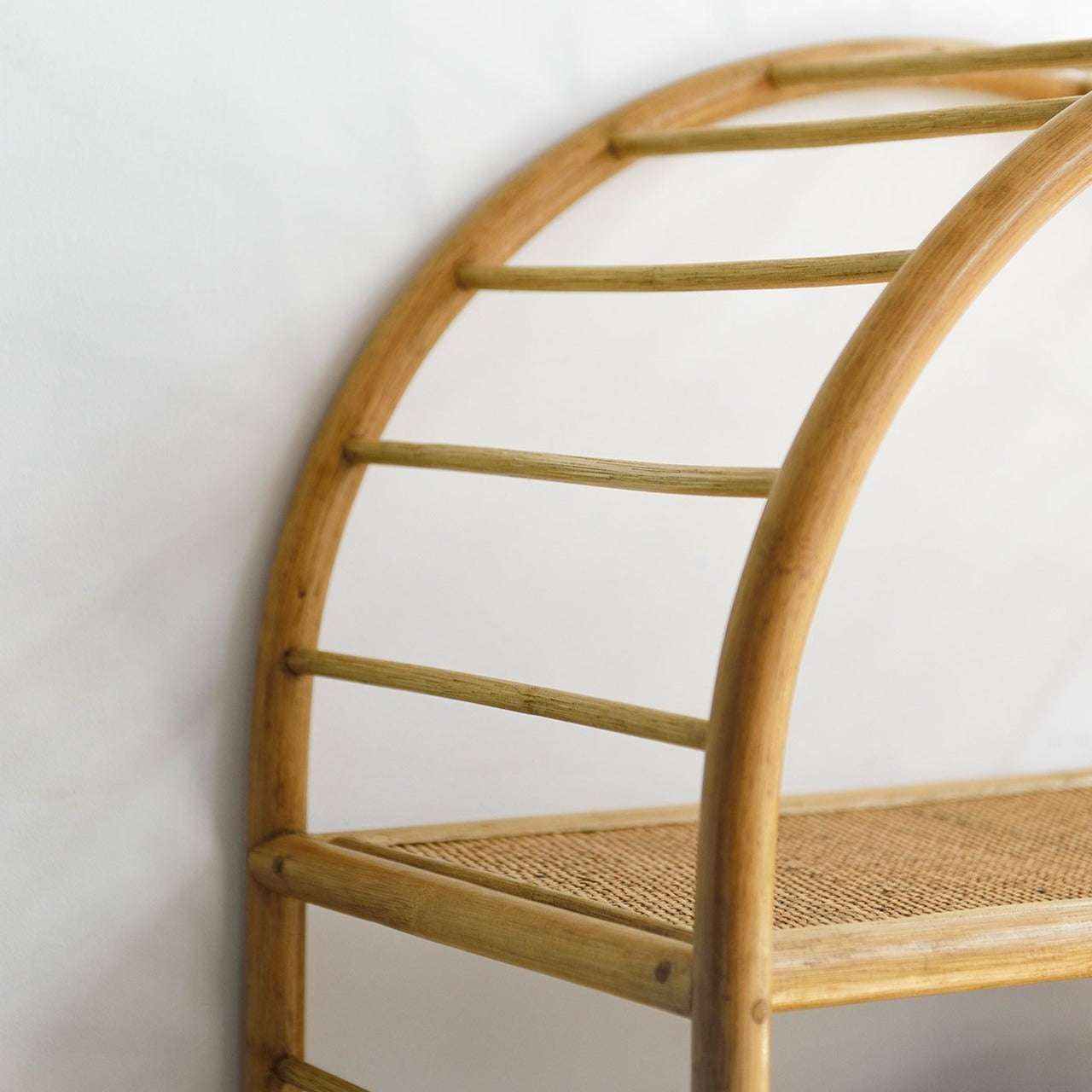 Why you'll love it
Transform your living room or bedroom into a tropical oasis with our Pulau Bookshelf. Crafted with a natural rattan frame, this stunning furniture piece exudes the essence of Island Living. It serves as the ideal display shelf, providing ample space for your beloved book collection, cherished photo frames, or even a delightful array of vibrant plants. This handmade masterpiece from Indonesia effortlessly combines practicality and style. The Pulau Bookshelf is designed to seamlessly blend into any space, offering a serene ambiance and a touch of sophistication. Rest assured, caring for this exquisite creation is a breeze. Simply wipe it with a damp cloth, as our environmentally friendly materials require no harsh chemicals. Experience the allure of Island Living's Pulau Bookshelf and indulge in an affordable yet aspirational addition to your home. Unleash your creativity and let the tropical vibes weave their magic!
Free Delivery and Assembly

Sustainable

We prefer eco-friendly and sustainable materials.