Decor & Accessories
Reclaimed Teak Mirror - 80cm X 180cm
Regular price

Sale price

$449.00
Embrace nature's allure and elevate your space with our one-of-a-kind reclaimed teak standing mirror.
Features

- Made from recycled teak wood with a raw finish, adding character to your home
- Handmade in Indonesia with care and attention to detail, each mirror is one-of-a-kind
- Available in different sizes to suit your specific needs, adding a touch of nature to your home
- A conscious choice for a stylish and practical living space
Dimensions

Width: 80cm (31.5")
Height: 180cm (70.9")
Wooden Frame width: 20cm (7.9")

Available in other sizes:
Large
Width: 100cm (39.4")
Height: 200cm (78.7")

Extra Large:
Width: 160cm (63")
Height: 230cm (90.6")
Please note the Extra Large size will not fit inside a standard lift. Stair charges apply if the mirror needs to be carried by stairs. This will also depend on the available space. Please contact us to arrange a quote.
Handling and Care

- Wipe teak frame with a damp cloth for care and maintenance.
- Avoid placing the mirror in areas with high humidity or direct sunlight, as it may damage the finish.
- Please note that no two pieces are alike due to the nature of reclaimed teak wood.
- If you would like to select a specific mirror, please visit our showroom.
- Mirror comes with hardware to hang it vertically or horizontally (wall anchor eg nails, screws are not included)
- Hang the mirror on solid walls for safety. Mirror comes with durable hardware for easy installation. For your safety, we recommend seeking assistance from a professional handyman to ensure it is mounted on solid walls.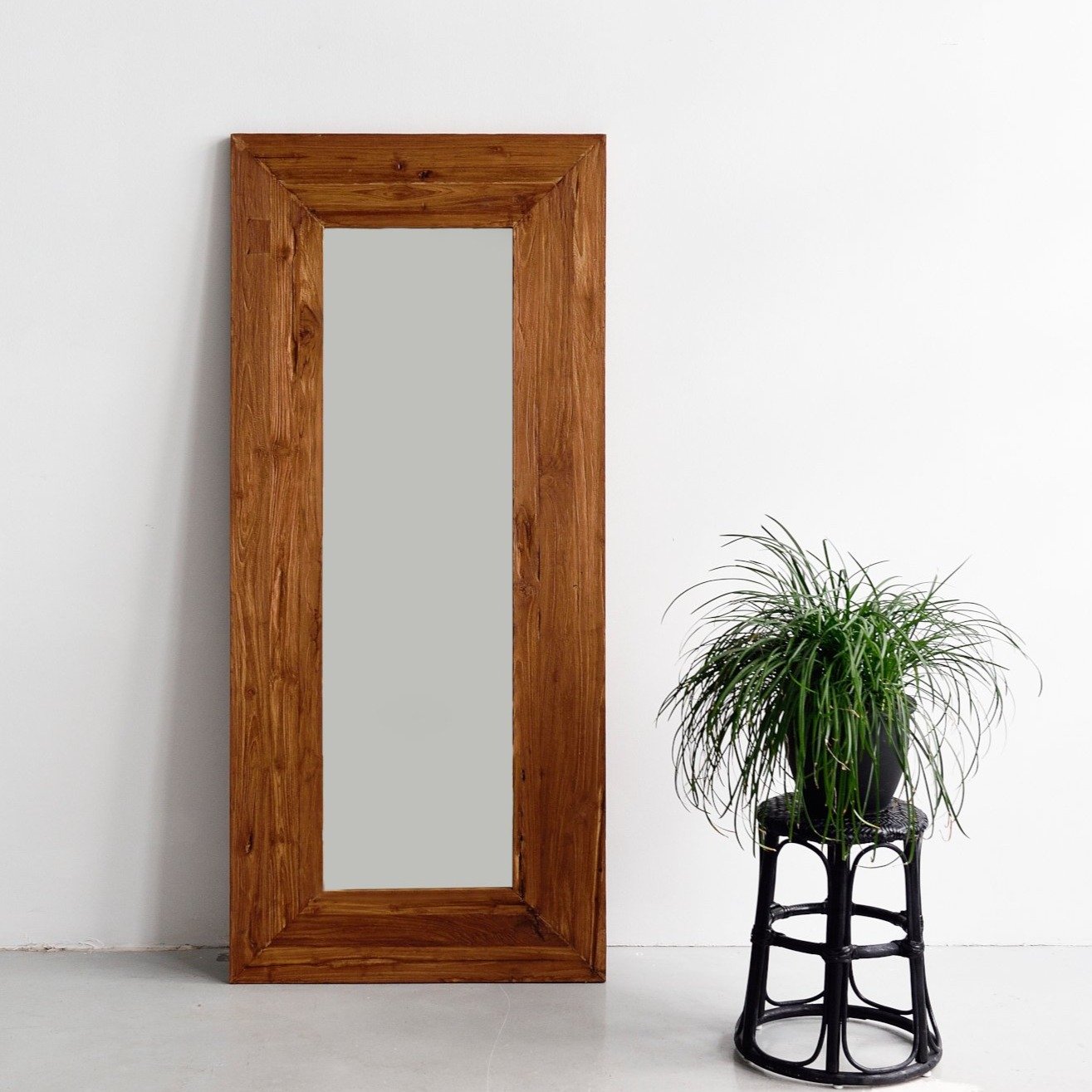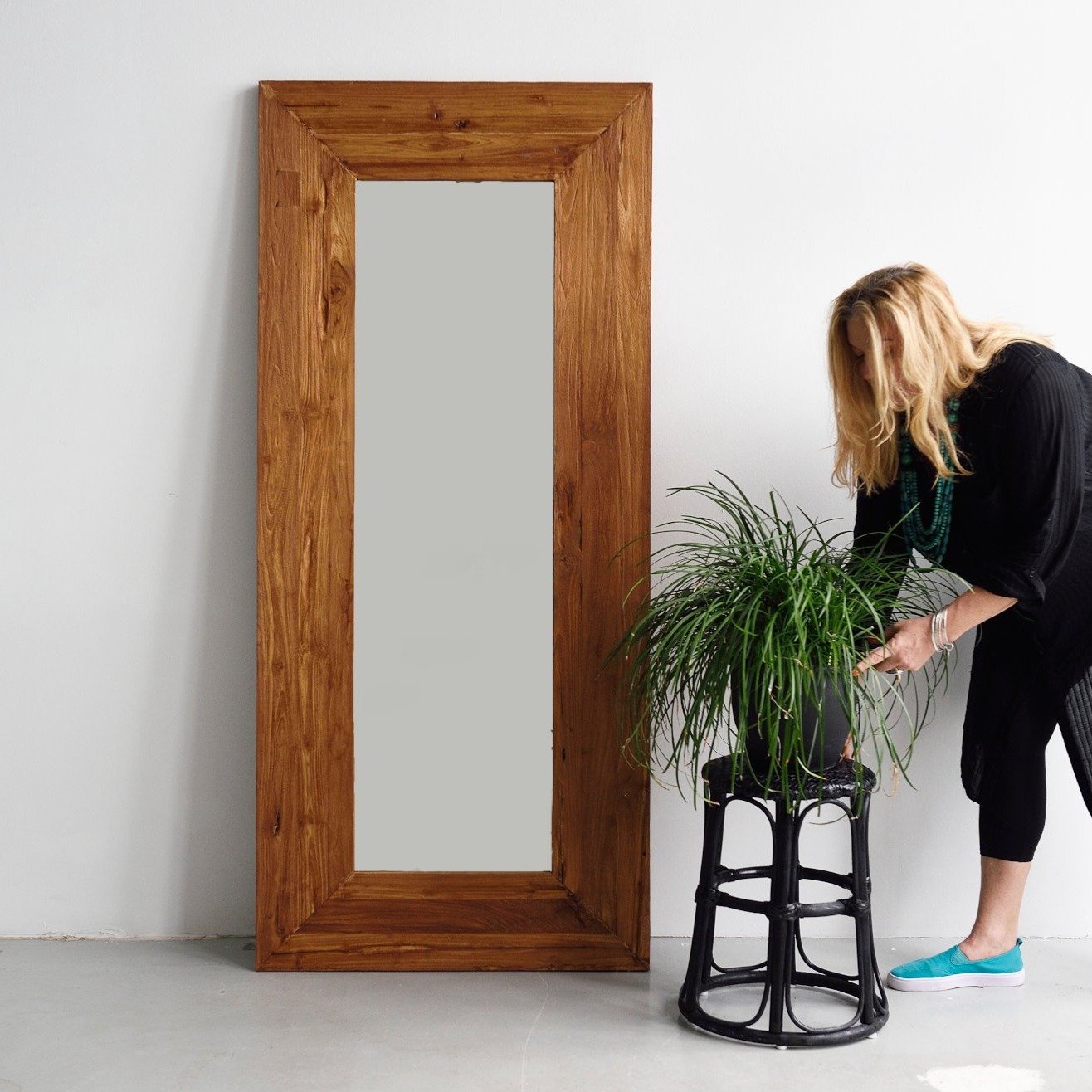 Why you'll love it
Introducing our Reclaimed Teak Standing Mirror, a perfect blend of nature's rustic beauty and exquisite craftsmanship. Each full length mirror is crafted from recycled teak wood, ensuring that no two pieces are alike. With its raw finish, this timeless design effortlessly complements any interior. Whether it's your entryway, living room, dining area, or bedroom, this wall mirror creates an instant impact, bringing natural elements into your home. Our standing mirrors are available in various sizes, allowing you to find the perfect fit for your space. Handmade in Indonesia with meticulous attention to detail, these full length mirrors showcase the artistry of sustainable craftsmanship. Please note that due to the unique nature of the reclaimed teak wood, we advise visiting our showroom to personally select your standing mirror. However, if you prefer the element of surprise, rest assured that each full length mirror possesses its unique charm. Add a touch of sustainability to your home decor and shop our range of handmade reclaimed teak standing mirrors now. Make a conscious choice with Island Living.
Free Delivery and Assembly

Sustainable

We prefer eco-friendly and sustainable materials.