Back in Stock
Manado White Carved Mirror - 80cm x 180cm
Regular price

$0.00

Sale price

$295.00
Unveil the allure of timeless craftsmanship with the Manado White Carved Standing Mirror – where artistry meets refinement.
Features

- Handmade in Indonesia with an ornate, hand-carved frame
- White washed finish for a touch of sophistication
- Each mirror is unique with slight variations in finish
- Practical and stylish product that is affordable without compromising on quality
Dimensions

Width: 80cm (31.5")
Height: 180cm (70.9")
Handling and Care

- Handle the Manado Carved Mirror with care to avoid any damage to the frame or mirror.
- Avoid placing the mirror in areas with high humidity or direct sunlight, as it may damage the finish.
- Clean the frame of the mirror by wiping it with a damp cloth.
- Due to the handmade nature of each mirror, there may be slight variations in the finish.
- Mirror can be hung, or used as a full length standing mirror. We recommend to secure the top of the mirror if using as a standing mirror for added safety
- Professional installation is recommended (please note that Island Living does not provide this service).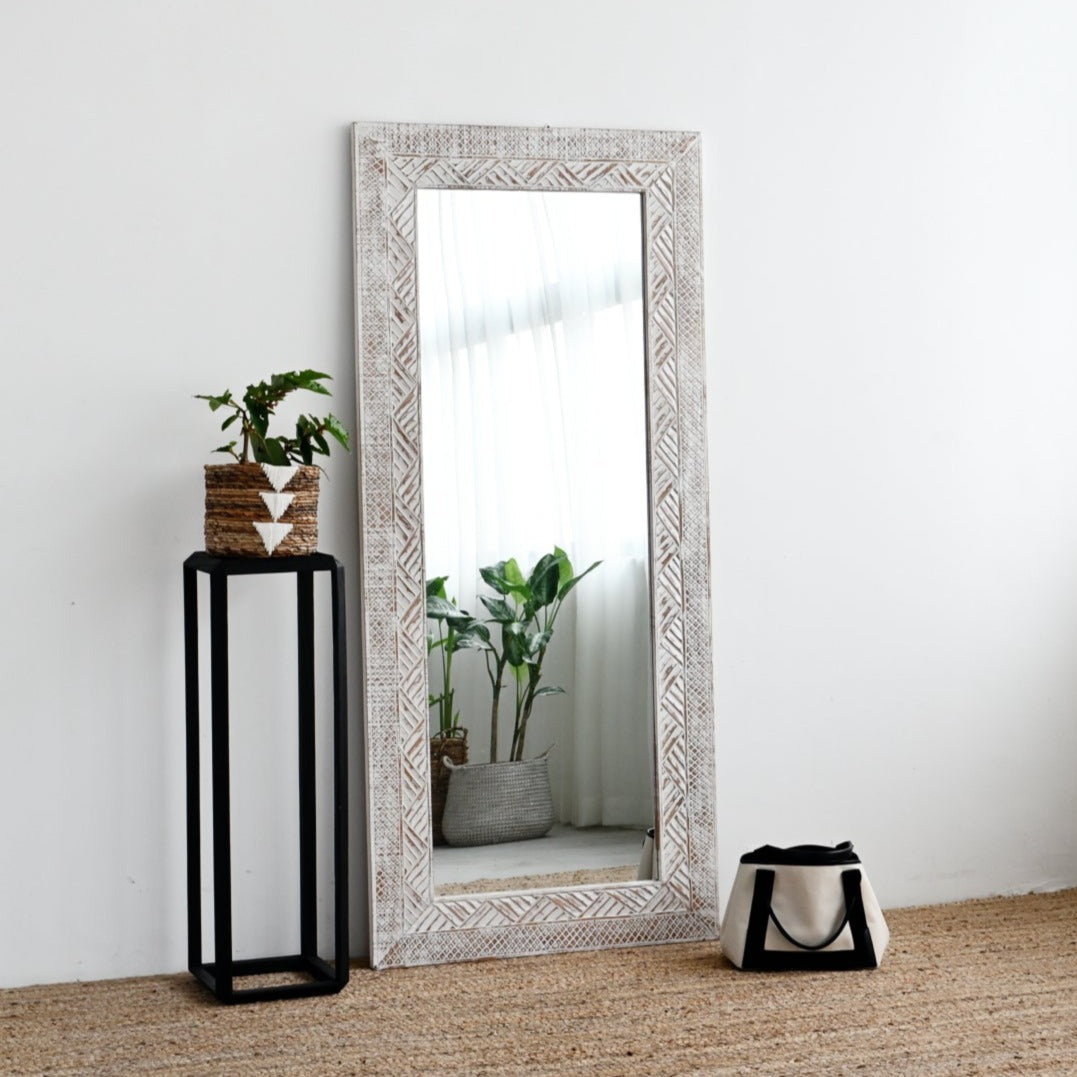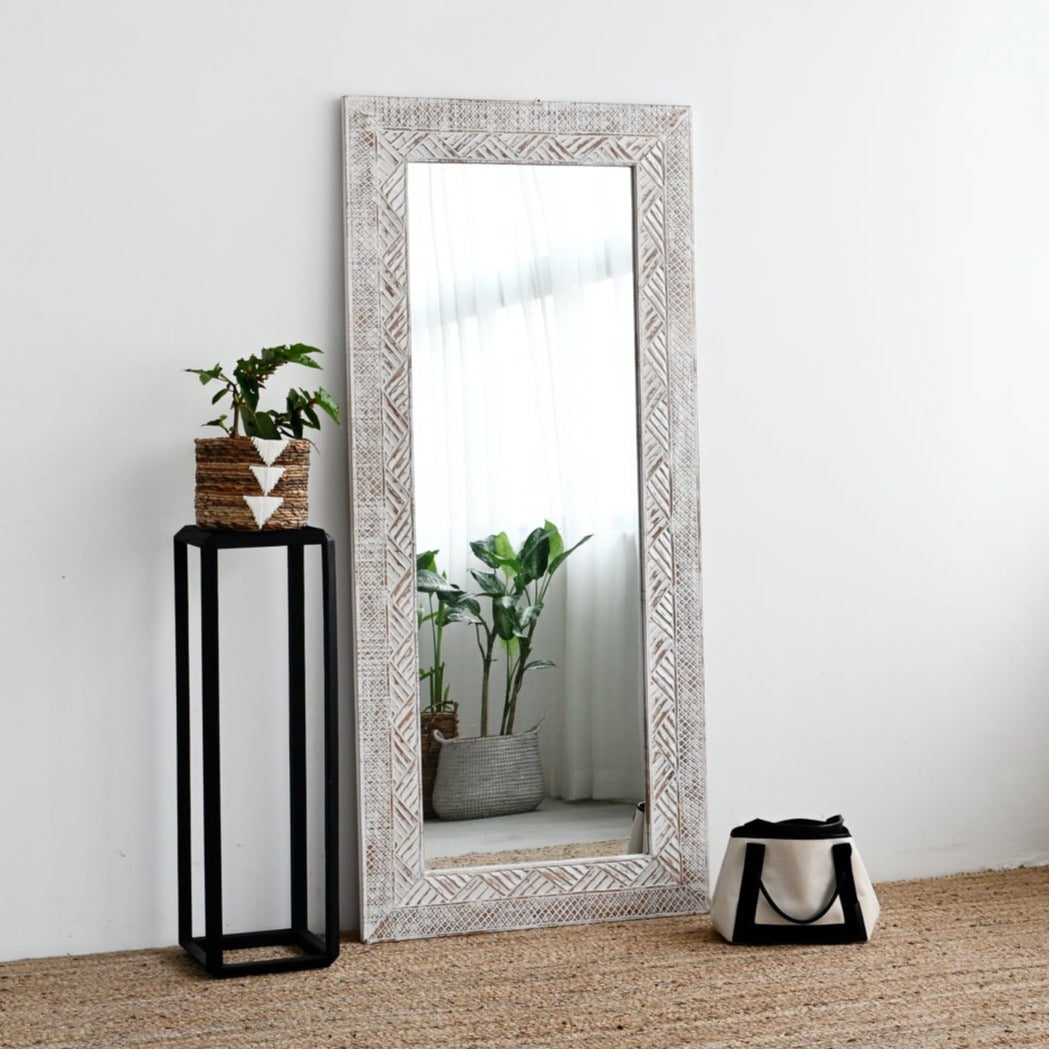 Why you'll love it
Introducing the Manado White Carved Standing Mirror, a captivating addition that exudes casual style and timeless charm. Handmade in Indonesia, this mirror boasts an ornate, hand-carved frame with a white washed finish, adding a touch of sophistication to any space. Hang it in your entryway to create a lasting impression, or place it in your living, dining, or bedroom area to infuse your surroundings with brightness and style. Each mirror is meticulously crafted, resulting in slight variations in the finish, making each piece truly one-of-a-kind. At Island Living, we believe in bringing you practical and stylish products that are affordable without compromising on quality. Our Balinese Carved Standing Mirrors perfectly encapsulates our mission, combining practicality, sustainability, and affordability. Elevate your home decor with our exclusive collection of hand-carved mirrors sourced directly from talented artisans in Bali. Explore the artistry and beauty they bring to your surroundings. Shop now and transform your space with Island Living.
Free Delivery and Assembly

Sustainable

We prefer eco-friendly and sustainable materials.