All Sale
3 Door Arch Cabinet
Regular price

$1,490.00

Sale price

$1,340.00
Experience the unparalleled craftsmanship of our handwoven, three-door Arch rattan storage cabinet. Every detail of this unique storage solution transforms it from a piece of furniture into an engaging centrepiece that will amplify your space. Please note we have reduced the price by 10%, as this current batch has a minor defect on one of the doors. Feel free to come down to view the piece in person at our showroom.
Features

- Handmade in Indonesia from sungkai wood and rattan

- Can be used outdoors if kept undercover (away from rain and direct sunlight) in areas with sufficient ventilation

- Natural rattan and sungkai wood will have natural blemishes and colour variations, which should be embraced as part of the unique beauty of this natural material. These variations are not flaws but rather add character and personality to the furniture, making each piece one-of-a-kind"
Dimensions

Length: 180cm (70.87 inch)
Depth: 45cm (17.72 inch)
Height: 80cm (31.5 inch)
Shelf height: 28cm (11.02 inch)
Handling and Care

Length: 180cm (70.87 inch)
Depth: 45cm (17.72 inch)
Height: 80cm (31.5 inch)
Shelf height: 28cm (11.02 inch)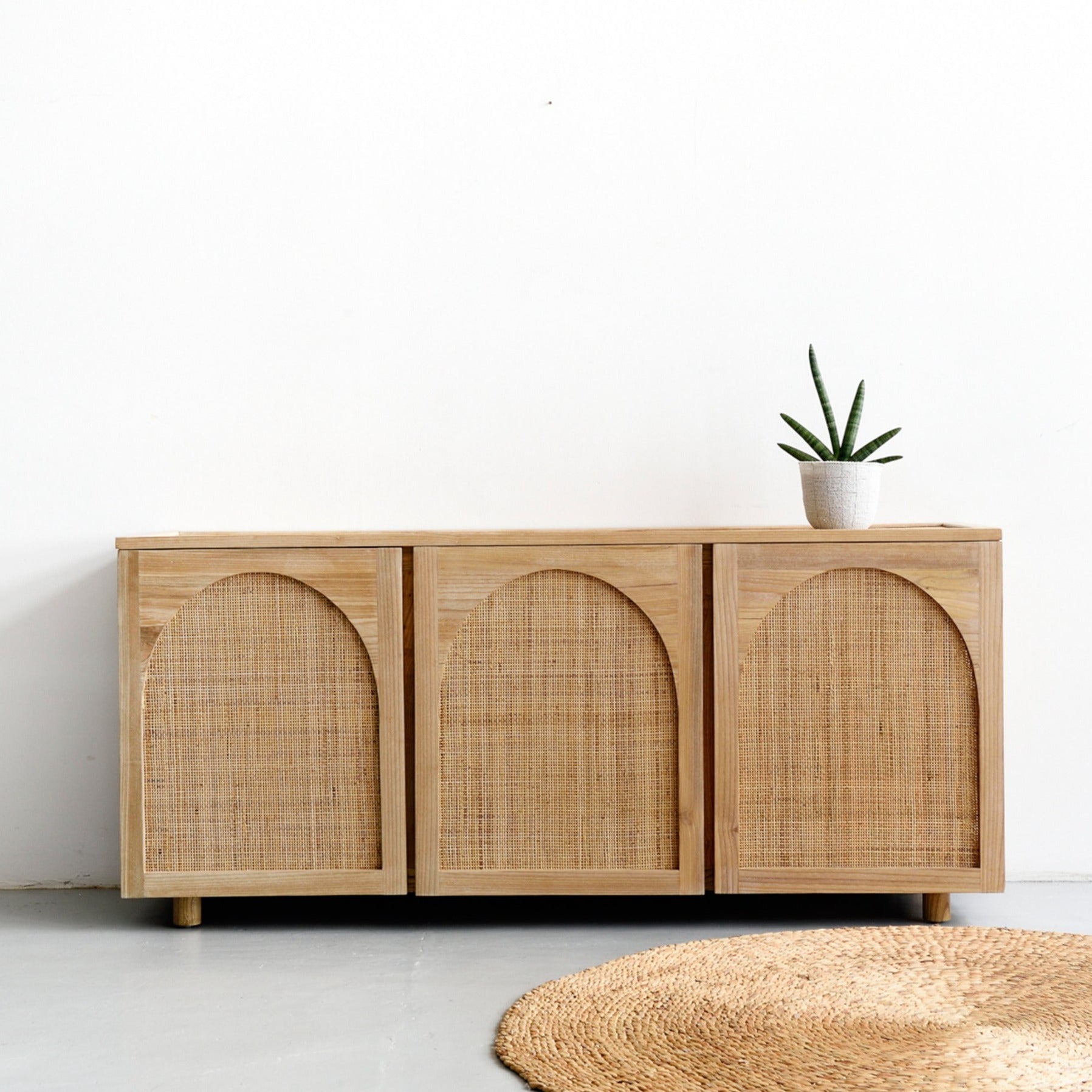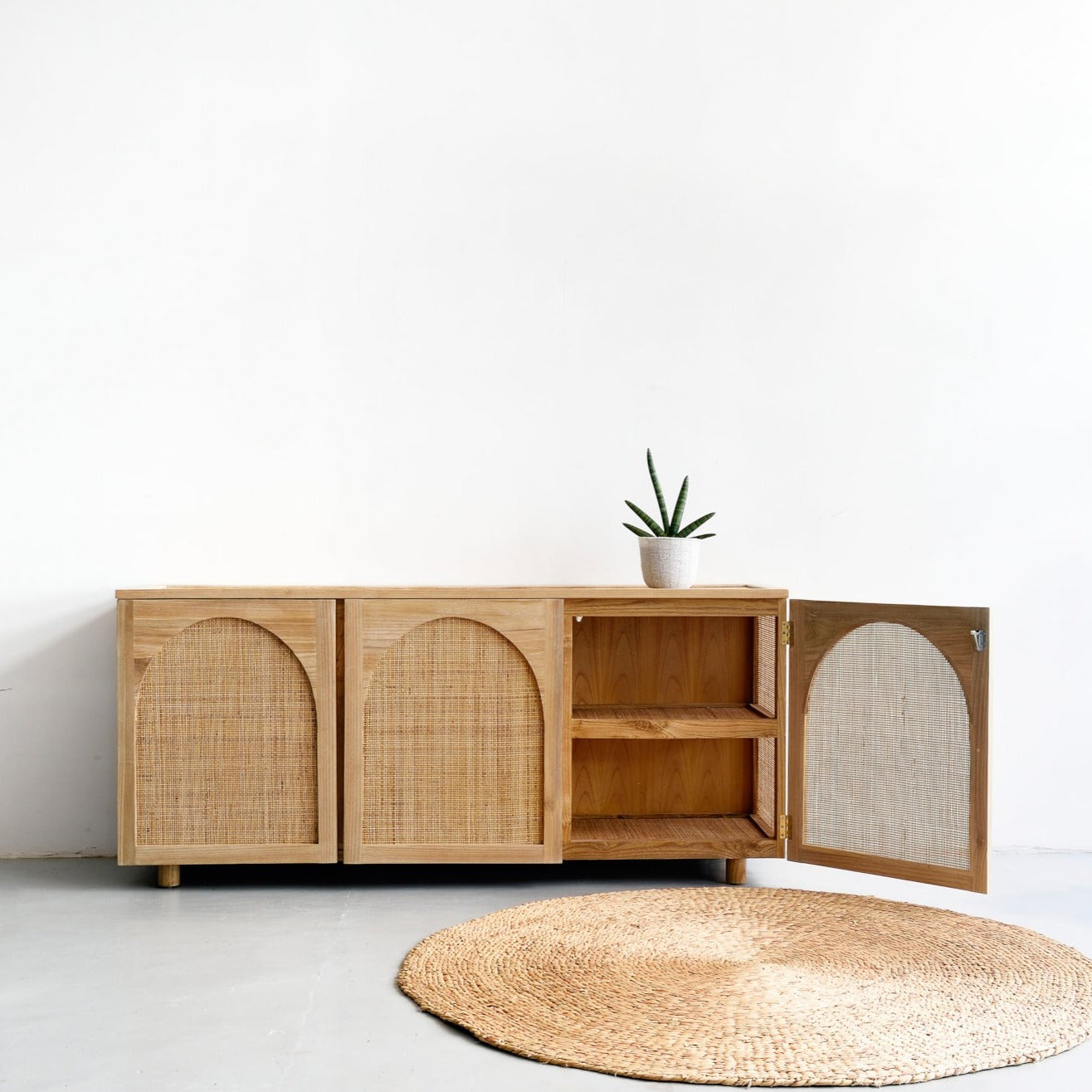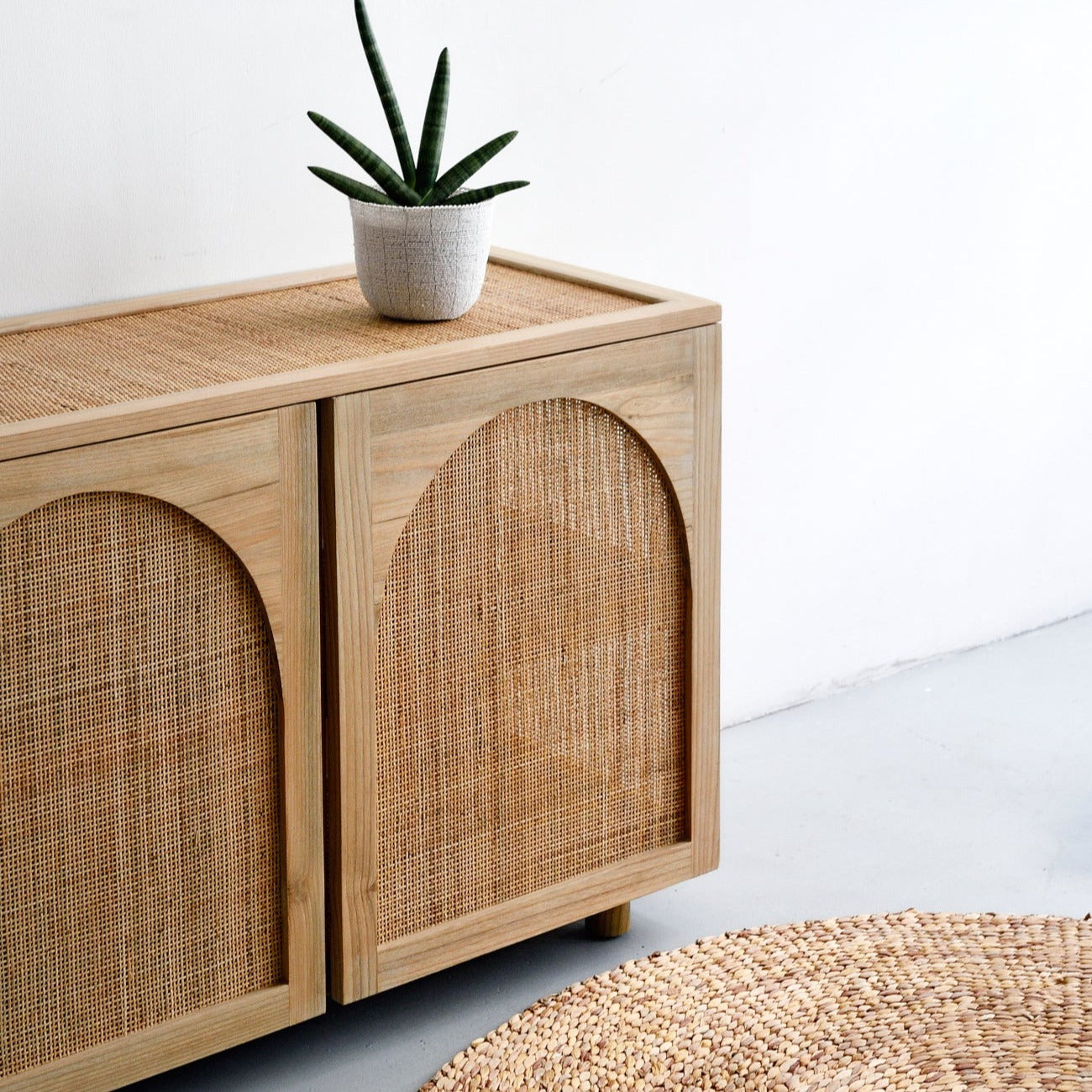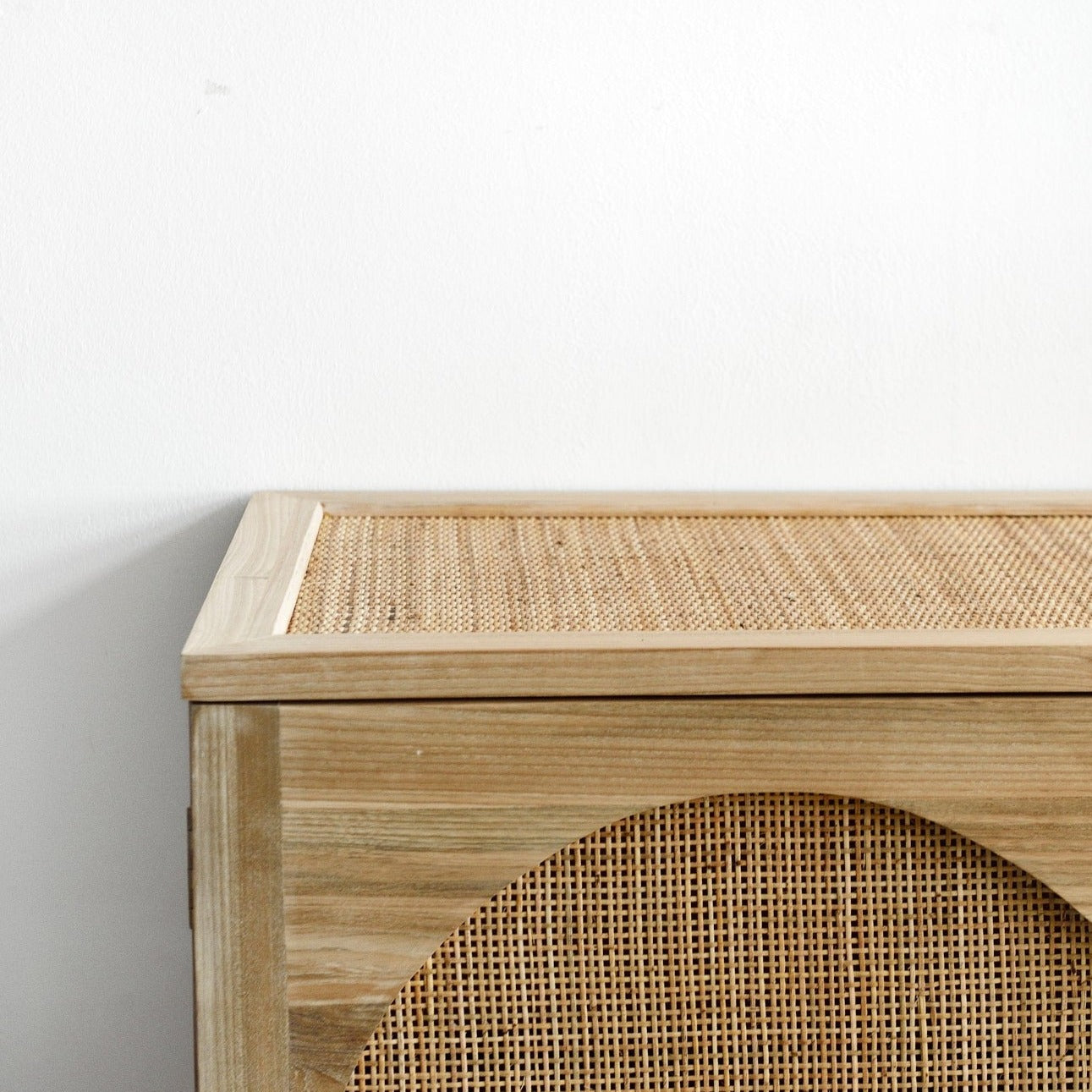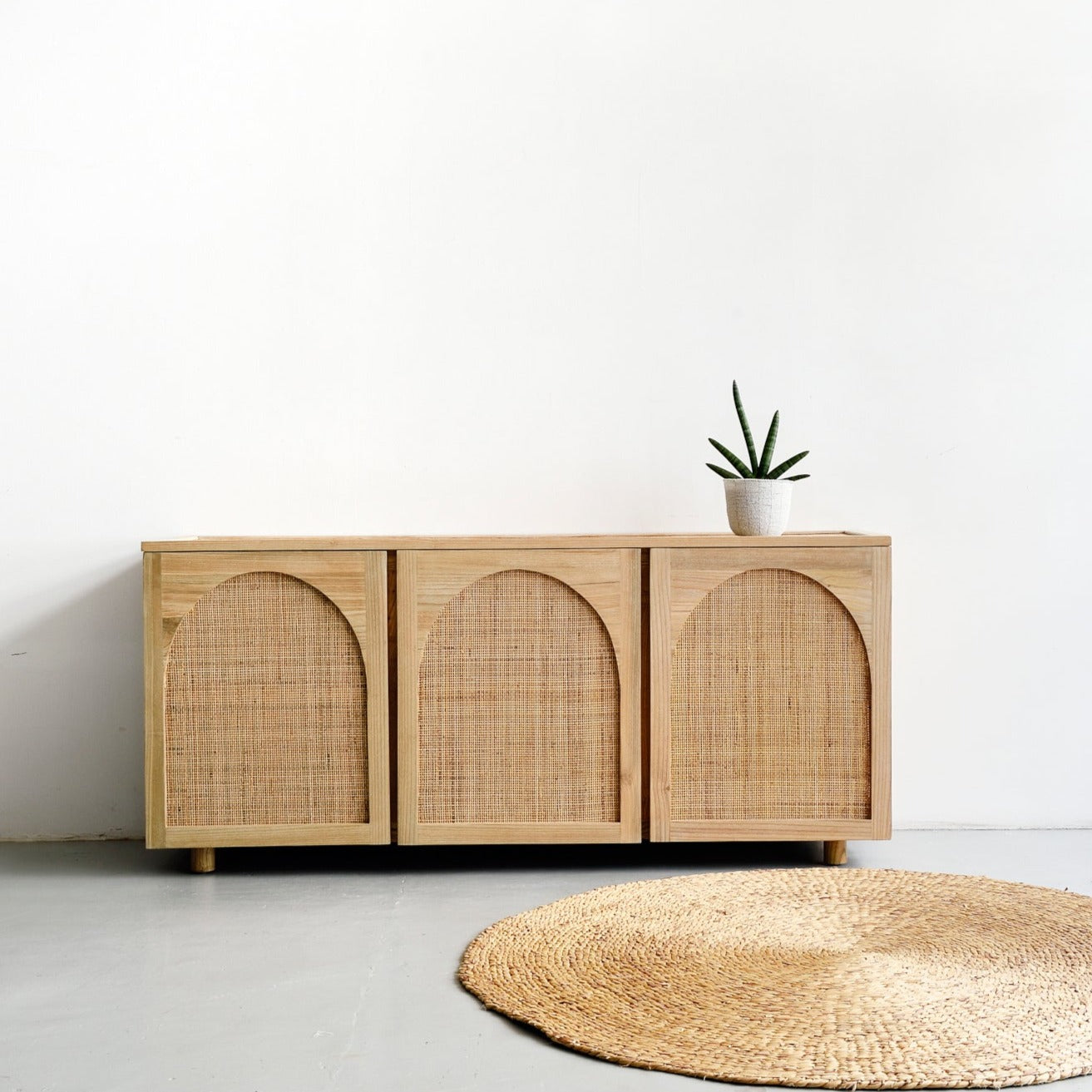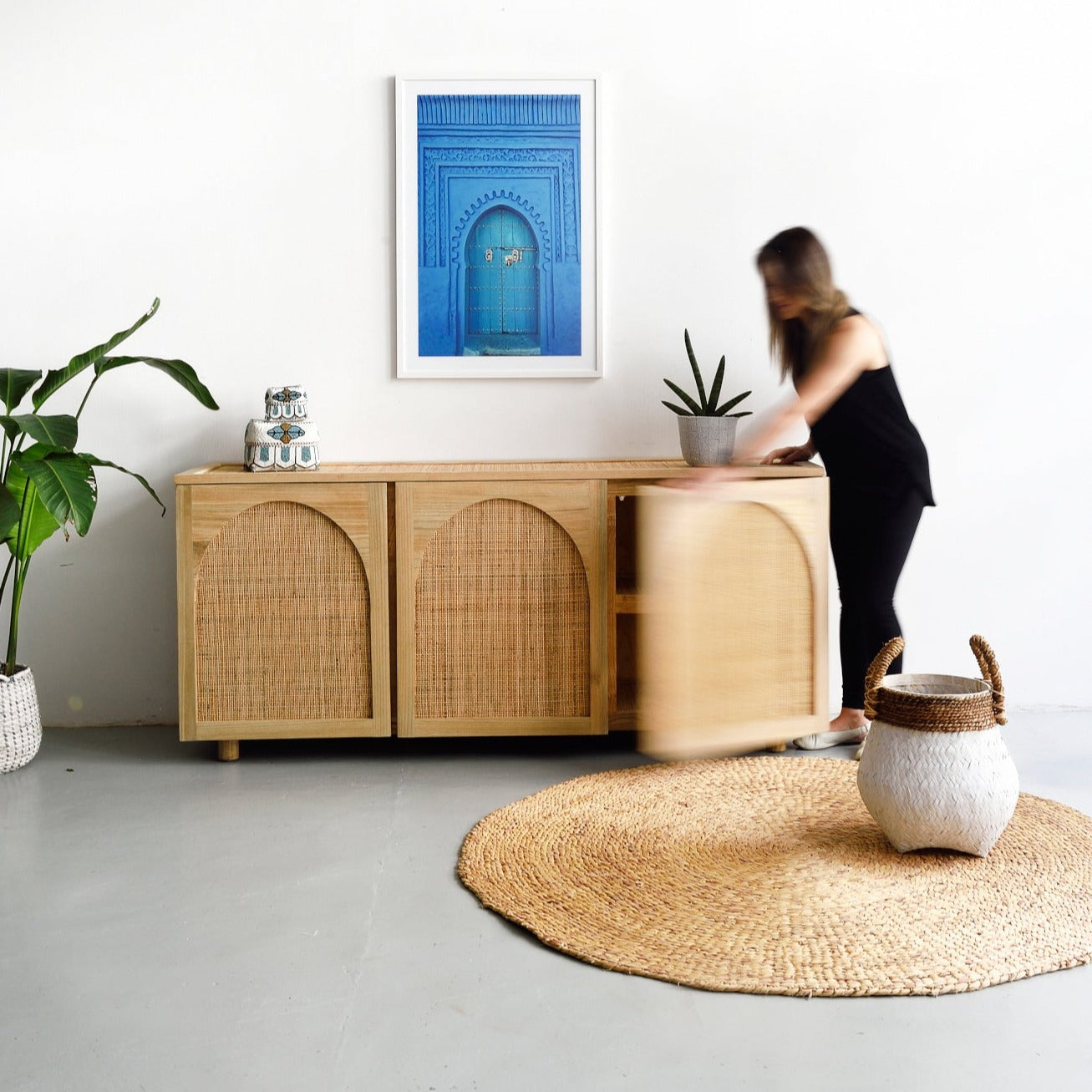 Why you'll love it
Introducing our stunning handwoven cabinet, crafted from natural rattan and Sungkai wood. This console is not just a storage solution, it's a statement piece that will elevate any room in your home. The intricate rattan weaving not only adds a touch of elegance, but also provides excellent ventilation, making it perfect for storing your dinnerware, shoes, or linens. Each cabinet is handmade in Indonesia, ensuring that every piece is unique and of the highest quality. The sleek design and natural materials make it a versatile addition to any decor style. To keep your cabinet looking its best, simply wipe the timber frame with a damp cloth and gently vacuum the rattan with a brush attachment. Invest in this beautiful piece and enjoy its beauty and functionality for years to come.
Free Delivery and Assembly

Sustainable

We prefer eco-friendly and sustainable materials.