Coffee & Side Tables
Ito Concrete Side Table - White
Regular price

Sale price

$119.00
Unleash the raw beauty of concrete with our Ito Cement Side Table - a bold and durable statement piece for your home or garden.
Features

- Glass-fiber Reinforced Concrete (GFRC) is a specific type of concrete that stands out from other materials such as concrete, poly resin, fiber stone, or GRC. GFRC has been specifically engineered to endure the wide-ranging weather conditions experienced globally, ranging from sub-zero temperatures to over 50 degrees Celsius

- It is a lightweight material, which makes it easier to transport, install, and handle during construction. This also means that it puts less stress on building foundations and other supporting structures

- GFRC is highly durable and resistant to cracking, chipping, and other forms of damage. This makes it ideal for use in high-traffic areas, where it is likely to be subjected to wear and tear



Dimensions

Diameter: 48cm / 18.9 inches
Height: 48cm / 18.9 inches
Handling and Care

- Clean your concrete product as you would to an exotic natural stone surface such as marble or onyx. For general clean up, use warm water and soft or microfiber cloth to clean the surface.

- For stubborn surface soils or stains, use a mild household cleaner or liquid soap (containing no abrasive, chlorine/bleach, or ammonium). A commercially available all-purpose / all-surface cleaner is appropriate.

- If products containing antibacterial or disinfectant agents are used, always test an inconspicuous area of the piece to ensure your cleaner is compatible with the finish.

- Always remove cleaning agent residue with a clean water and rinse immediately; then dry.

- Do not allow large standing water drops to air dry, or water spotting may occur.

- General food preparation and spills will not stain the concrete as long as the protective sealer coating is maintained. However, spills should be cleaned as soon as possible.

- Since concrete is a porous material, water spotting may occur, but generally disappears after it has time to evaporate. While intense heat will not harm the concrete itself, setting a hot object directly on the surface may weaken or discolor the sealer, thus exposing the raw concrete to future staining and fading.

- Always use trivets under hot pots and pans.

While the concrete is suitable for everyday use and food preparation, cutting and other abrasive activities should not be performed directly on the surface of the concrete. To prevent scratching on the surface or wear of the sealer coat, use cutting boards, and felt or rubber pads on the bottom of all heavy or rough objects that remain on the surface for a long duration (i.e. small appliances).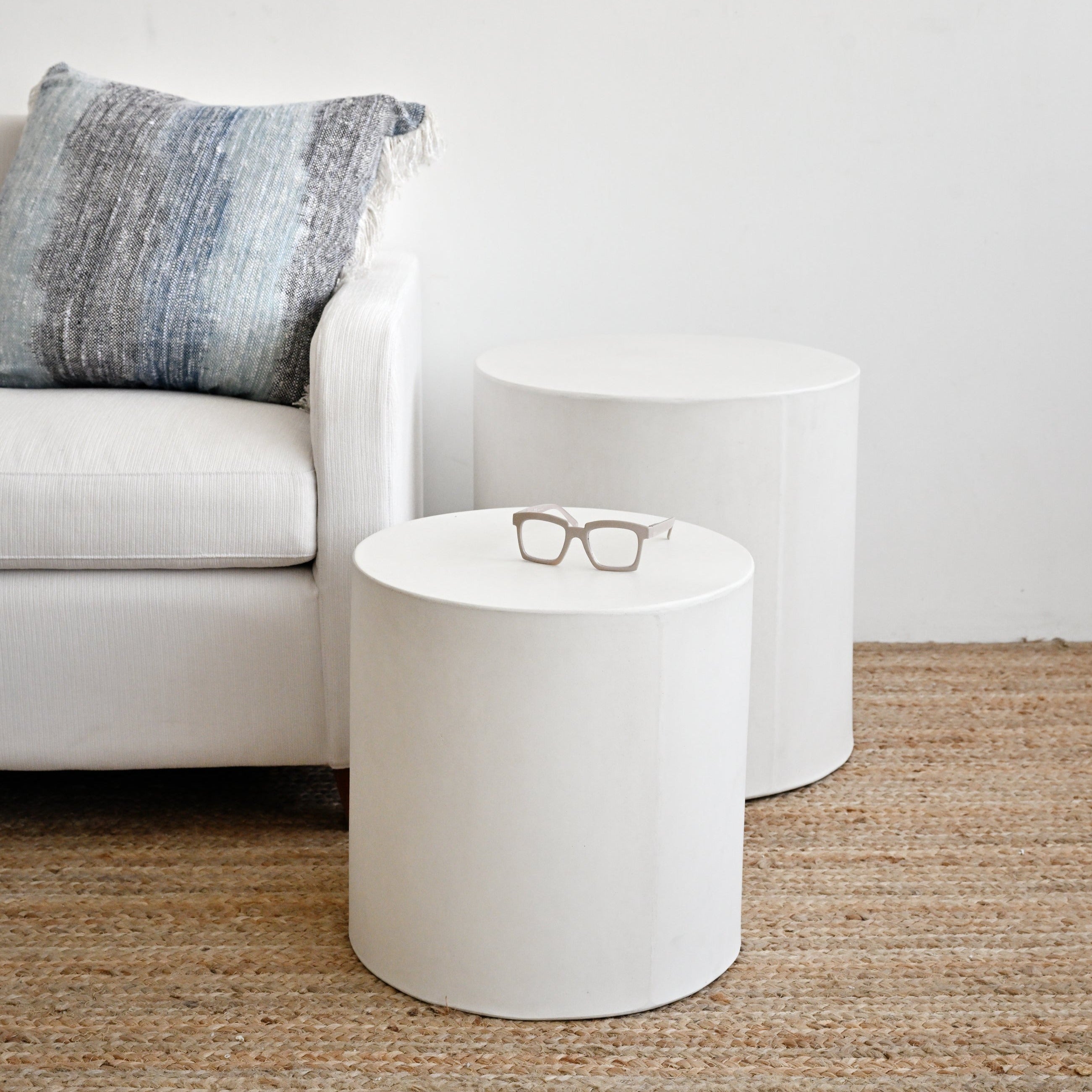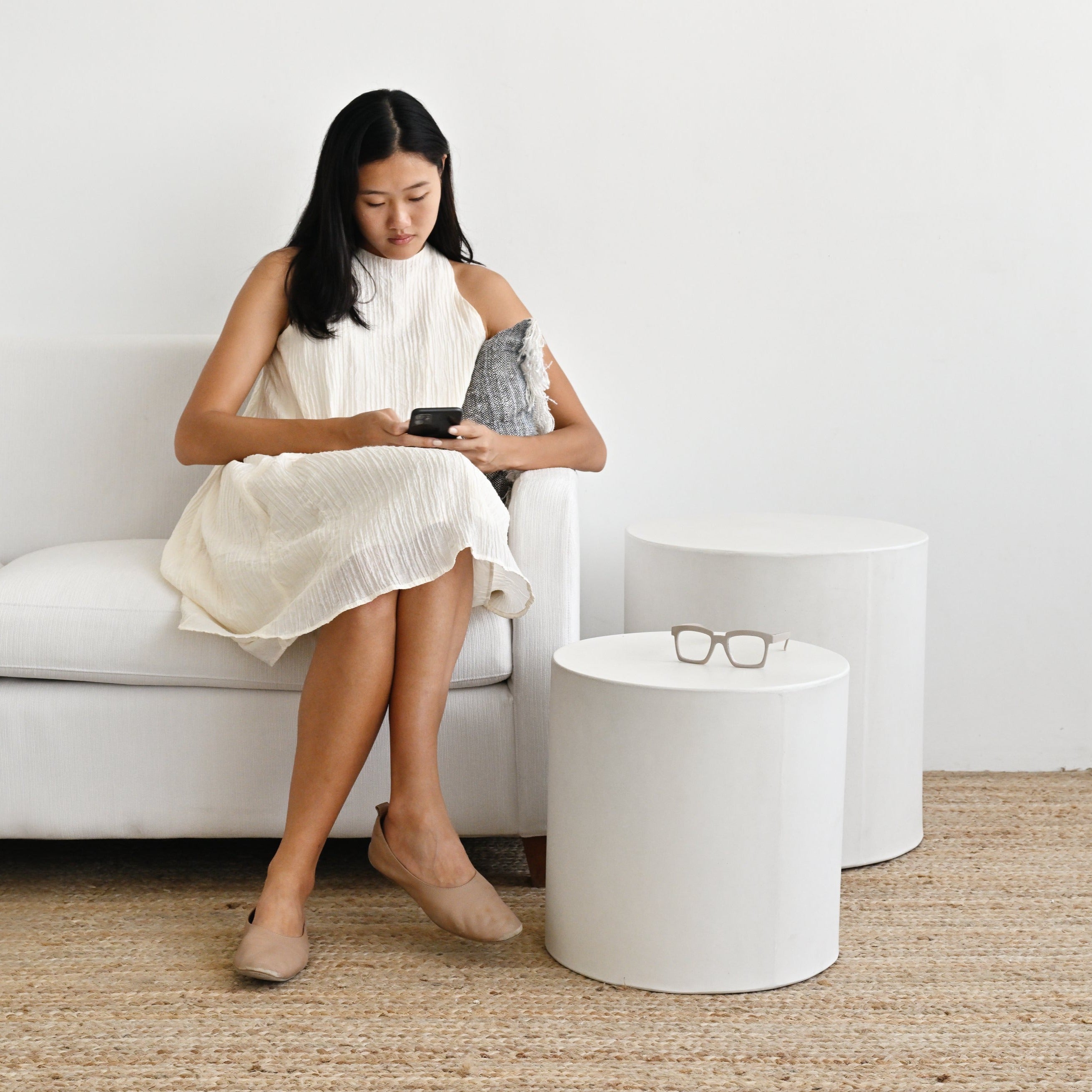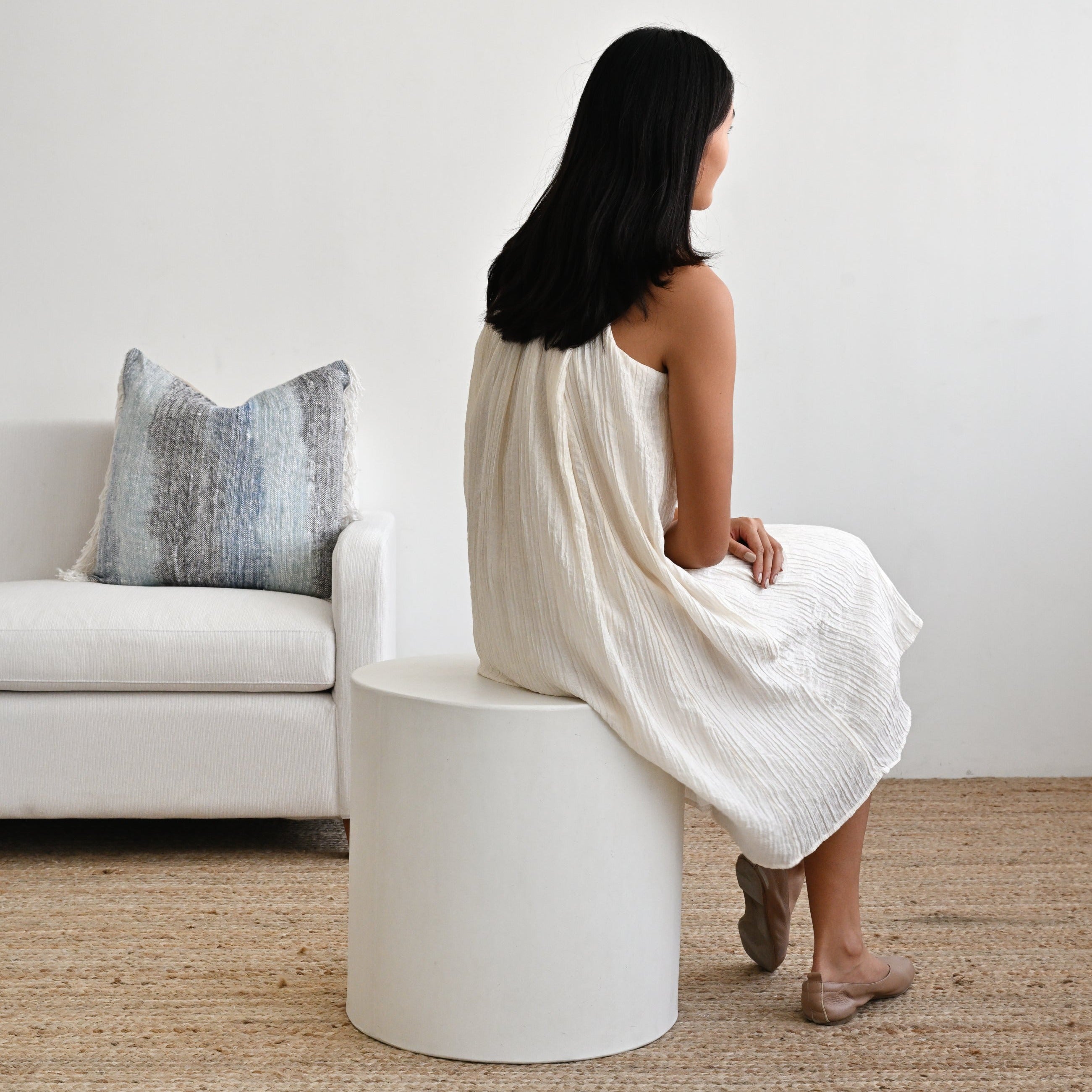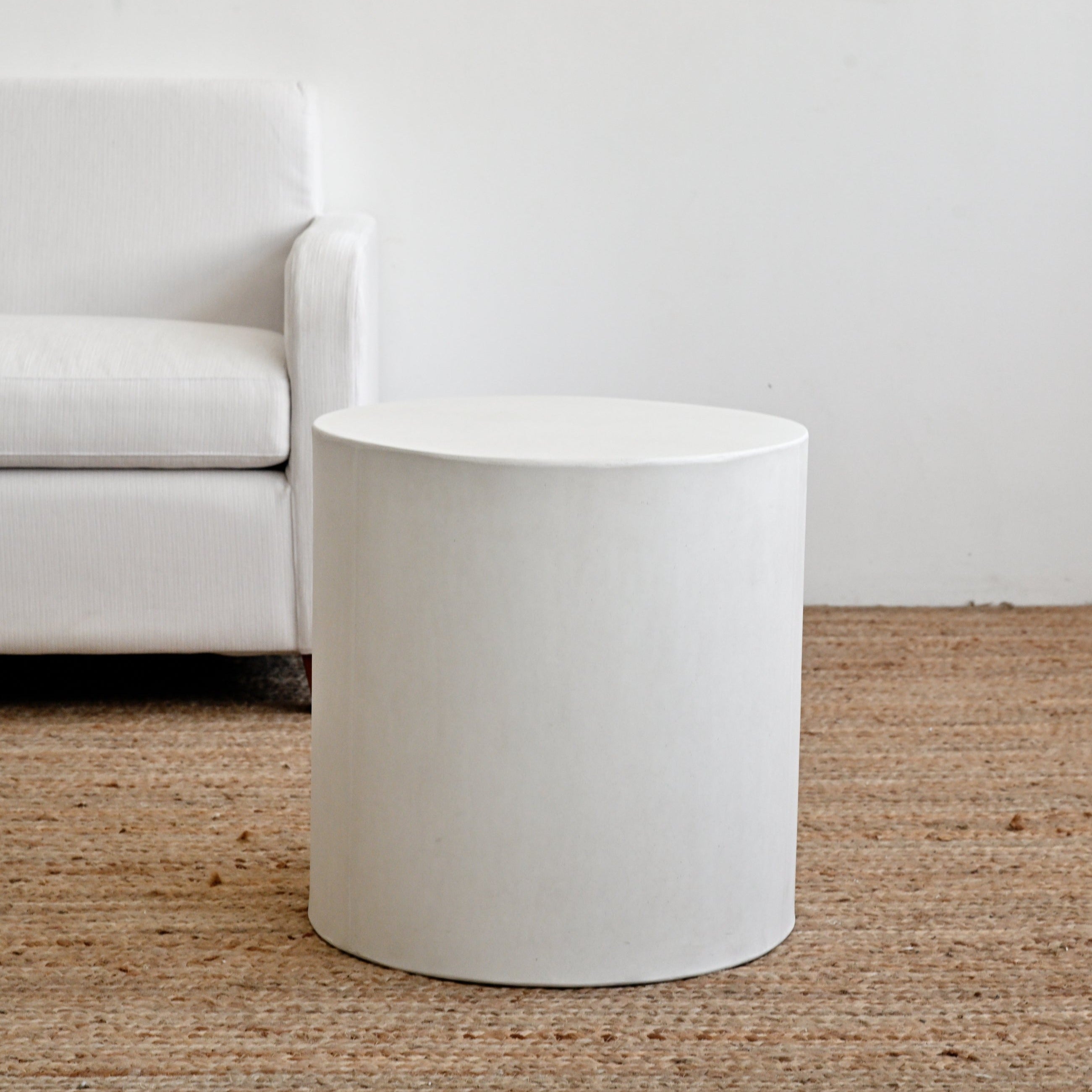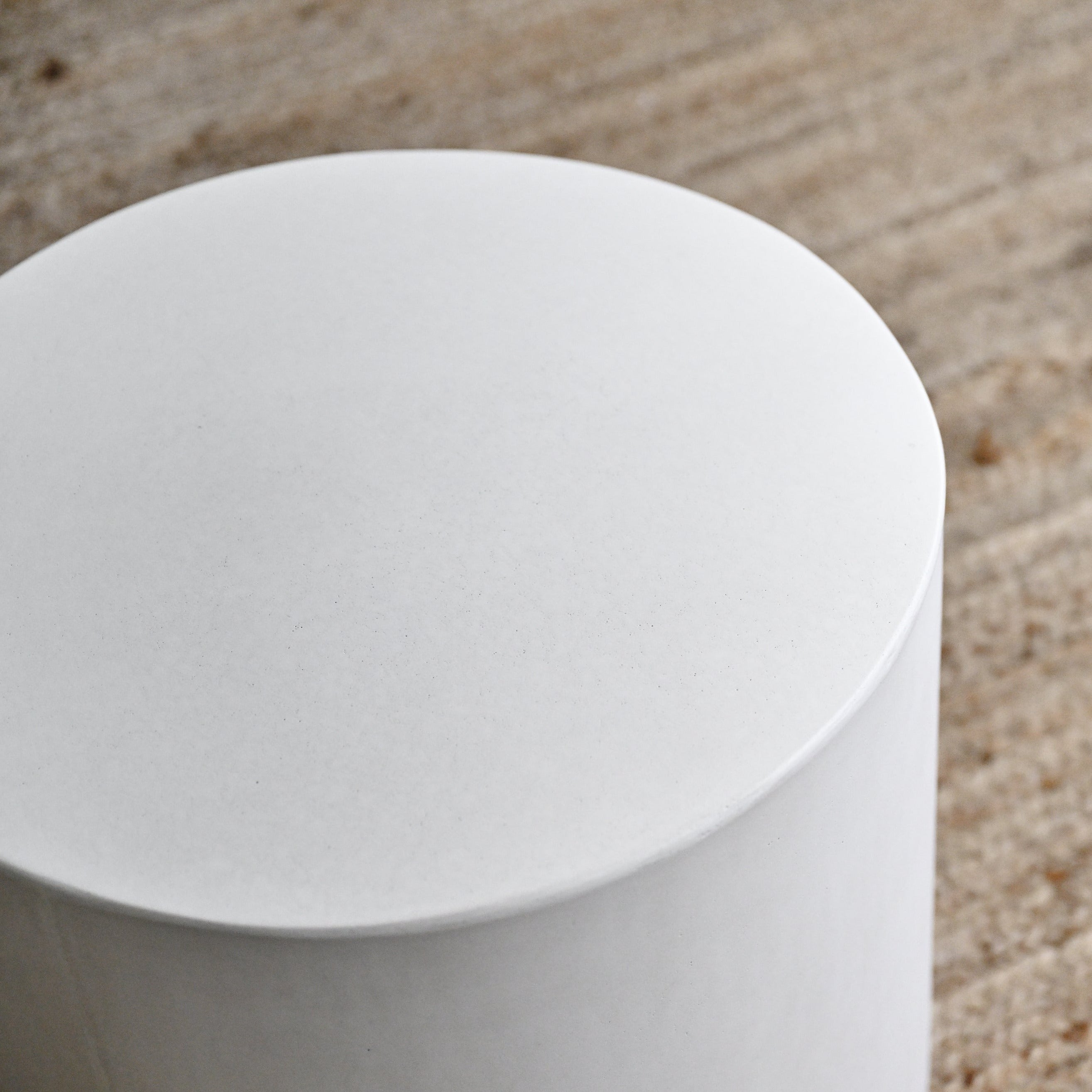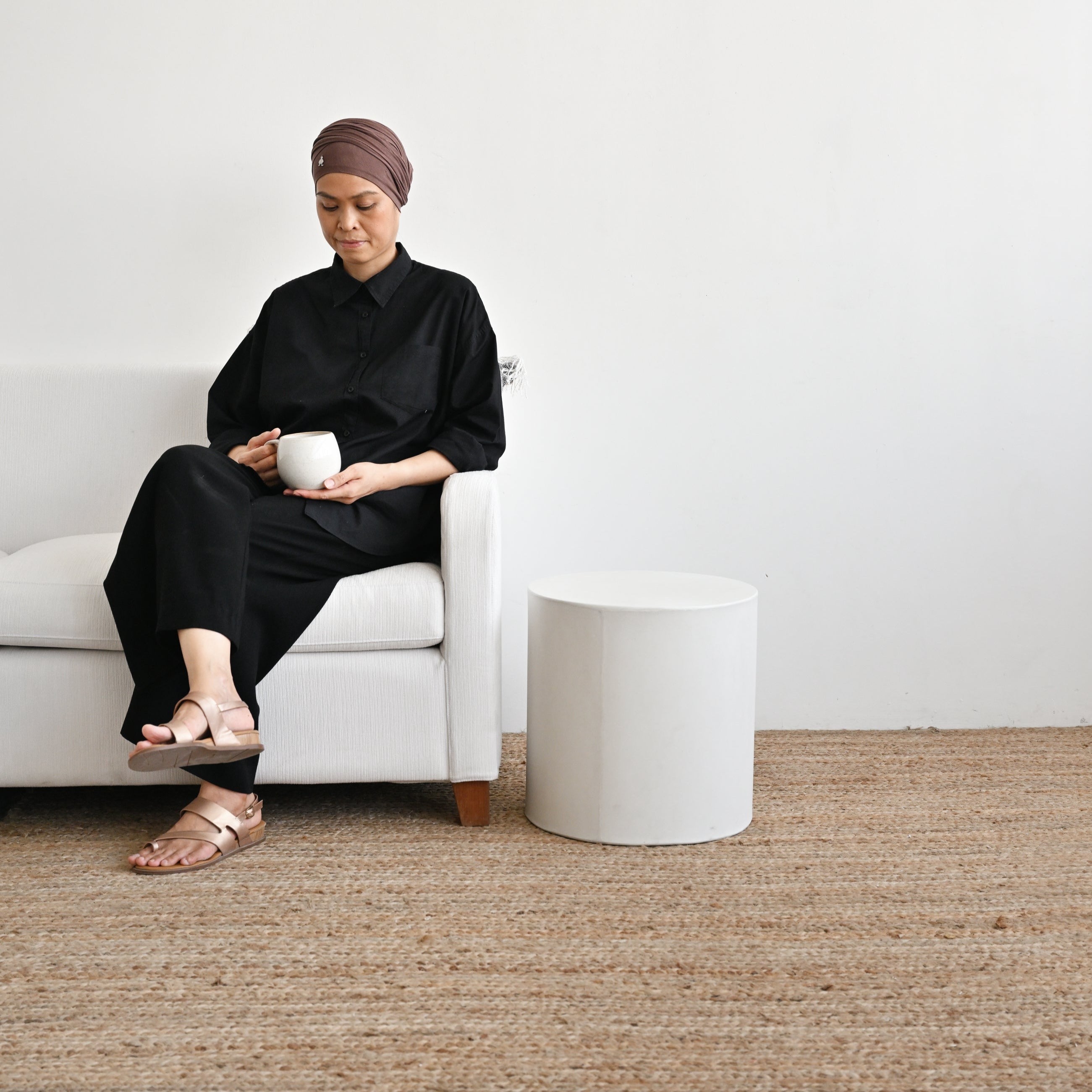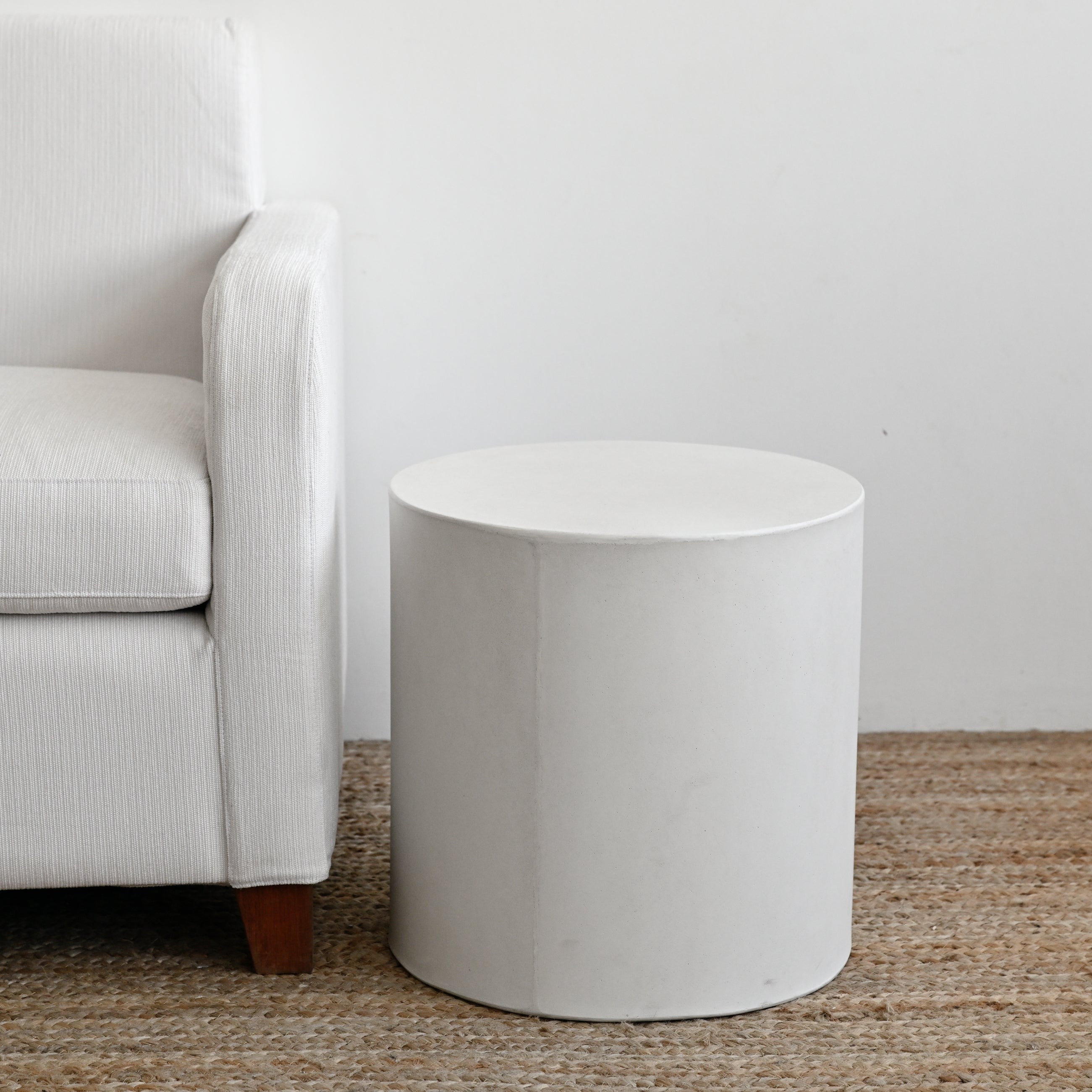 Why you'll love it
Introducing our Ito Cement Side Tables - the perfect addition to your modern and edgy indoor or outdoor space. This table boasts both strength and style, making it a standout piece in any room. Crafted with GFRC, a type of glass-fiber-reinforced concrete, this table is built to withstand any weather condition, from freezing temperatures to scorching heat. And with each batch of furniture produced, you can expect a unique tone and patina that will only get better with age and use. Embrace the natural imperfections of cement, which only add to the character of this stunning piece. Made in Vietnam, this table is a true work of art that will elevate any space it's placed in.
Free Delivery and Assembly

Sustainable

We prefer eco-friendly and sustainable materials.