Baskets
Kota 3 Tone Woven Basket
Regular price

Sale price

$49.00
Experience our unique collection of handwoven baskets from India, crafted from eco-friendly materials that stand alone as centrepieces or conversation-starting storage solutions in any eco-conscious home. Each basket, brimming with cultural authenticity, promises to inject a visually exciting and distinctive flair into your home.
Features

Visually stylish and practical
Made from eco-friendly materials by hand in India
Dimensions

Height = 25cm
Diameter = 24cm
Opening Diameter = 23cm
Handling and Care

Spot clean or vacuum with a soft brush attachment.
Do not wash or submerge in water.
Avoid keeping in spaces that are damp as moisture can cause mould to grow.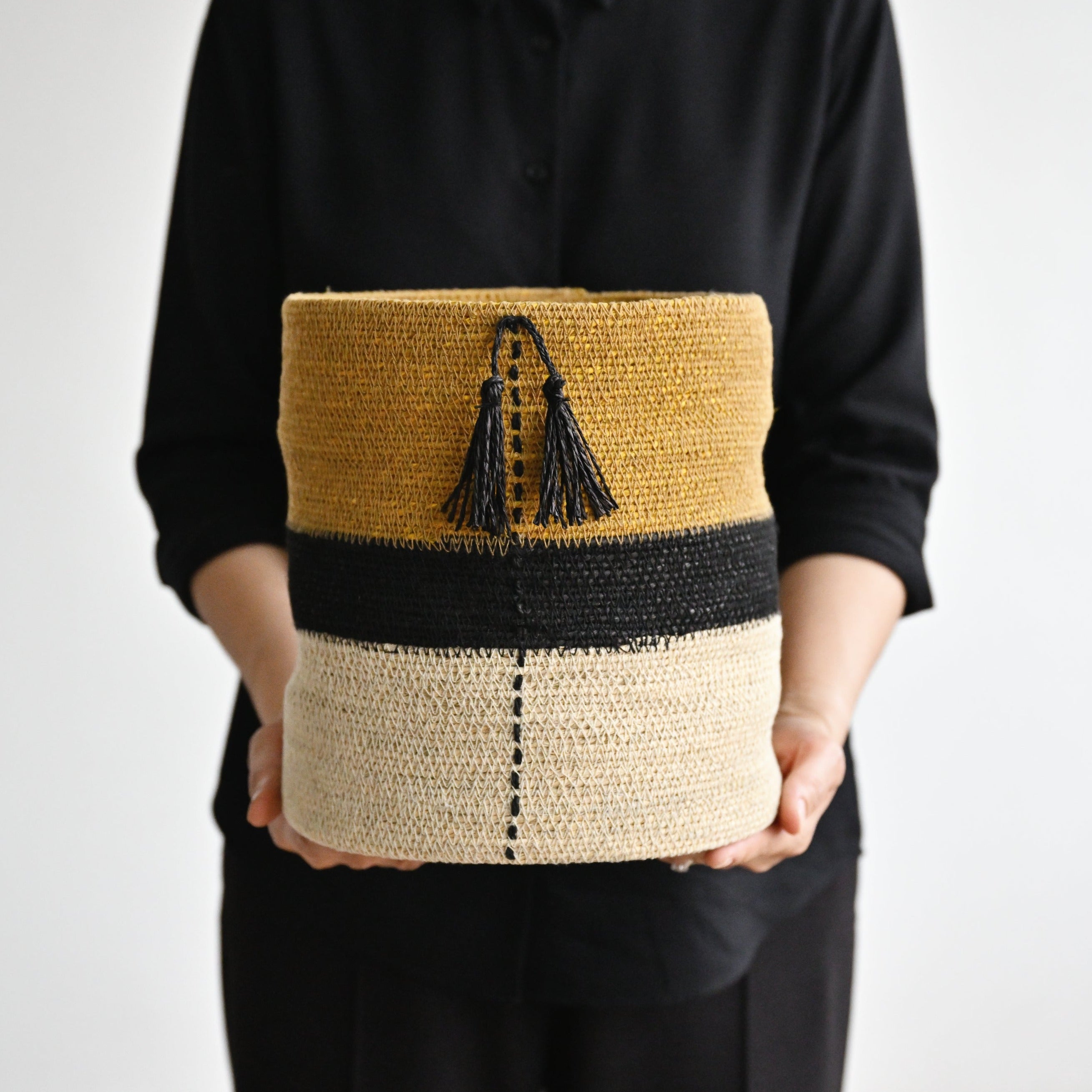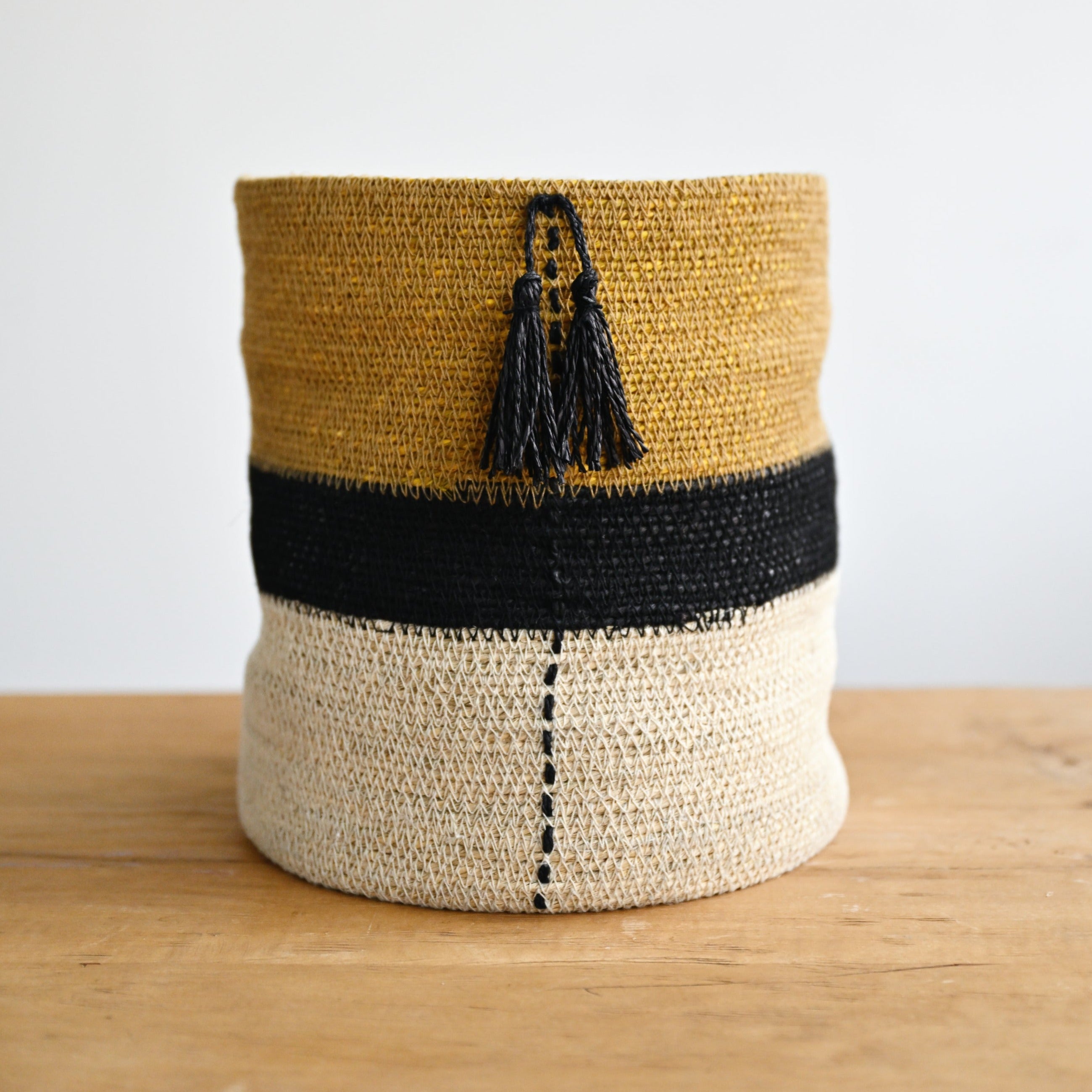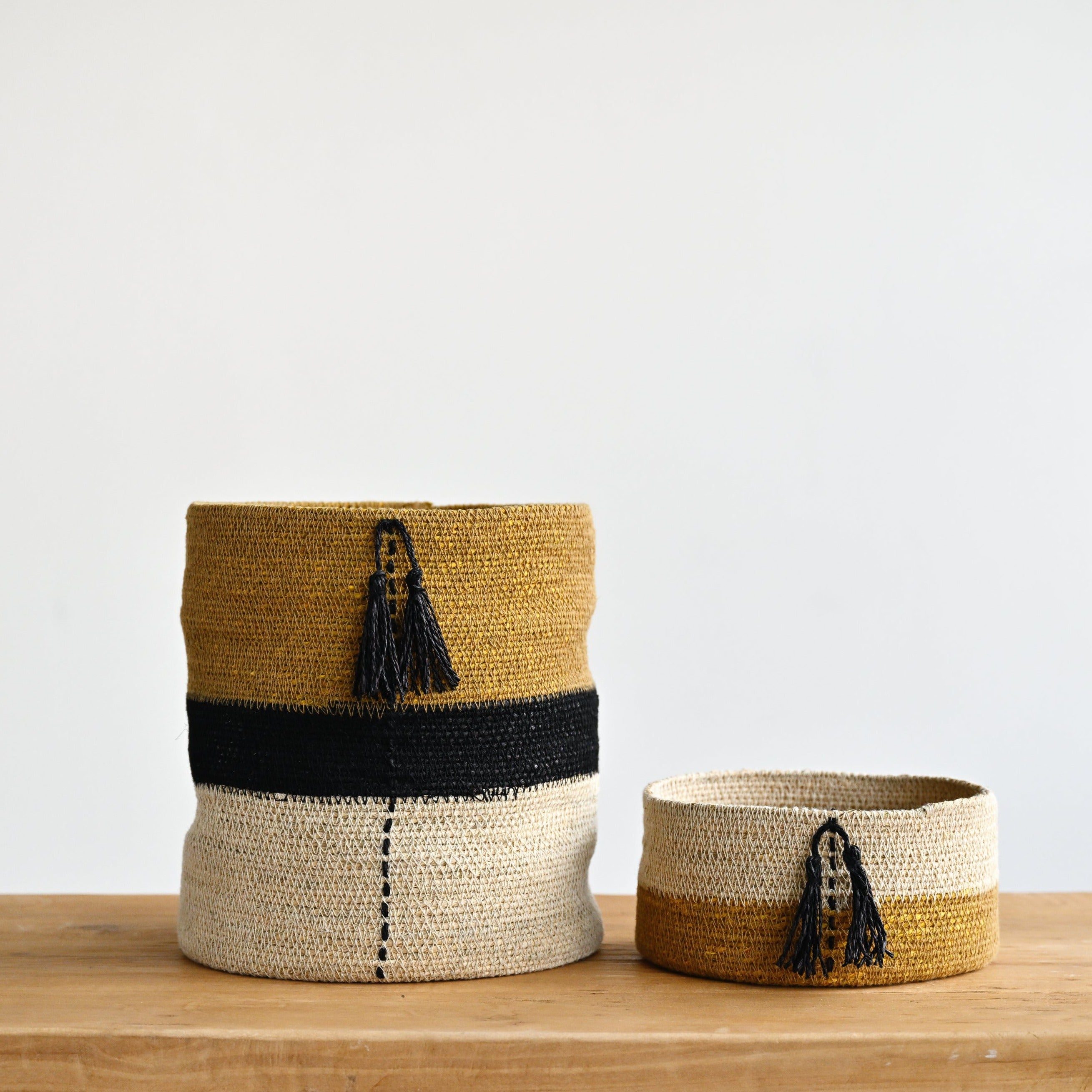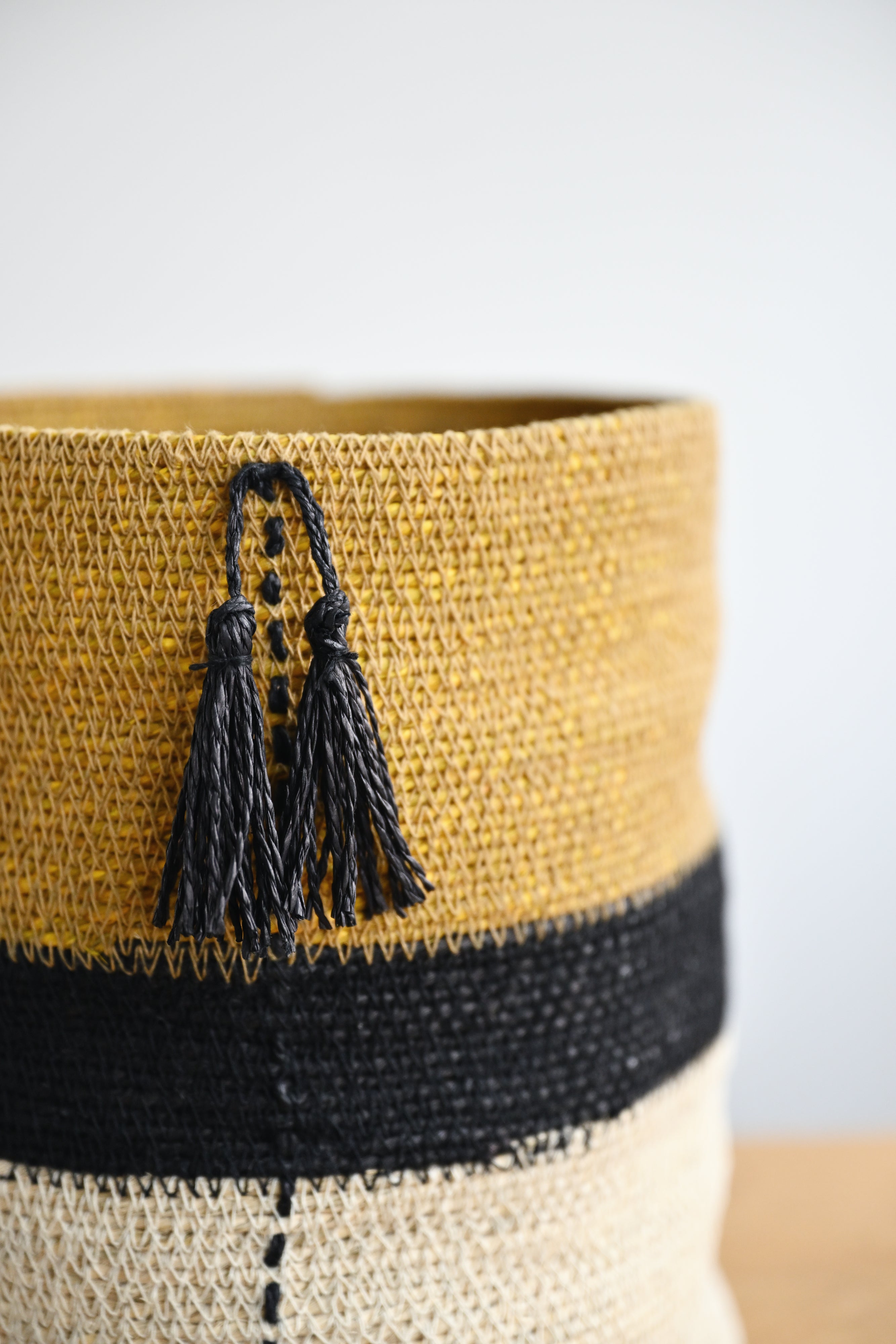 Why you'll love it
Celebrate the fusion of sustainability and style with our unique range of handwoven baskets, sourced straight from India. These baskets are the handiwork of skilled artisans who've harnessed traditional weaving techniques across generations. Fashioned from planet-friendly materials like cotton and jute, our baskets couple eco-consciousness with on-trend design. Offered in various sizes and styles, they are stylish, practical fixtures for any style of home. Every basket in our range is one-of-a-kind, with slight differences in colour and texture that give your space a cool, personalised vibe. From the bold impact of larger pieces to the detailed charm of smaller weaves, our baskets bring a fresh and unique edge to your interior. Use them to organise your space in style, perfect for storing everything from cozy throws and your favourite reads to potted greens and floral accents. Or, let them shine on their own, adding an earthy, tactile touch to any room. We're thrilled to present this innovative collection of handwoven baskets from India, a place where creating with natural materials has been ingrained in the culture for hundreds of years. These baskets aren't just functional and fashionable, but each tells a story. We trust that they will resonate with your trendy lifestyle as much as they do with ours.
Free Delivery and Assembly

Sustainable

We prefer eco-friendly and sustainable materials.