Dining Room Furniture
Molly Dining Table in Black - L240cm
Regular price

Sale price

$1,990.00
Elevate your dining experience with Molly, the captivating dining table that effortlessly combines sleek modernity with rustic charm.
Features

- Sleek black finish and modern shape
- Slightly rustic texture on top for a unique look
- Seating capacity of 6-8 people for ample space
- Crafted with utmost precision for a lasting impression
- Blends contemporary elegance with practicality and style
- Made from a blend of reclaimed Bayor, Bindi, and Acasia wood, all embracing sustainability
Dimensions

Length: 240cm / 94.5 inch
Width: 110cm / 43.3 inch
Height: 78cm / 30.7 inch
Handling and Care

- Avoid placing hot or wet items directly on the table surface; use coasters or placemats to protect the finish.
- Clean regularly with a gentle cleaner and a soft cloth to remove dust and fingerprints.
- Avoid using abrasive cleaners or solvents that may damage the table's finish.
- Periodically check and tighten any loose screws or bolts to maintain stability.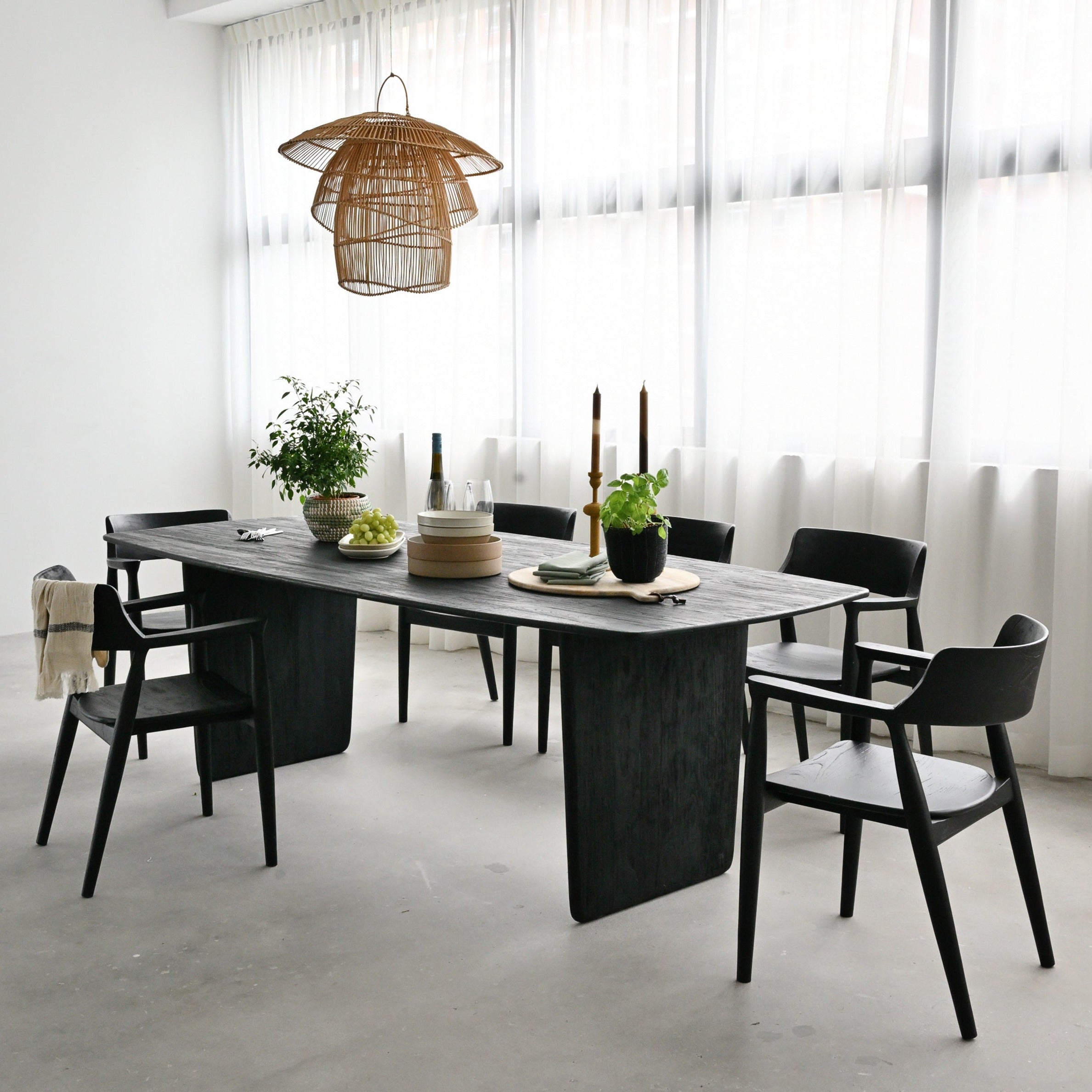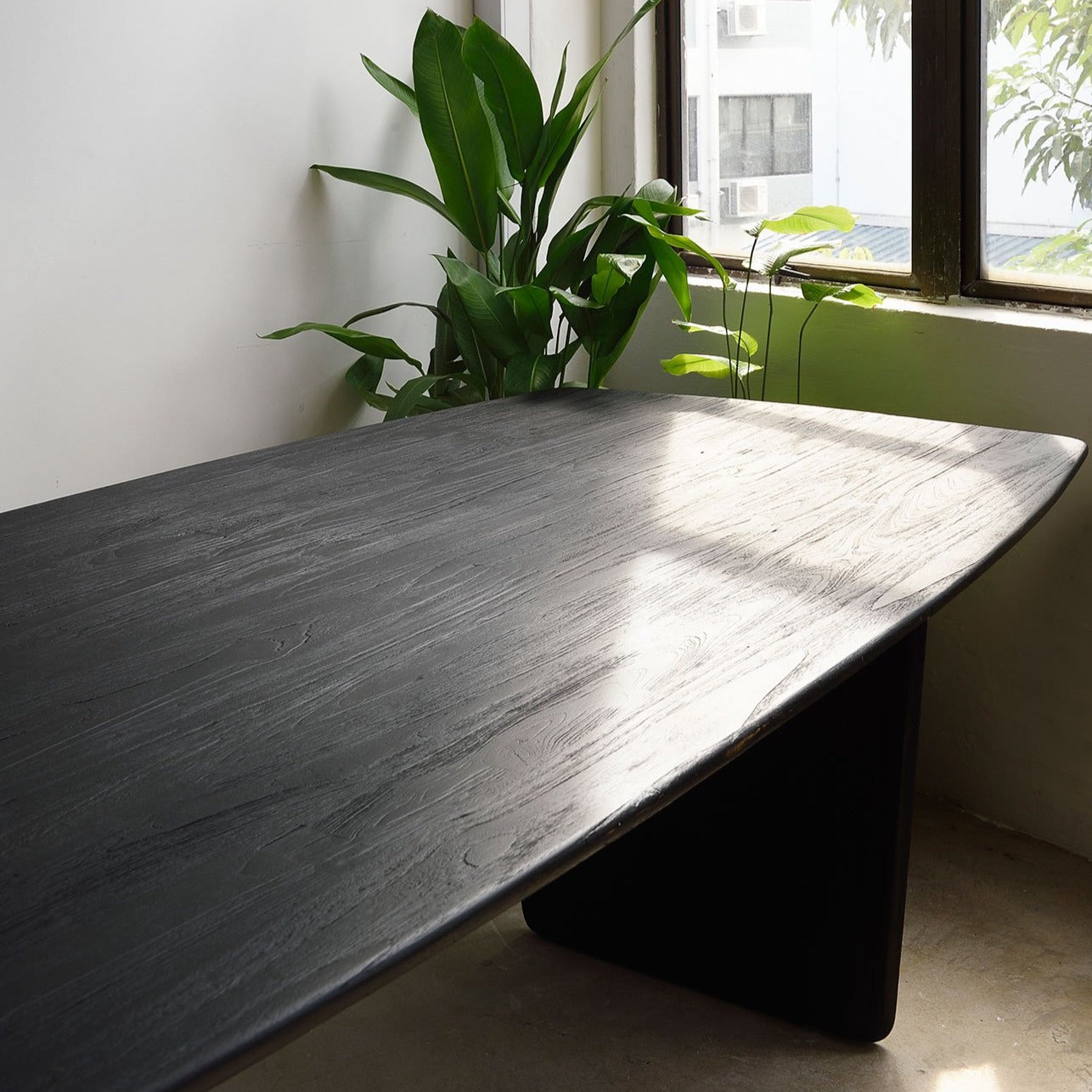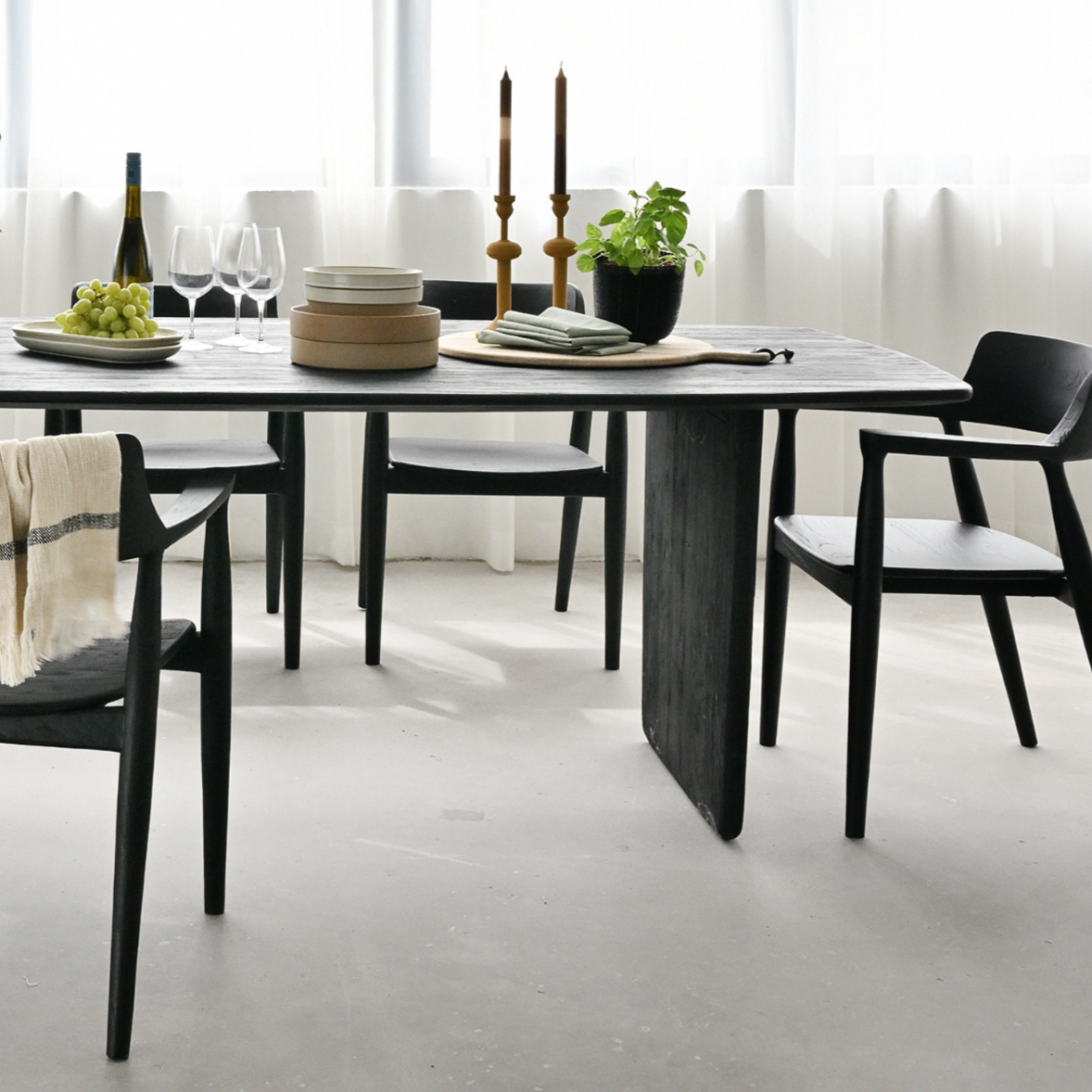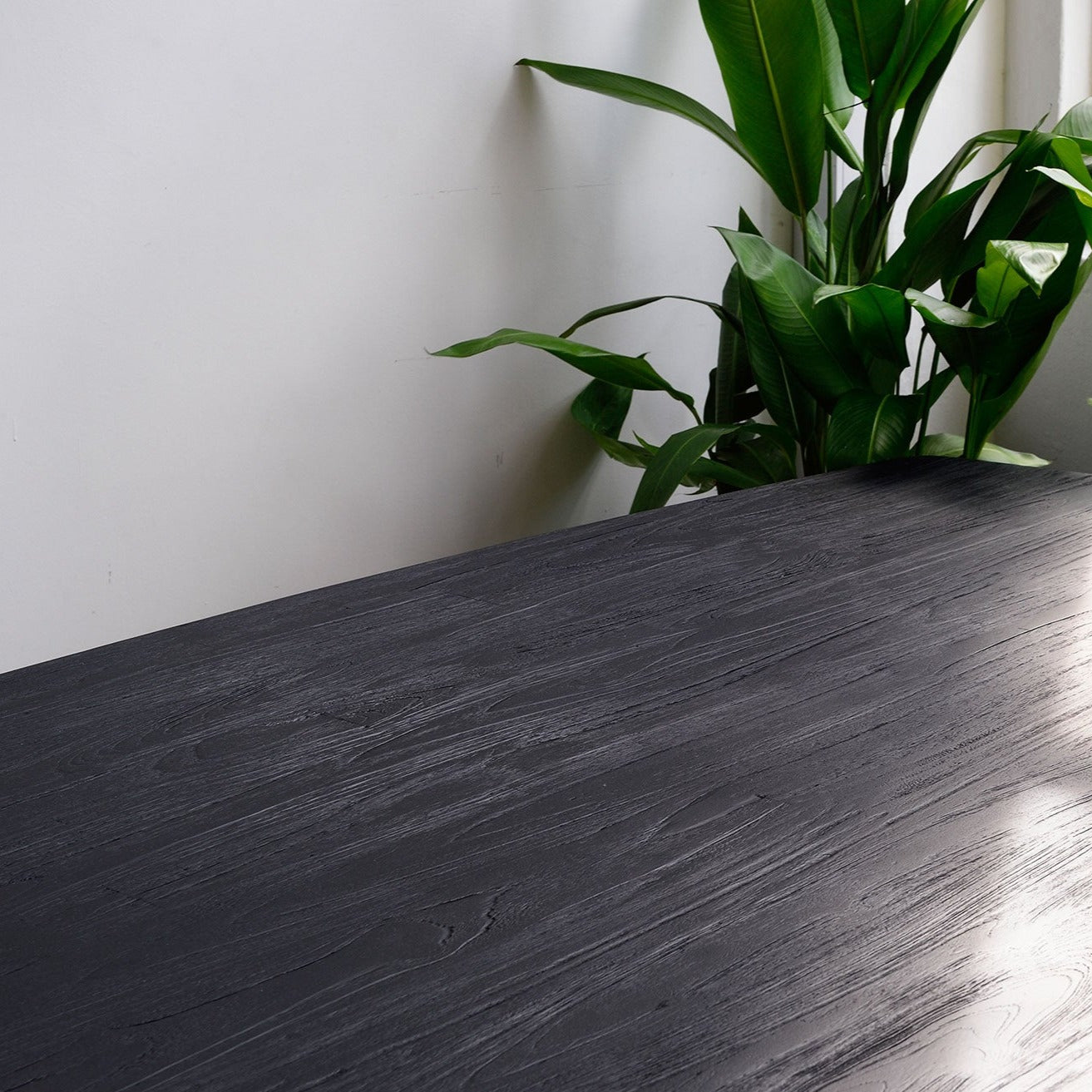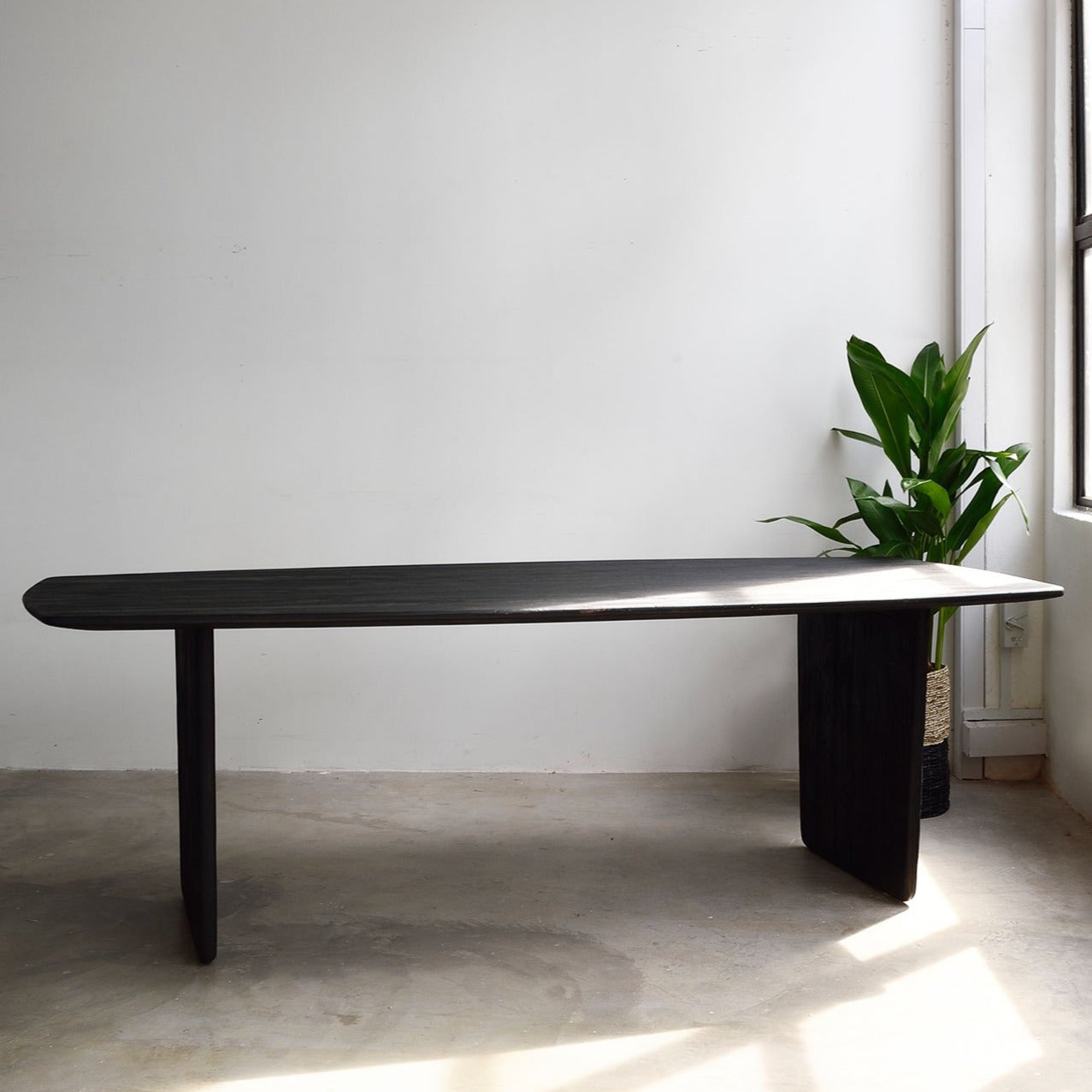 Why you'll love it
Transform your dining space and elevate your dining experience with our mesmerizing Molly Dining Table. The sleek black finish and modern shape effortlessly blend with the slightly rustic texture on top, creating a true statement piece that exudes contemporary elegance. Crafted with utmost precision, this table is designed to leave a lasting impression on your guests. From grand dinner parties to intimate meals for two, this table sets the stage for unforgettable moments. With a seating capacity of 6-8 people, it offers ample space for your loved ones to gather and enjoy unforgettable moments together. Embrace practicality and style in your home with Island Living's stunning Molly Dining Table.
Free Delivery and Assembly

Sustainable

We prefer eco-friendly and sustainable materials.