Dining Room Furniture
Nordika Dining Table
Regular price

Sale price

$1,990.00
Elevate your dining game with the sustainable and stylish Nordika Dining Table. Handmade with reclaimed teak and sleek black metal legs, it's the perfect centerpiece for any occasion.
Features

- Handmade in Indonesia from reclaimed teak wood. Reclaimed teak wood is not only eco-friendly, but provides a textured finish that gives the piece a sleek yet rustic look

- The wood will naturally age over time, giving the table a rustic look and feel which adds to the table's uniqueness and charm

- Can be used outdoors if kept undercover (away from rain and direct sunlight) in areas with sufficient ventilation

- Variations in the texture of wood is normal, and should be embraced as part of the unique beauty of this natural material. These variations are not flaws but rather add character and personality to the furniture, making each piece one-of-a-kind
Dimensions

Length: 210cm / 82.68in
Width: 100cm / 39.37in
Height: 77cm / 30.31in

Length: 240cm / 94.49in
Width: 100cm / 39.37in
Height: 77cm / 30.31in

Handling and Care

- To clean stains, wipe down with a damp cloth. You may use mild diluted soap detergent but ensure it dries thoroughly

- Clean up spots and spills quickly as they may stain the wood.

- You may apply a teak oil, furniture wax or teak sealant to protect against stains and marks. However please note that these may darken the natural colour of the teak wood

- Ensure there is sufficient ventilation where the item is stored. Do not store in areas with high humidity, as mould may occur

- Avoid direct sunlight and exposure to harsh outdoor conditions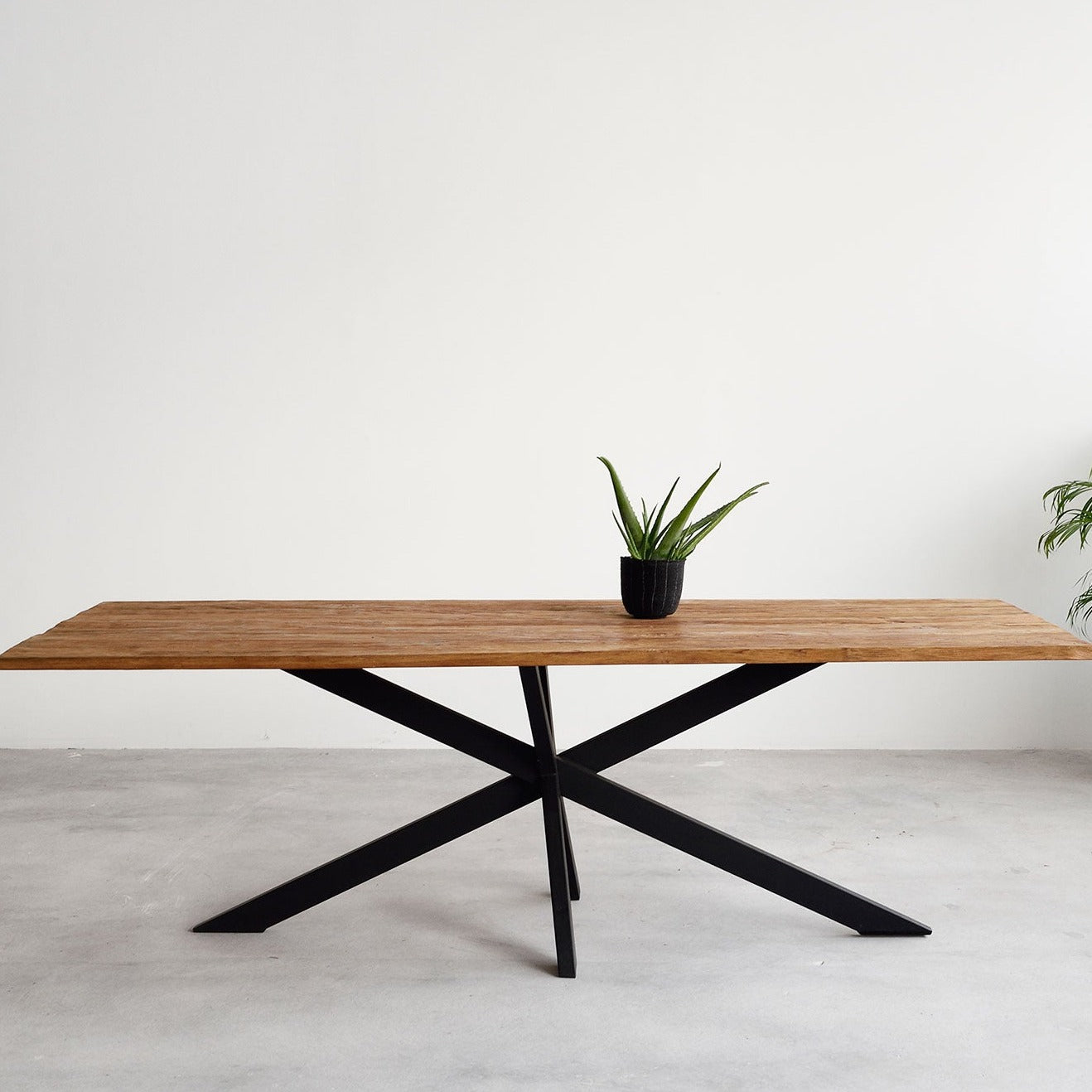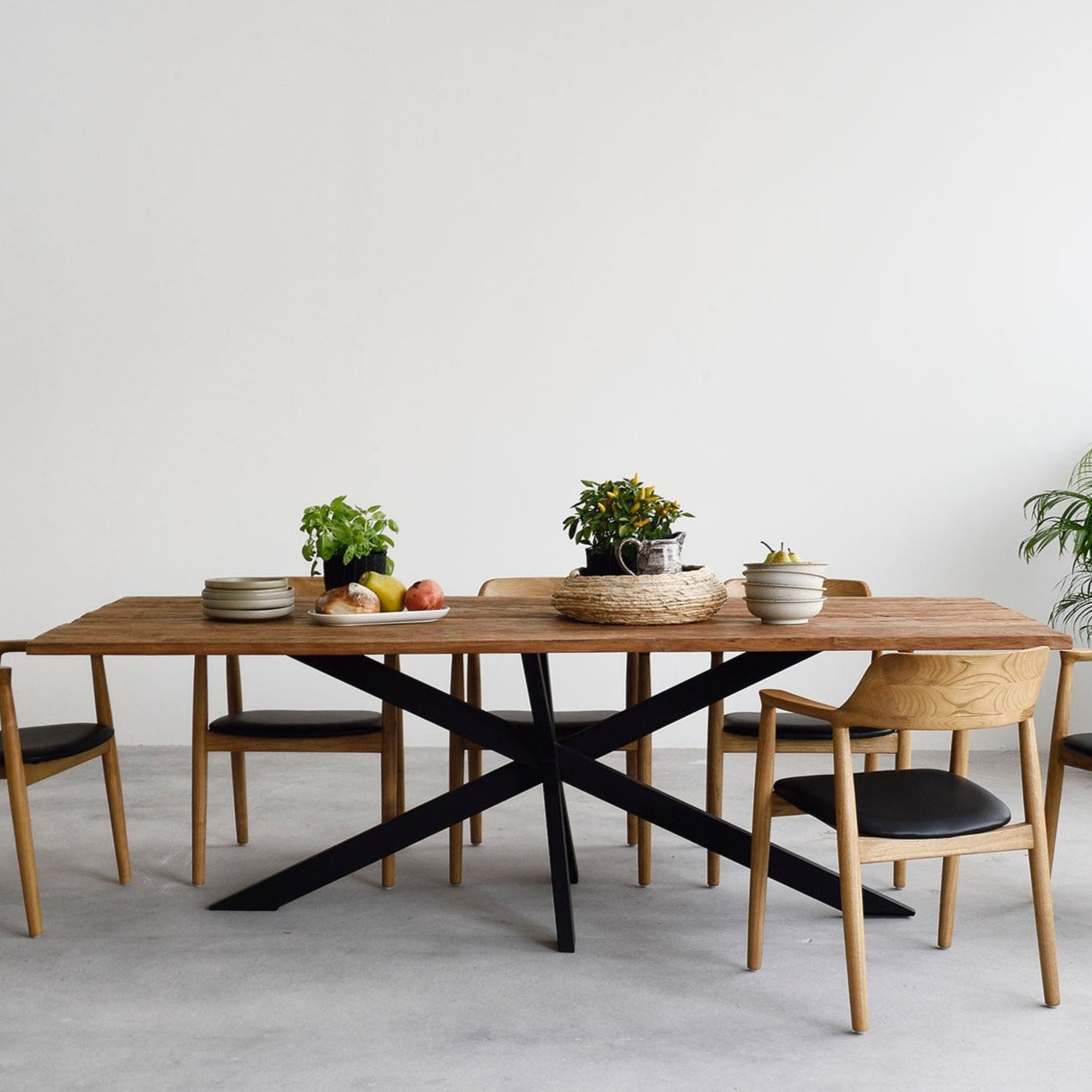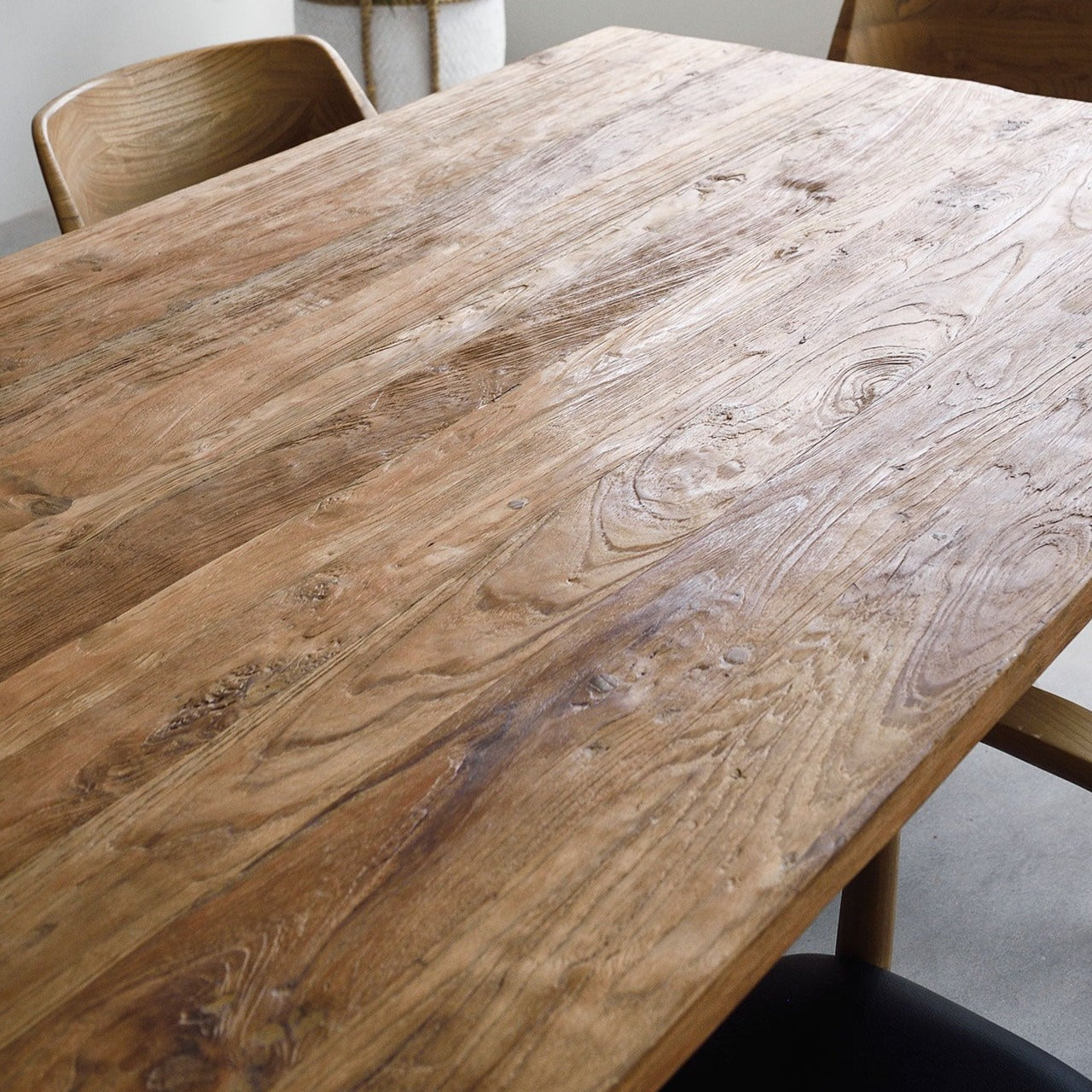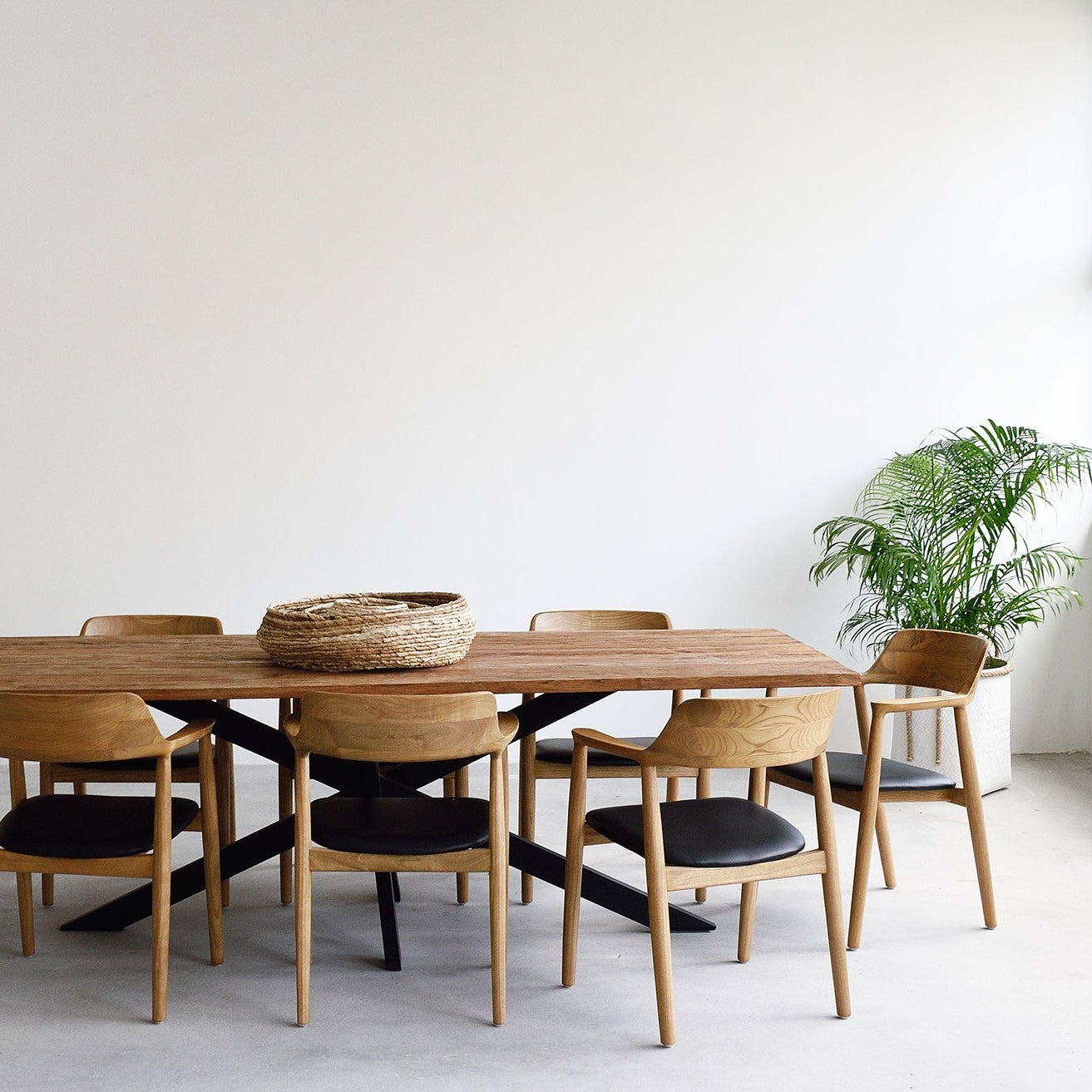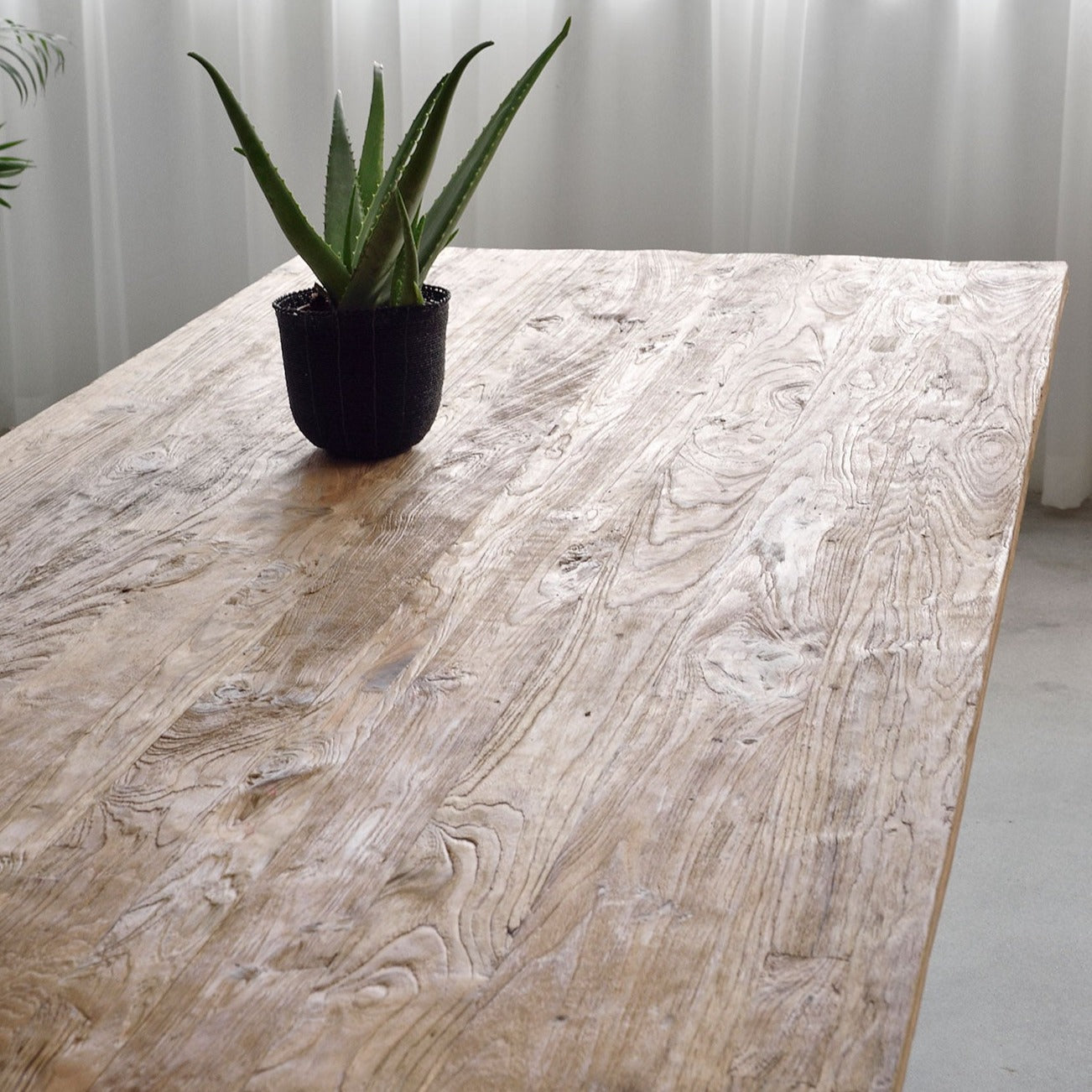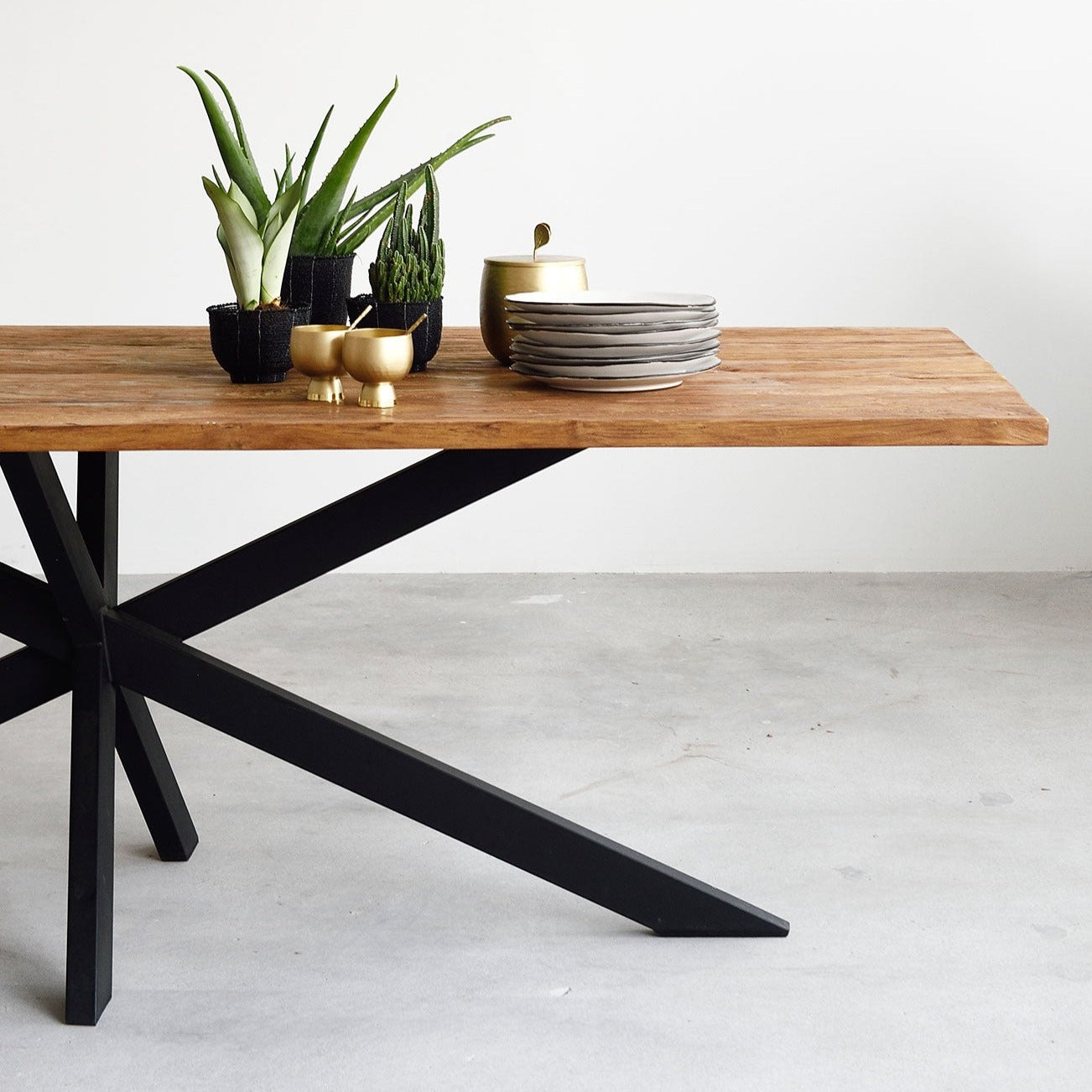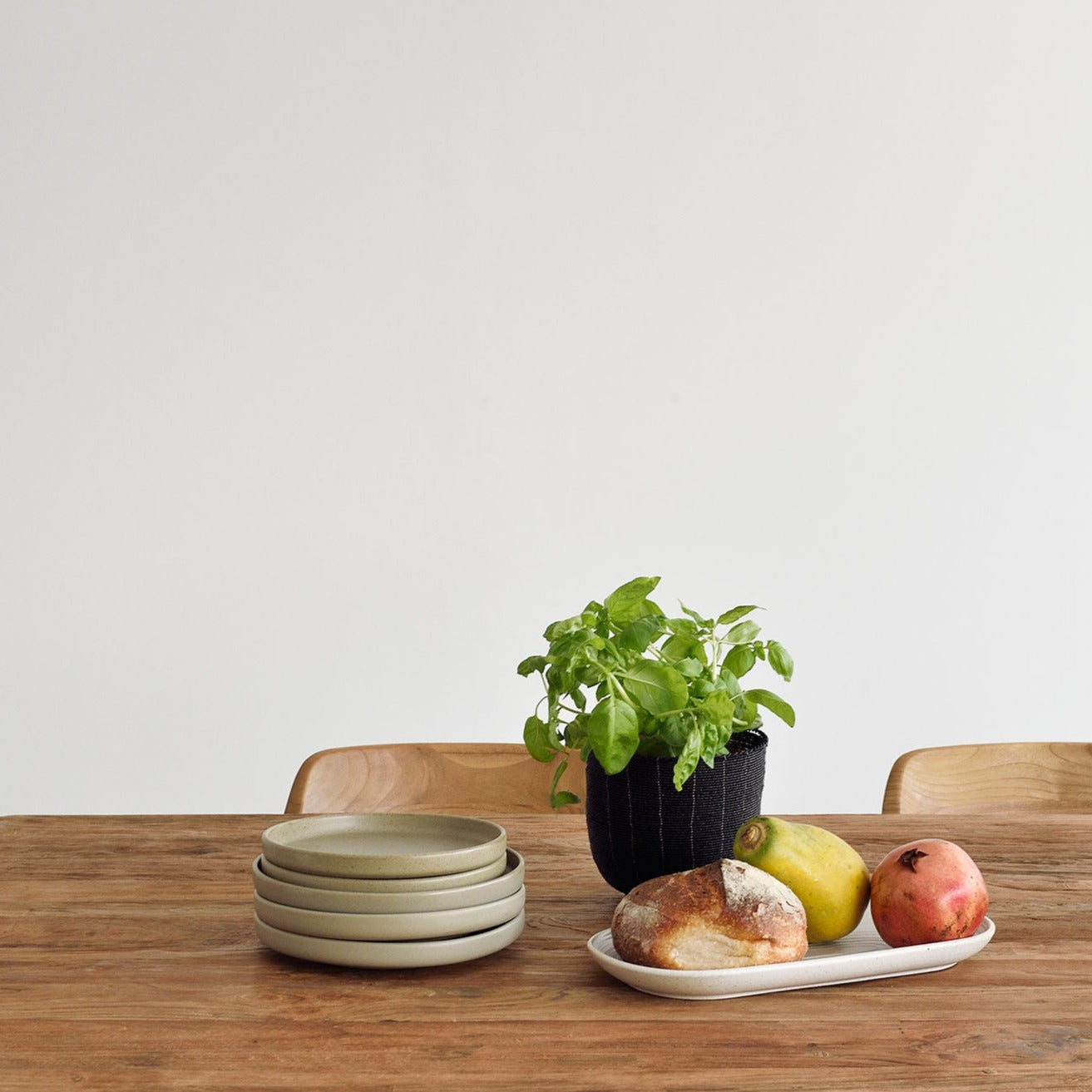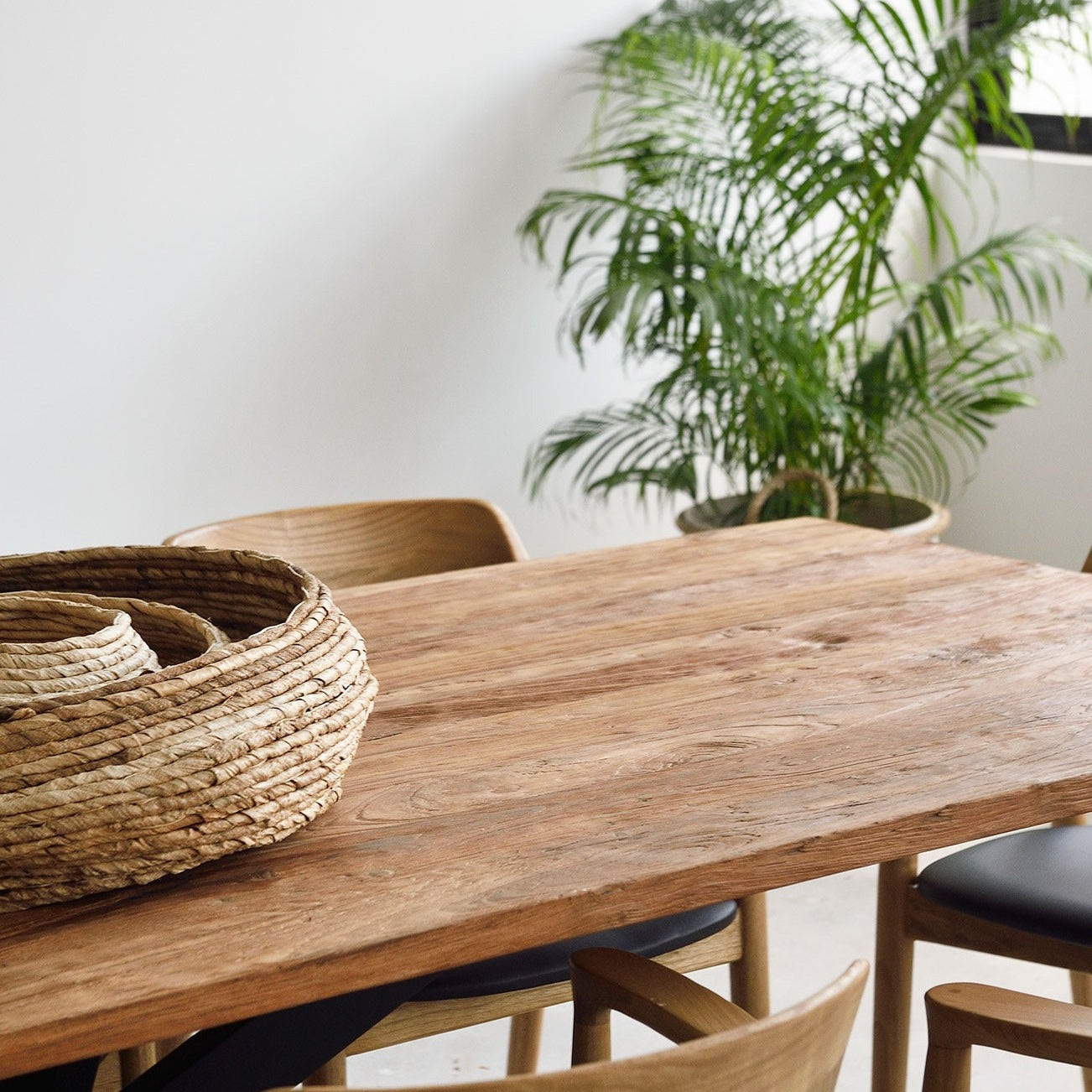 Why you'll love it
Elevate your dining experience with the Nordika Dining Table. Crafted from reclaimed teak, this table is not only sustainable but also built to withstand the test of time. The sleek black powder-coated metal legs add a modern touch, giving it a unique and sophisticated look that will impress your guests. Whether you're hosting a dinner party or enjoying a family meal, the Nordika Dining Table is the perfect centerpiece for any occasion. Handmade in Indonesia, this table is available in two sizes to fit your space. To keep your Nordika Dining Table looking its best, we recommend using coasters to prevent stains, scratches, and etch marks. Any spills should be wiped up immediately to avoid staining the surface. For oil and food stains, use a mild dishwashing soap and water, wiping the entire piece down with the soapy solution and following up with a clean dry cloth. With its unfinished timber, the beauty of the grain is brought out, making each table unique. Remember, timber is a natural product that responds to its environment, so try to avoid sudden extreme variations in temperature. Enjoy your meals in style with the Nordika Dining Table.
Free Delivery and Assembly

Sustainable

We prefer eco-friendly and sustainable materials.