Back in Stock
Pulau Rattan Mirror
Regular price

Sale price

$159.00
Indulge in the allure of island paradise with our mesmerizing arched wall mirror, where nature's beauty meets affordability and durability for a truly transformative home sanctuary.
Features

- Captivating arched wall mirror with a lustrous rattan frame and plywood backing
- Handmade with care in Indonesia, embodying practicality and sustainability
- Convenient attached hook for easy installation
- Generous dimensions offer a spacious reflection, enhancing any room with light and openness
- Affordable and durable, allowing you to transform your home into an island-inspired sanctuary
Dimensions
Handling and Care

- To clean the rattan frame, use a soft, dry cloth or a feather duster to gently remove any dust or debris.
- Avoid using harsh cleaning chemicals or abrasive materials, as they may damage the natural finish of the rattan.
- To maintain the mirror's clarity, occasionally wipe the glass with a clean, lint-free cloth and a non-ammonia glass cleaner.
- Avoid placing the mirror in direct sunlight or near heat sources, as this may cause the rattan to fade or become discolored over time.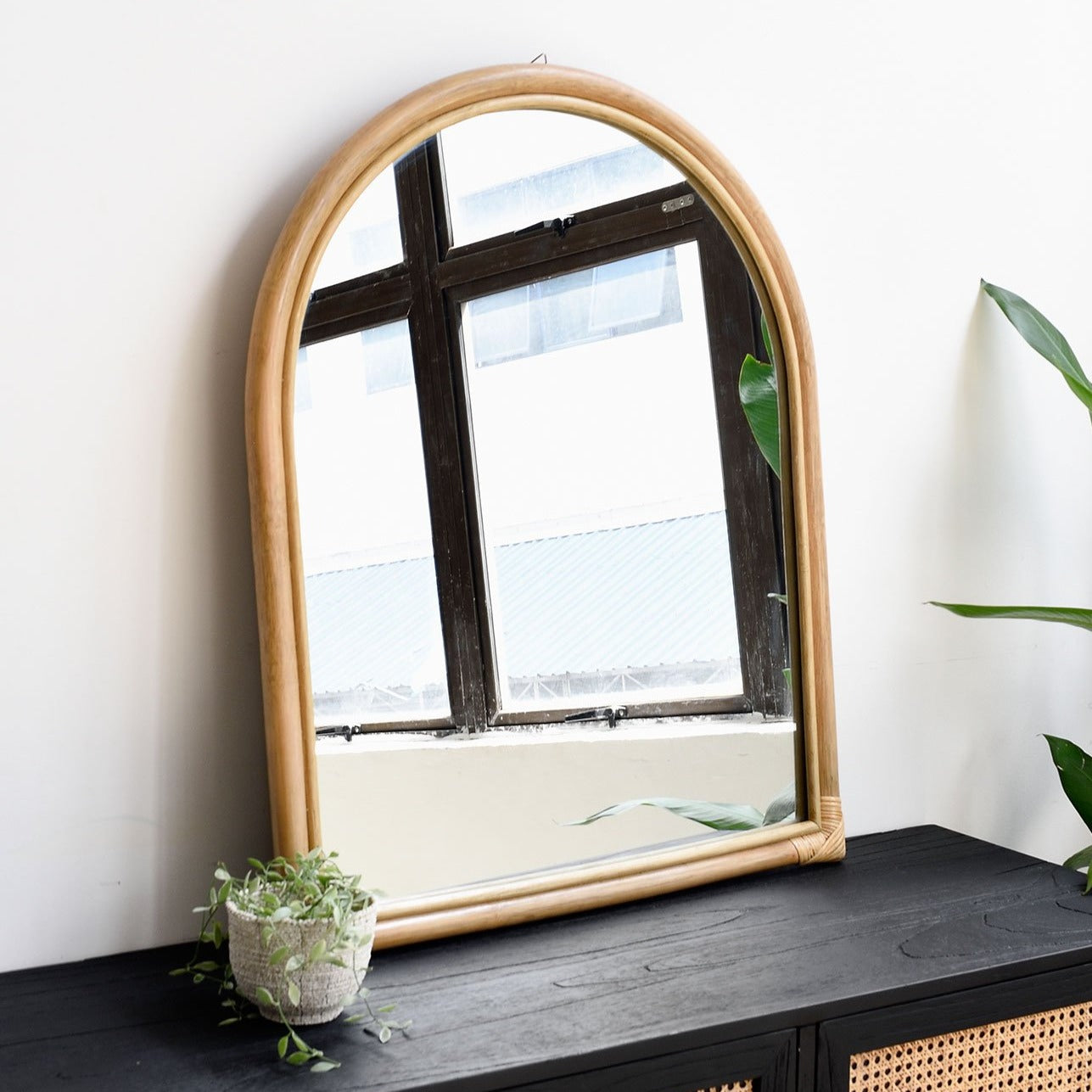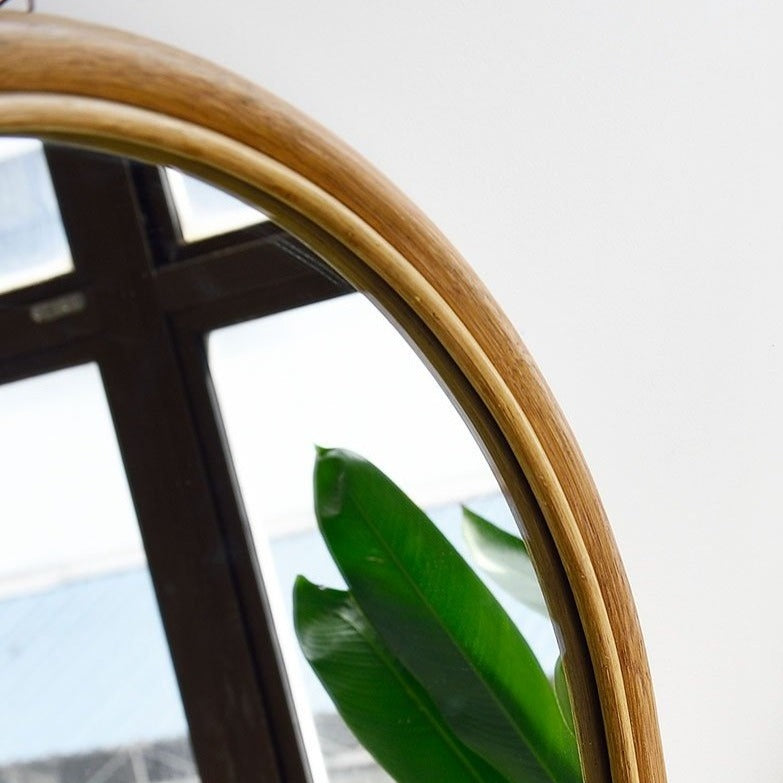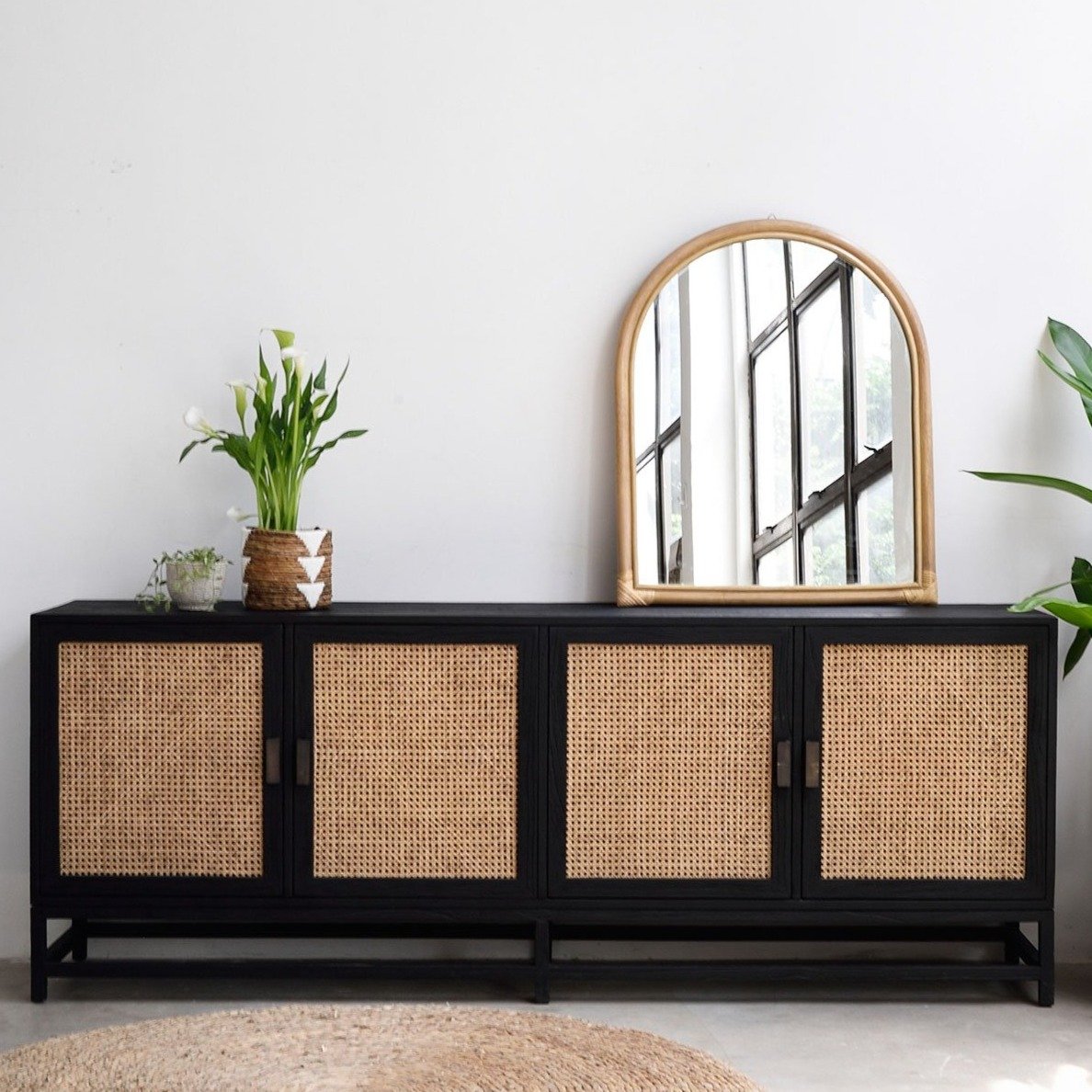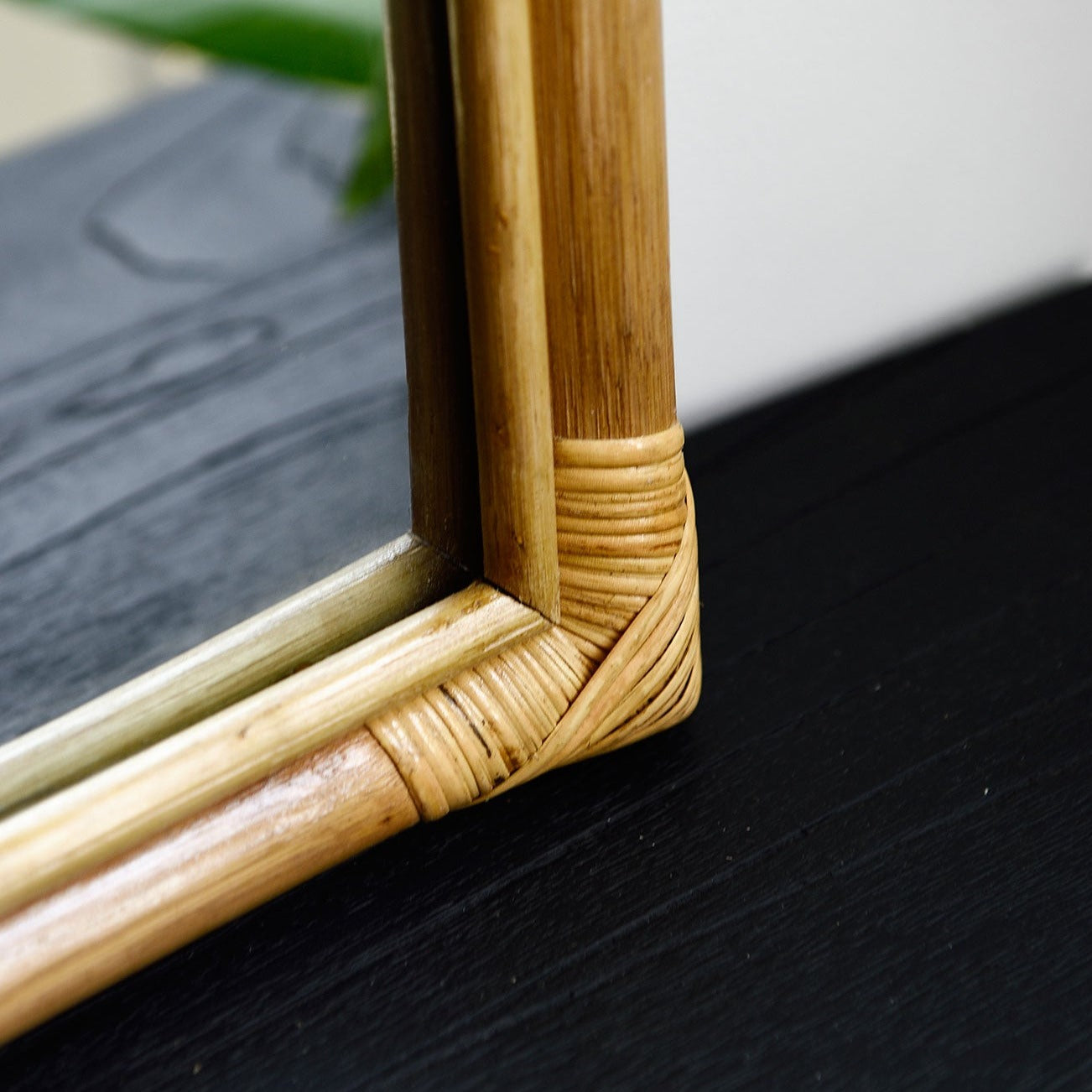 Why you'll love it
Introducing our captivating arched wall mirror, designed to transport you to your very own island oasis. Crafted with a lustrous, sustainably sourced rattan frame and sturdy plywood backing, this mirror effortlessly infuses a touch of natural beauty into any space. Whether it's placed elegantly above a console or used as a focal point in your living, dining, or bedroom area, this stunning piece promises to elevate your home's aesthetic to new heights. Handmade with care in Indonesia, this mirror embodies the essence of Island Living's commitment to both practicality and sustainability. With a convenient attached hook, installation is a breeze. Its generous dimensions offer a spacious reflection, enhancing any room with light and openness. Discover the true essence of island paradise with our arched wall mirror. Let your space reflect your unique style while embracing the affordability and durability this mirror provides. Unleash your creativity and transform your home into a sanctuary inspired by the beauty of nature. Now is the time to turn your interior dreams into a reality - bring the allure of island living into your home today.
Free Delivery and Assembly

Sustainable

We prefer eco-friendly and sustainable materials.