Back in Stock
Recycled Teak Stool - H45cm
Regular price

Sale price

$79.00
Experience the beauty of nature in your home with our handcrafted teak stools. Each piece is one-of-a-kind, adding a touch of exotic charm to any space.
Features

- Handmade in Indonesia from reclaimed teak wood. Reclaimed teak wood is not only eco-friendly, but provides a textured finish that gives the piece a sleek yet rustic look

- Can be used outdoors if kept undercover (away from rain and direct sunlight) in areas with sufficient ventilation

- Variations in the texture of wood is normal, and should be embraced as part of the unique beauty of this natural material. These variations are not flaws but rather add character and personality to the furniture, making each piece one-of-a-kind
Dimensions

Width: 35 cm
Depth: 20 cm
Height: 45cm

Handling and Care

- To clean stains, wipe down with a damp cloth. You may use mild diluted soap detergent but ensure it dries thoroughly

- Ensure there is sufficient ventilation where the item is stored. Do not store in areas with high humidity, as mould may occur

- Avoid direct sunlight and exposure to harsh outdoor conditions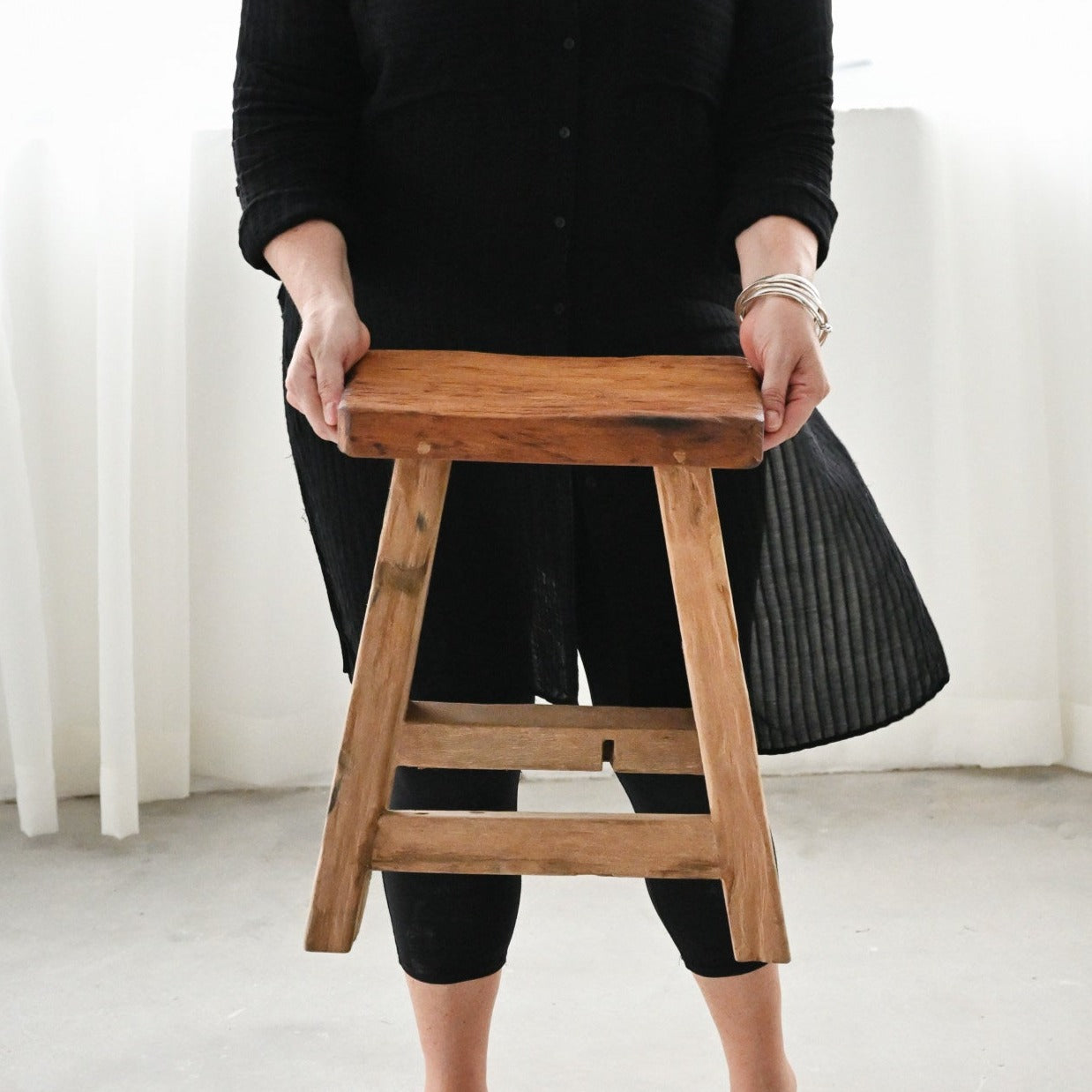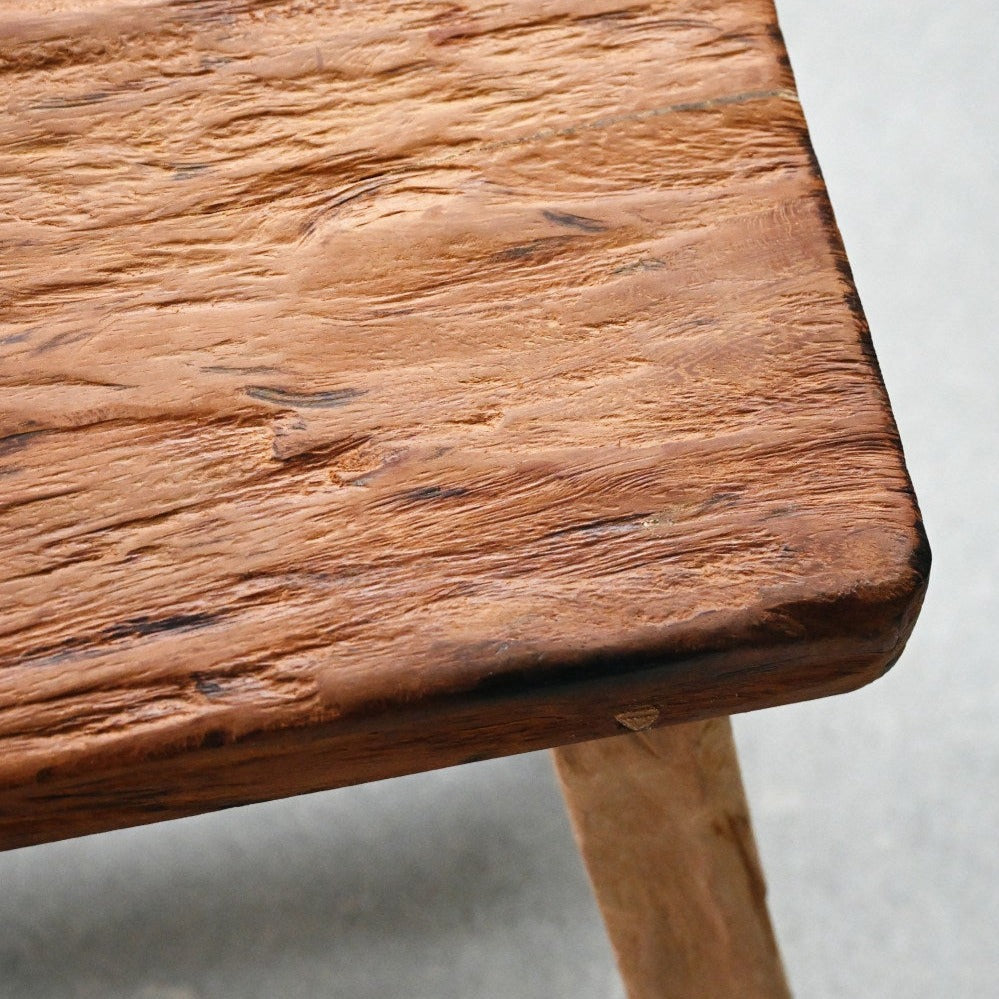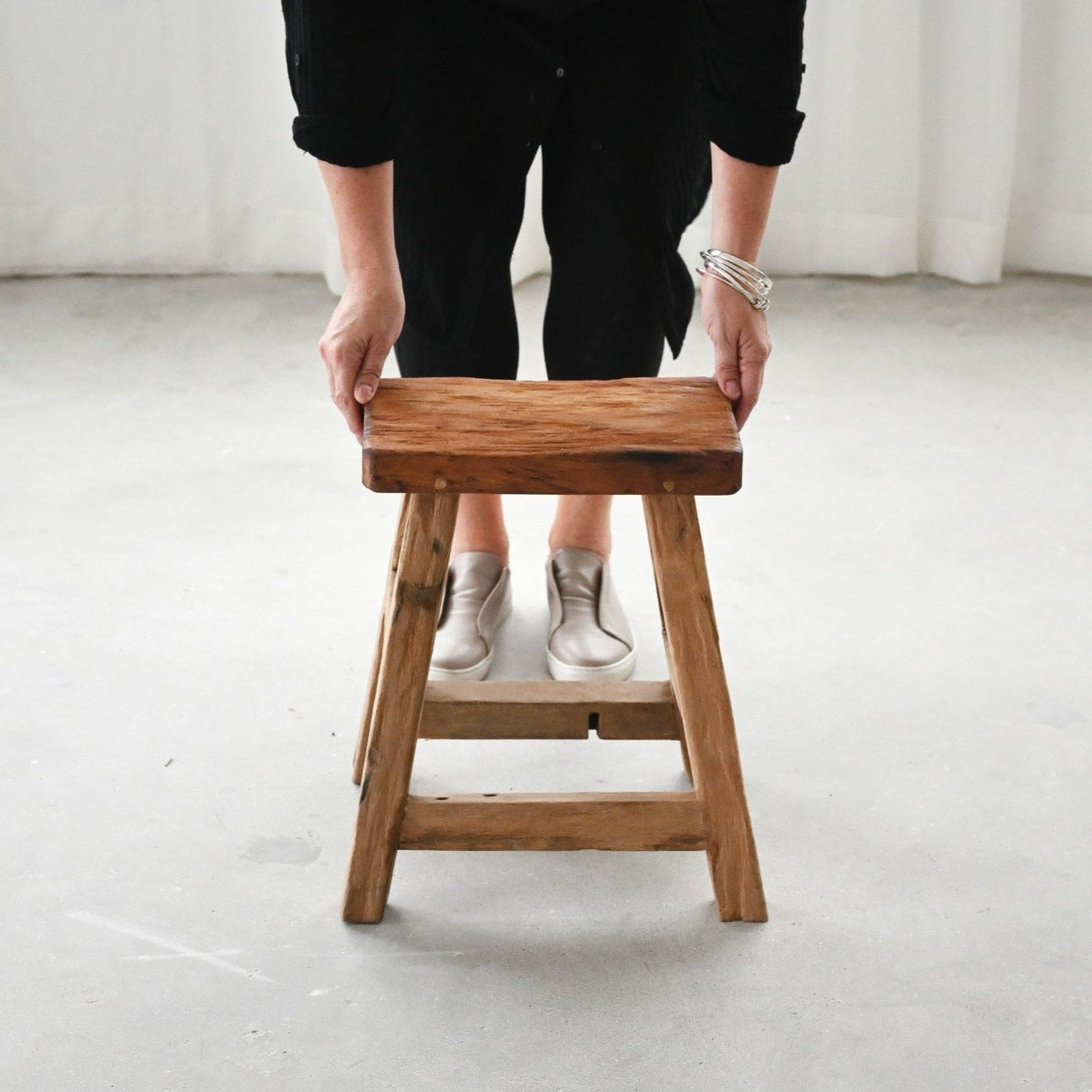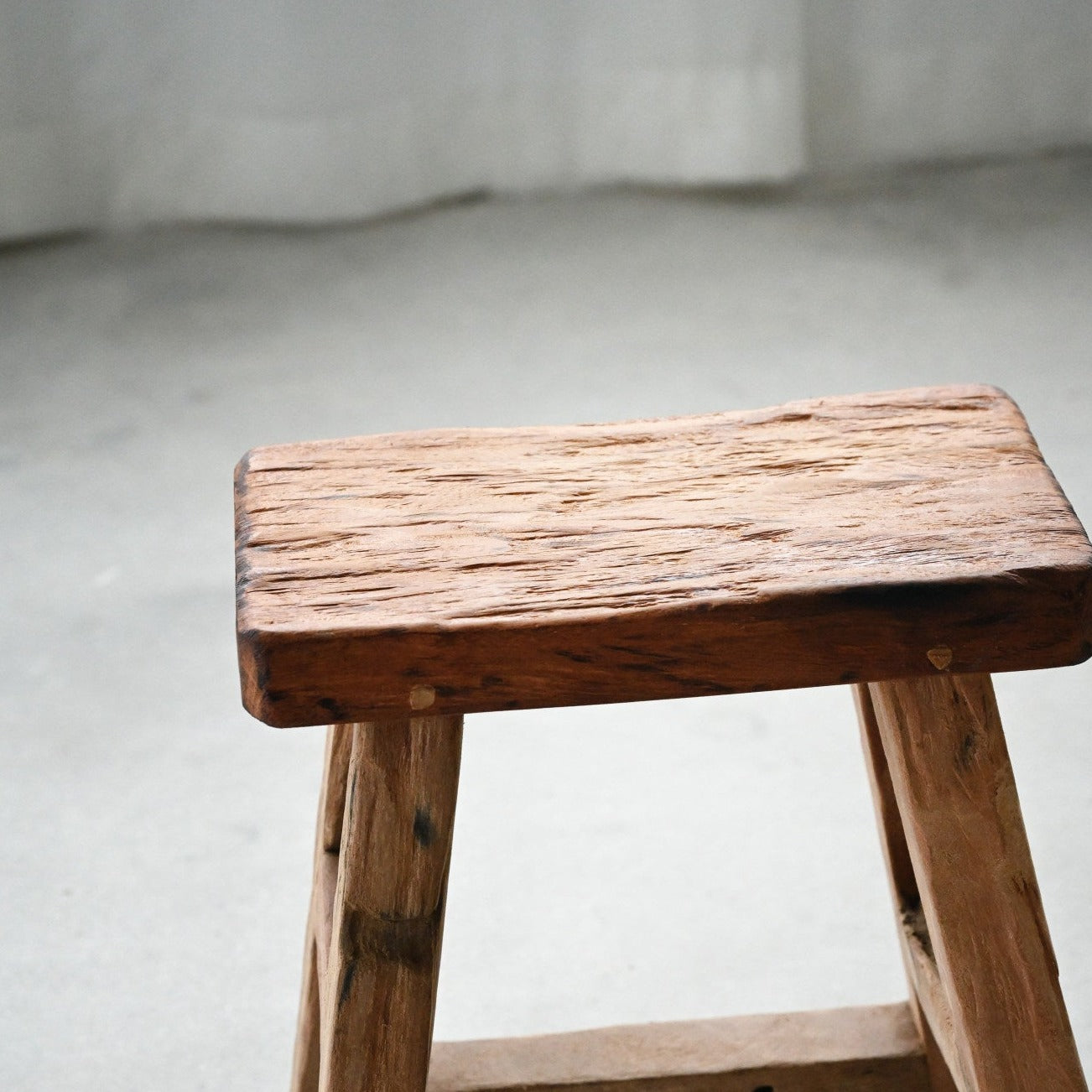 Why you'll love it
Bring a touch of the tropics into your home with these stunning recycled teak stools. Handmade in Indonesia, each stool is unique and adds a natural element to any space. Not only do they make great seating options, but they can also double as a small side table for your favorite book or drink. These versatile stools can be used both indoors and outdoors under full cover, making them the perfect addition to your patio or living room. With their rustic charm and eco-friendly materials, these stools are sure to impress your guests. Simply wipe them down with a damp cloth to keep them looking their best.
Sustainable

We prefer eco-friendly and sustainable materials.