Decor & Accessories
Solid Teak Mirror Long
Regular price

Sale price

$379.00
Reflect your style with the rustic allure of our handcrafted teak standing mirror, bringing a touch of Indonesia's craftsmanship into your home.
Features

- Solid teak mirror with a touch of rustic style
- Option to lean it against the wall or hang it using the rope handle
- Handmade in Indonesia with impeccable craftsmanship
- Sustainable and high-quality product designed to enhance your space with a refreshing charm
Dimensions

Width: 65cm (25.6")
Height: 180cm (70.9")
Depth: 3.5cm (1.4")
Handling and Care

- Lean against the wall or secure with rope handle
- Avoid placing the mirror in areas with high humidity or direct sunlight, as it may damage the finish.
- Wipe frame with a damp cloth for cleaning
- Hang the mirror on solid walls for safety. Mirror comes with durable hardware for easy installation. Wall anchor (nails. screws) are not included. For your safety, we recommend seeking assistance from a professional handyman to ensure it is mounted on solid walls.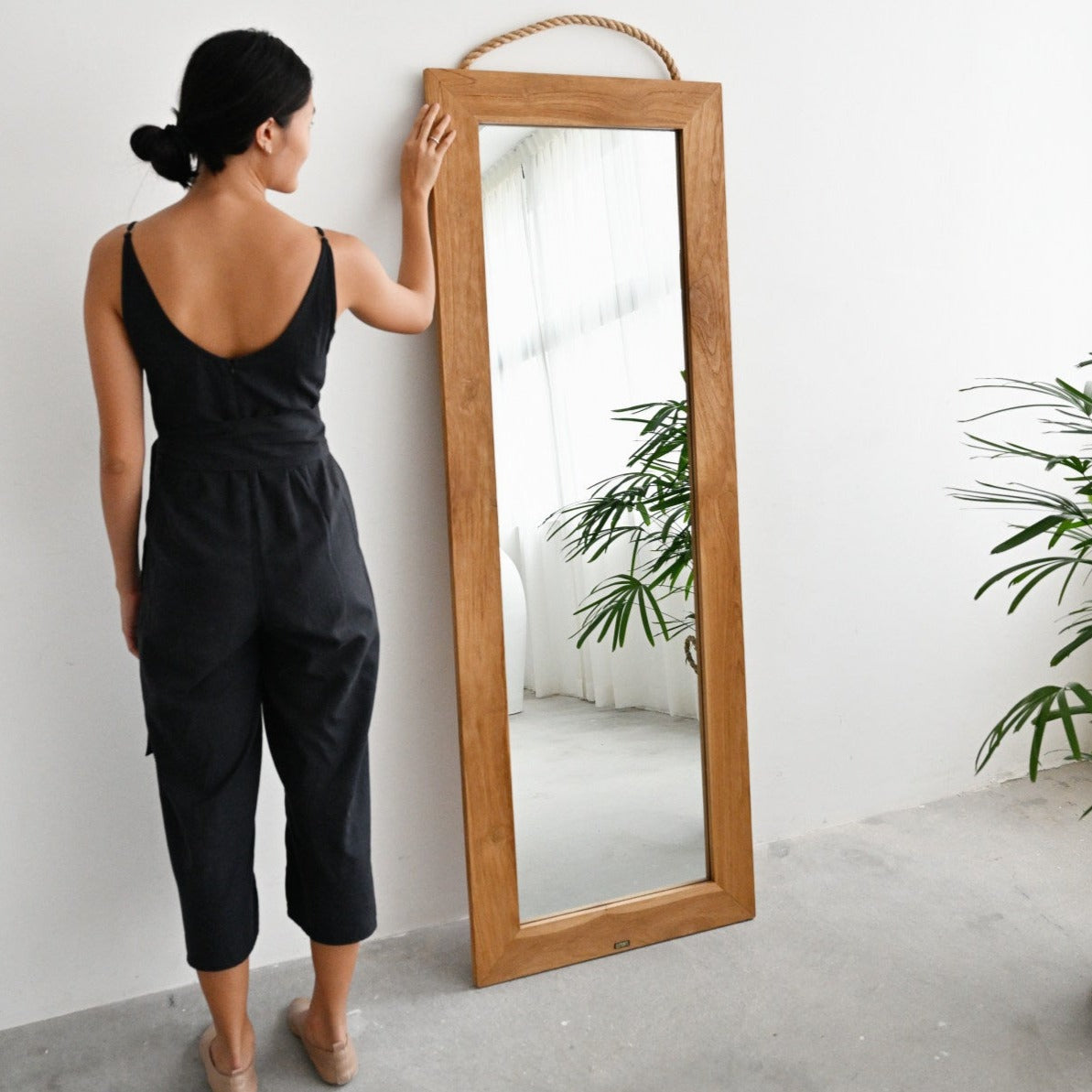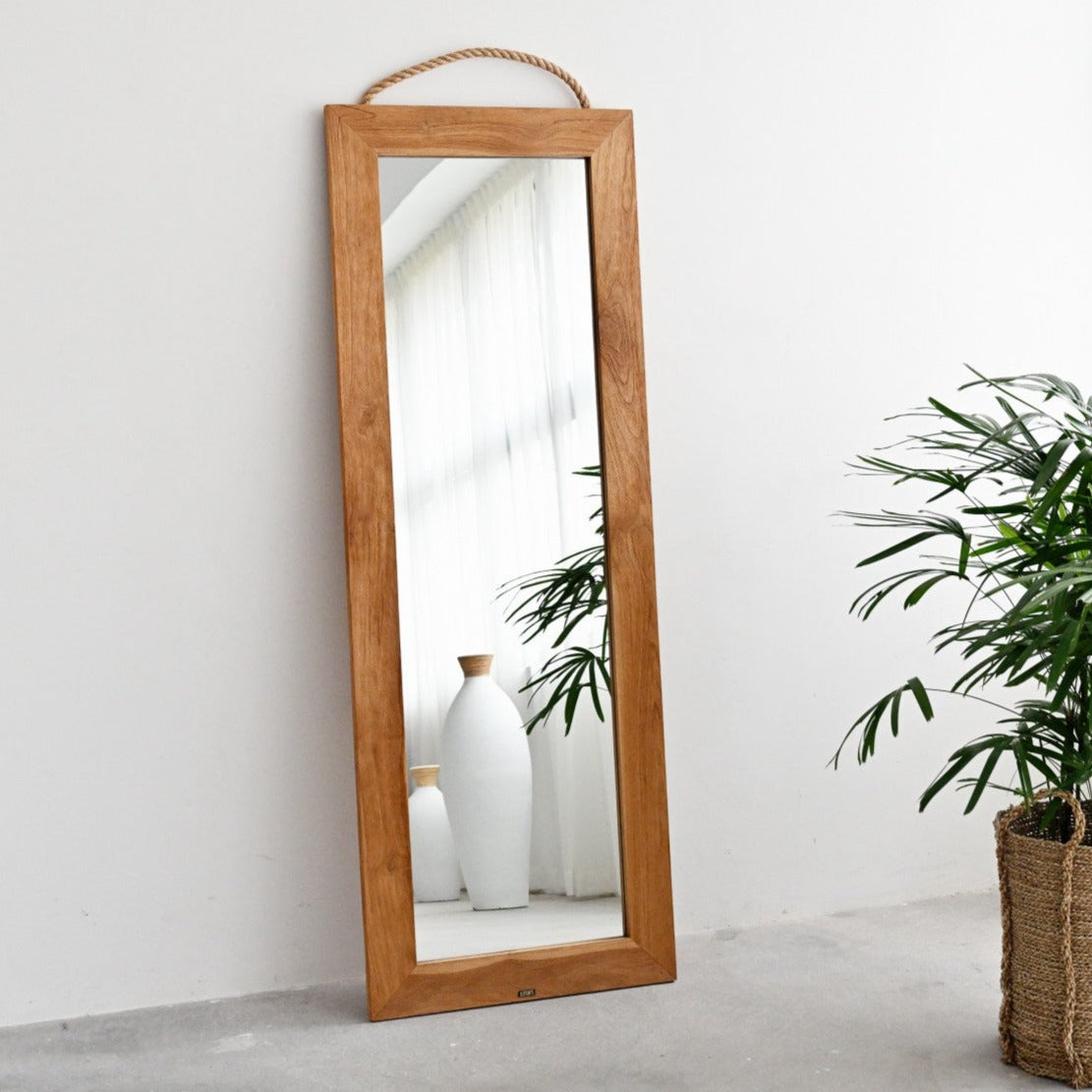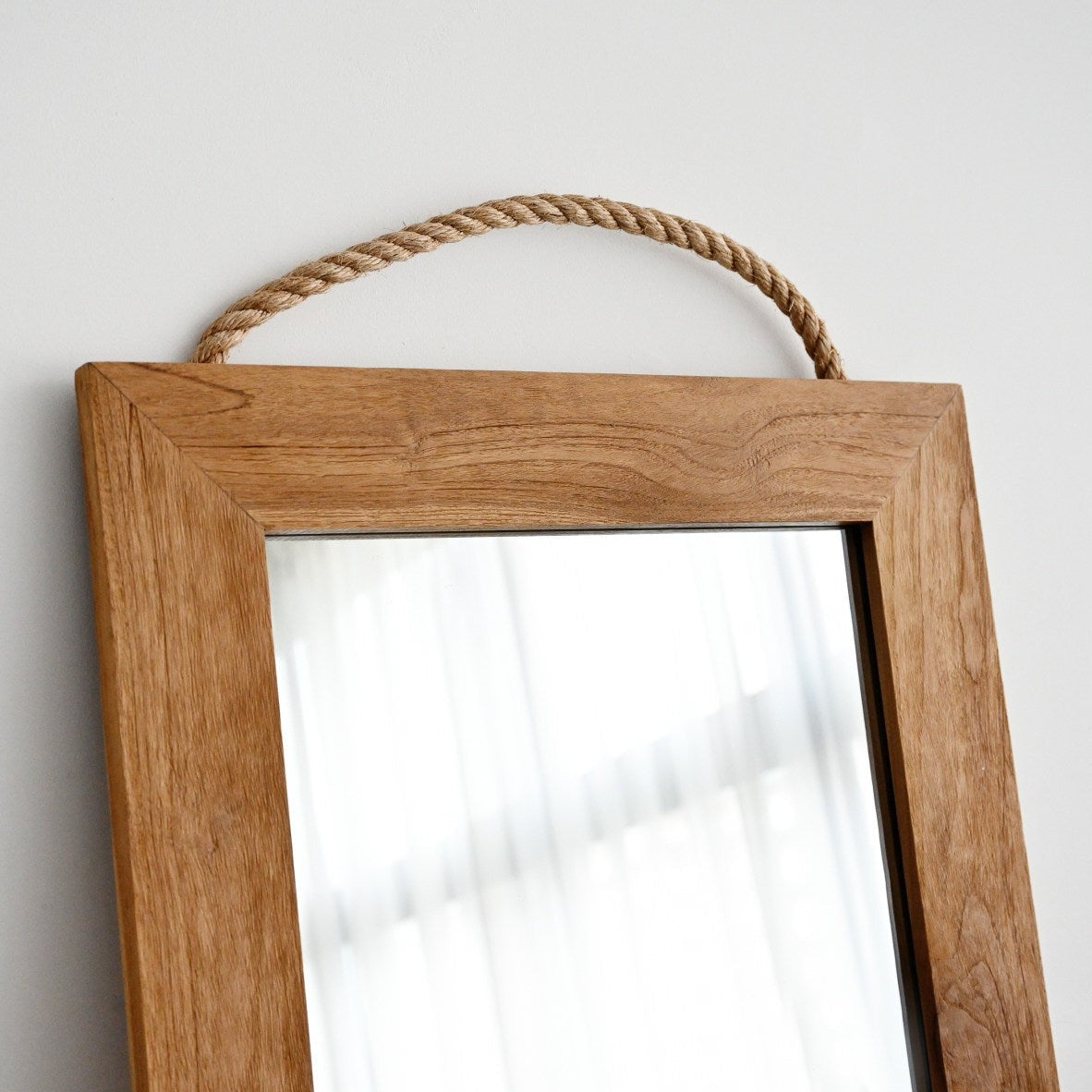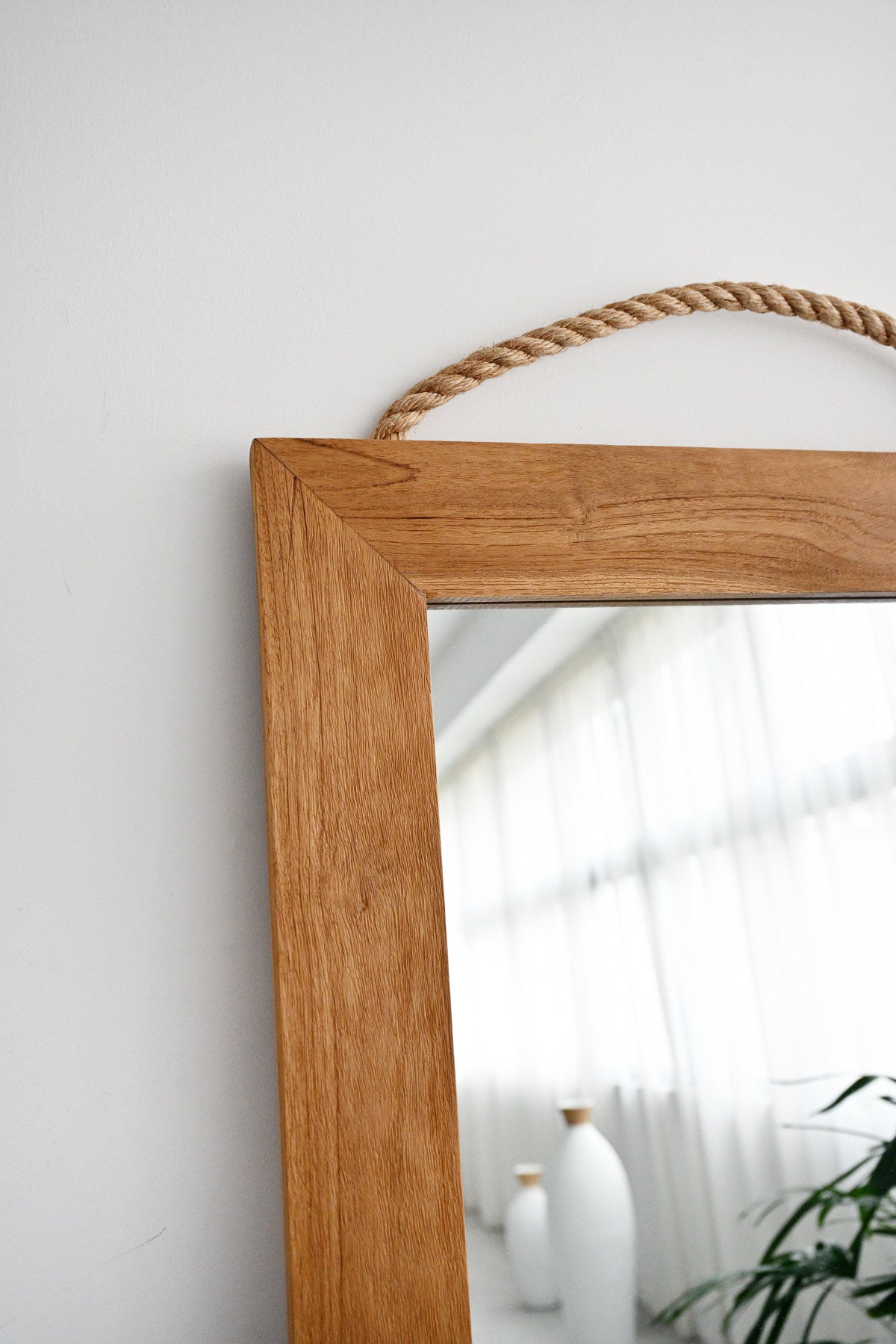 Why you'll love it
Introducing our Solid Teak Standing Mirror Long, the perfect addition to your bedroom, walk-in wardrobe, or entryway. Experience a touch of rustic style as this full length mirror effortlessly enhances your space. You have the option to casually lean it against the wall, or for added security, hang it using the convenient rope handle. Handmade in Indonesia with impeccable craftsmanship, this wall mirror exudes a sense of authenticity that is bound to captivate. Carefully curated with sustainability in mind, Island Living offers high-quality products that are both practical and stylish. Transform your home into a haven of tropical elegance by exploring our wide range of handcrafted teak standing mirrors. Each mirror is thoughtfully designed to infuse your space with a refreshing and unique charm. Discover the perfect mirror for your modern home and shop now.
Sustainable

We prefer eco-friendly and sustainable materials.